Is This The Royal Family's Biggest Fear Regarding The Timing Of Harry's New Book?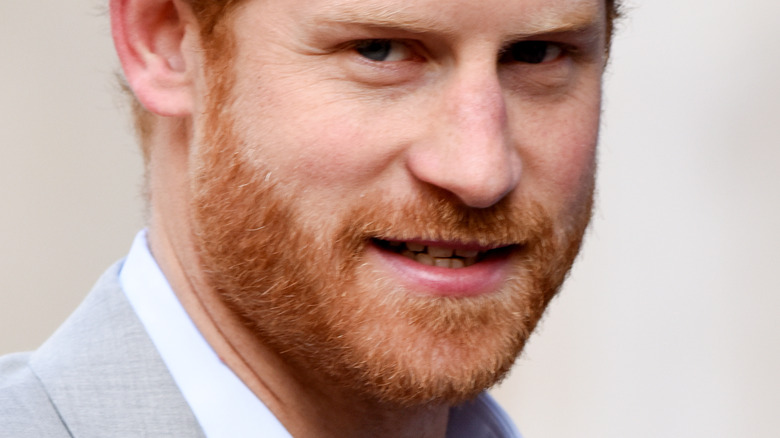 Shutterstock
Since relinquishing their royal duties and moving across the pond, Prince Harry and Meghan Markle have engaged in numerous interviews and put out a lot of information about their experiences. Most recently, Harry has landed a book deal that reportedly has the royal family feeling a bit anxious. With the Sussexes' transparency, opinions about the royal practices and potential secrets are bound to come out. This is the royal family's biggest fear regarding the timing of Harry's new book.
The royal family has expressed "very real fears" surrounding Harry's new book, particularly when it comes to the timing of its release next year (per the Daily Mail). Prince Charles' ascension to the throne has been slowly in the works for years, preparing him to take over for his mother when she passes. Anything in the book against Charles could impact the public's perception of him and make the transition more difficult.
Prince Harry to tell his own story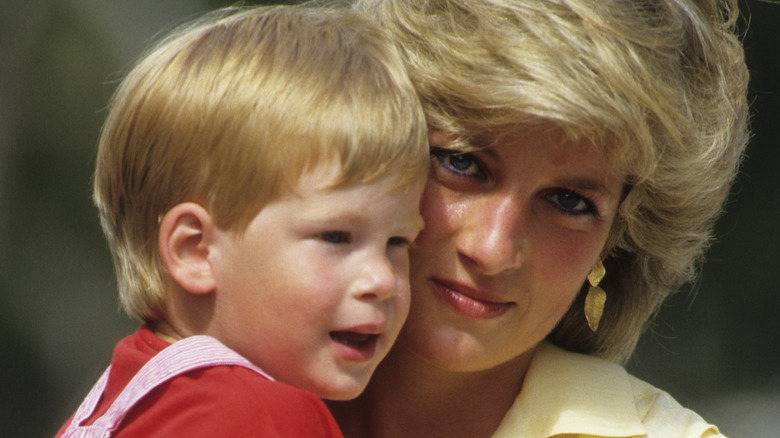 Georges De Keerle/Getty Images
The book is set to be released in 2022 to mark the 25th anniversary of Princess Diana's passing. Publisher Penguin Random House has described the book as a "definitive account of the experiences, adventures, losses, and life lessons that have helped shape" Prince Harry (via Deadline). In his own statement, Harry said, "I've worn many hats over the years, both literally and figuratively, and my hope is that in telling my story — the highs and lows, the mistakes, the lessons learned — I can help show that no matter where we come from, we have more in common than we think."
Fans will recall that Princess Diana, too, took leave of the royal family after finding it damaging to her mental health (via Marie Claire). Prince Charles and Diana had a marriage filled with strife, adultery, and struggle. Diana was open about the ways in which she was impacted by her life at Kensington Palace, including speaking openly about her struggles with bulimia (per Vogue). It was a stark contrast to the tight-lipped approach that the royal family takes to scandal. Once again, Harry is taking a page out of his mother's book and sharing stories of his own in the form of a memoir he has been working on with journalist and novelist J.R. Moehringer. 
If the book does turn out to be a tell-all, the timing could be even more complicated. Its release coincides with the queen's Platinum Jubilee, and the public would likely be much more interested in discussing its content than celebrating 70 years of the queen's reign.
The Platinum Jubilee of Elizabeth II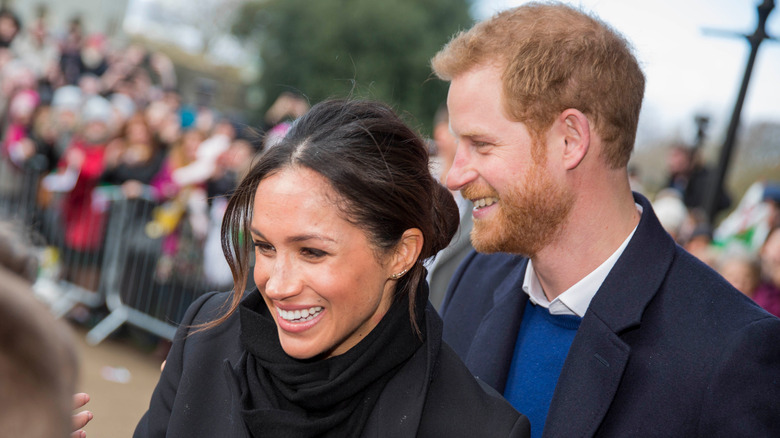 Shutterstock
The Daily Mail reported that Prince Harry and Meghan Markle could be disinvited to the queen's Platinum Jubilee because of the book. "Her Majesty has been at great pains to try to keep her relationship with her grandson and his family separate from the decisions she needs to make professionally, so to speak. And the invitation for them to join her next year was a genuine one," a royal source told the outlet. "There was a small, but enduring hope that enough time would have elapsed for things to heal. But the feeling internally [now] is that this book will be the last straw."
Until the book is actually released and Harry speaks about his motivations for writing and publishing it, alleged concerns and tension remain nothing more than speculation. Tensions have been high between Harry and his family for some time now, and it seems the rift is only growing deeper. But as Harry looks to celebrate the life of his mother, he may not be particularly focused on repairing things.