The NCIS Star You Forgot Was In Hocus Pocus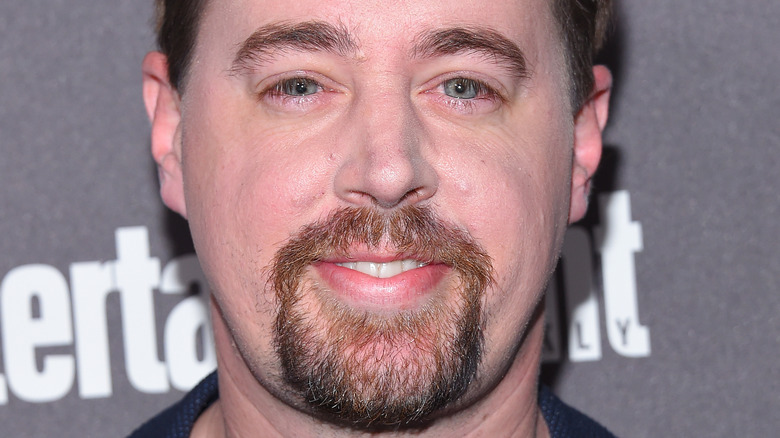 Shutterstock
When we first started hearing rumors about a sequel for the cult Halloween film, many fans brushed off the idea as a bunch of "hocus pocus." Surely, the hugely successful leads of "Hocus Pocus" — Bette Midler, Sarah Jessica Parker, and Kathy Najimy — would be far too busy (or simply disinterested) to dust off the old cloak? While Midler expressed her interest in rising from the dead during a Reddit AMA in 2014, she scared the bejeezus out of us with a tweet, which confirmed the Sanderson sisters were coming back.
Midler wrote in May: "Sistaaaahs! It's been 300 years... But we're BACK! #HocusPocus2 arrives Fall 2022 on @DisneyPlus." That's 300 years too long if you ask us, but alas the news got fans in a tizzy — particularly as the original witchy trio all signed on. While details on the sequel have been sparse, the official description says it will focus on three young women who "accidentally bring the Sanderson sisters back to modern-day Salem and must figure out how to stop the child-hungry witches from wreaking a new kind of havoc on the world," per TV Line.
While it's unclear at this stage whether other OG "Hocus Pocus" actors will be making an appearance, Doug Jones (who played the zombie Billy Butcherson) said, "I'm just going to keep my knees bent and be ready in case they call," per Digital Spy. A big name in "NCIS" also previously expressed interest in reprising his role — which we hope comes true given Decider said his character makes "Hocus Pocus" truly "shine."
Sean Murray played 'the dreamiest Puritan boy' Thackery Binx in 'Hocus Pocus'
Sean Murray was certainly prepared to fight baddies as agent Timothy McGee, having previously meddled with some menacing witches. The actor, who's starred in all 18 seasons of "NCIS," originally played everyone's childhood crush — the baby-faced, billowy blouse-wearing Thackery Binx in "Hocus Pocus." Fans of the film will remember Binx as the brave big brother who tried to save his sister from the 17th century Sanderson sisters, but tragically gets turned into a cat for mocking the trio. While we only get to see Binx in human form during the opening and closing scenes, his character certainly made an impression. Decider even called Binx "the dreamiest Puritan boy to ever grace cinema."
Despite the teenage Binx going to heaven at the end of the first film, Murray said he would consider a "cameo" if asked. "If they wanted me to be involved with it in some sort of way, I would probably say yes," Murray told E! News back in 2014. If so, we hope Murray actually says a few words given a voice actor ended up dubbing Binx's lines. "They originally wanted a sort of California vibe with the voice, and then at some point thought [they] should do it Olde English. I'm not a voice actor; I couldn't do an English accent, I'd never been trained to do that, and I was young," he told Bustle. Regardless of outcome, Murray seems just as excited to see the witches "run amok" again. He continued "'Hocus Pocus' has a great following and was a great part of when I was a kid... It's like a cult favorite."