Prince Philip In The Crown Is Actually Gorgeous In Real Life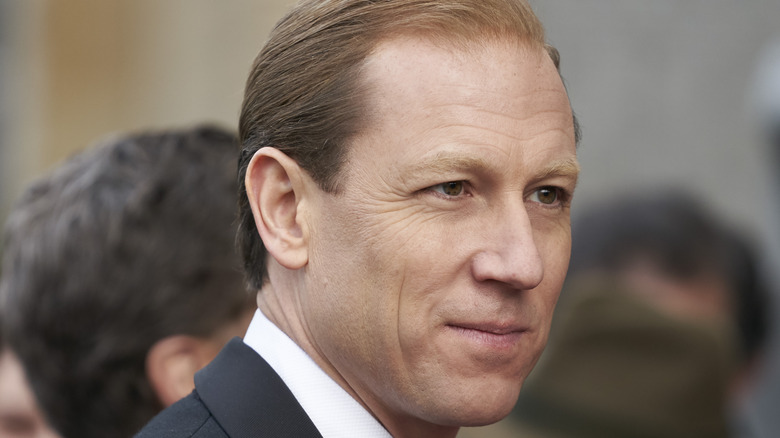 Des Willie / Netflix
In Seasons 3 and 4 of "The Crown," the story takes place as Prince Philip reaches middle age. According to Refinery 29, who conducted some serious historical math, the Duke of Edinburgh would have been 43 to 56 during the time period shown in Season 3 and, by the time Season 4 rolled, around he would have been in his late 60s. During these two seasons, Philip was portrayed by the incomparable Tobias Menzies. The actor bears a striking resemblance to the duke, but strip away that stern look and thinning blonde hair and you'll be met with one of Britain's most gorgeous actors.
Like Matt Smith before him, Menzies totally encapsulates the role of Philip — right down to his deep, posh speaking style (via Insider) and facial mannerisms. But outside of his royal role, Menzies is a completely different man altogether.
Born and raised in London (via Hello!), Menzies wasn't that well-versed in what the royal family was up to when he was growing up. "I sort of barely thought about them for most of my life," he said during an appearance on "Late Night with Seth Meyers." He did do some research after landing the role of Prince Philip, though, adding that since he had to "actually be one of them" it would probably be best to "read up on them a bit."
Tobias Menzies found success in two HBO dramas, Rome and Game of Thrones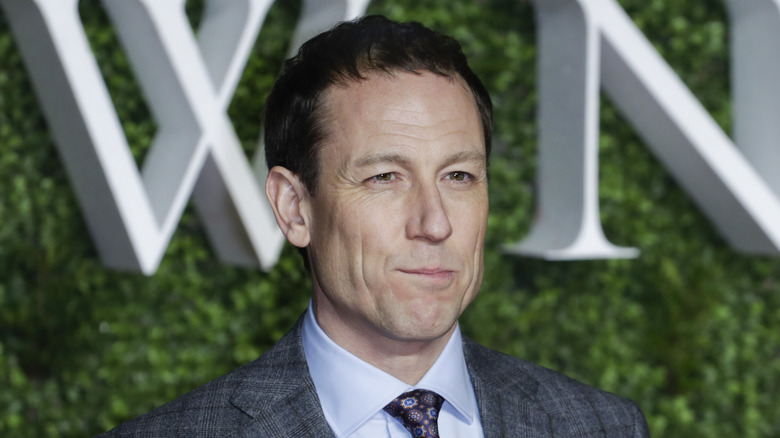 John Phillips/Getty Images
Per his profile at the website of the Royal Academy of Dramatic Art (RADA), Tobias Menzies graduated from the prestigious institution in 1998, after which he found success on British television shows like "Midsomer Murders," "Casualty," and "Foyles War" (via IMDb). But it was his portrayal of Marcus Junius Brutus in the HBO historical drama "Rome" that truly caught the world's attention, followed by roles in "Outlander" and "Game of Thrones" as well as "The Terror" and "The Night Manager."
With all that under his belt, it was no wonder that he found tremendous success as Prince Philip in "The Crown." Described by The Guardian as "a perfect Duke of Edinburgh" whose face "suggests a man on the verge of either delighting you or slashing you with a concealed blade," Menzies certainly made the role his own.
Since his role as Prince Philip, Menzies has gone on to play a recurring role in the Hulu comedy "This Way Up," as well as a character in the Amazon series "Modern Love."