Royal Expert Reveals Why It Took So Long For Lilibet To Be Named In Line Of Succession - Exclusive
Chris Jackson/Getty Images
Lilibet Diana Mountbatten-Windsor, the first daughter of Prince Harry and Meghan Markle, officially has a place in the royal line of succession. The news comes almost two months after the couple's second child was born on June 4 and was revealed via an update to the Royal.UK website (via People). Per Royal.UK, Lilibet is now eighth in line for the throne. This puts her directly behind her older brother, Archie. Prince Harry, meanwhile, is sixth on the list behind his father, Prince Charles; his brother, Prince William; his nephew, Prince George; niece, Princess Charlotte; and nephew, Prince Louis.
Ahead of the announcement, there was some speculation about why it was taking so long for Lilibet to be added to the line. The Daily Mail reported that Archie's name was added only 15 days after birth, while Prince Louis (Prince William and Kate Middleton's third child and fifth in line) was added 12 days after birth.
Royal Expert Kinsey Schofield, founder of To Di For Daily, exclusively revealed to The List a logical explanation for the delay.
The delay in adding Lilibet Diana to the line of succession likely had to do with the pandemic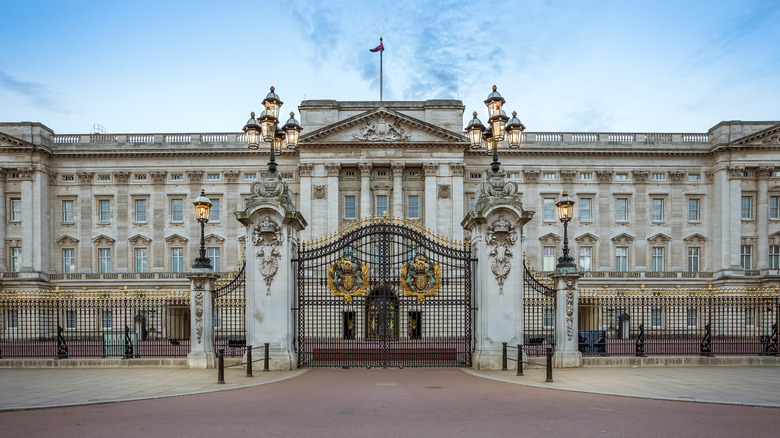 Shutterstock
"From what I understand, the palace had to let several people go during the pandemic, including individuals in communications and web,"  Kinsey Schofield explained. "This typically translates into a small site upset becoming someone else's job on top of their real job, which might not take precedence over their original job."
No, it doesn't appear to be a purposeful snub directed toward Prince Harry and Meghan Markle. "This wasn't a hidden message or a secret swipe at the Sussexes," Schofield said. "It was simply at the bottom of a very large to-do list." However, Schofield added that whispers about this being meant as an offense likely led to the eventual update.
"I suspect that once royal watchers started to speculate about a hidden meaning behind the absence, the upset did become a priority as the accusations became even more work for the communications department to juggle," Schofield said.
Lilibet Diana's place in the line of royal succession is likely to shift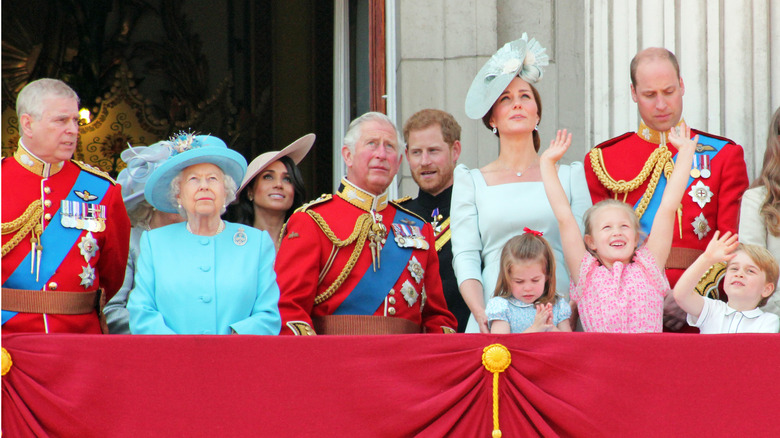 Shutterstock
Although she is currently eighth in the line of royal succession, it is unlikely that Lilibet Diana will hold that place forever. Prince Harry and Meghan Markle's daughter, who was named after her grandmother, Queen Elizabeth, will be replaced over time if Prince William has any other children. Her standing will also slip if Lilibet's cousins (Princes George and Louis and Princess Charlotte) have children of their own (via People).
Interestingly, Lilibet's addition to the royal line moved Prince Andrew (Prince Charles' brother) down a spot (via Page Six). People noted that Prince Charles meanwhile holds the record for the being the longest-serving heir apparent to the throne. He's held that role since when Queen Elizabeth took the throne on February 6, 1952.
Although the rules for the line of succession can be traced back to the 17th century, there have been changes made in recent history. That includes a 2013 amendment that did away with the concept of "male primogeniture" for any royal child born after October 28, 2011 (via Royal.UK). This means Lilibet's place in the line of succession will not be diminished if Prince Harry and Meghan Markle have another son. Previously, her standing in the line would have slipped below any younger brother, who would have been given precedence.