Here's How Many Grandchildren Bob Newhart Has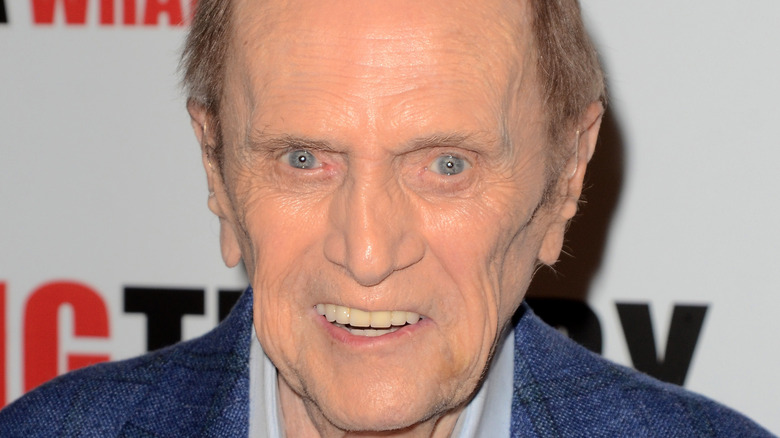 Shutterstock
Bob Newhart may be known to audiences now for his guest appearances on "The Big Bang Theory" as Professor Proton and as Papa Elf in "Elf," but he'll be known to most as one of America's most successful comedians. Newhart began his career in 1960 with "The Button-Down Mind of Bob Newhart" which immediately catapulted him to success. It became the first comedy record to hit number one on the Billboard album chart (via Britannica), and earned him two Grammys.
From there, Newhart went on to release two more albums and front his own variety show in 1961, which earned him an Emmy and Peabody award. In the 1970s, it was Newhart's sitcom, aptly titled "The Bob Newhart Show," that truly cemented the comedian as a household name (via PBS). The show ran for six successful seasons and was followed by yet another hit, a totally separate sitcom called "Newhart," which ran throughout the 1980s. Basically, Bob Newhart dominated American television for the better part of three decades. 
During this time, Newhart had strong support at home from his wife, Virginia Quinn. The couple tied the knot in 1963 and have been married ever since. Set up on a blind date by comedian Buddy Hackett in 1962 (via AmoMama), Newhart and Quinn have established a strong bond and family unit for well over five decades. 
Bob Newhart says his biggest success in life is his family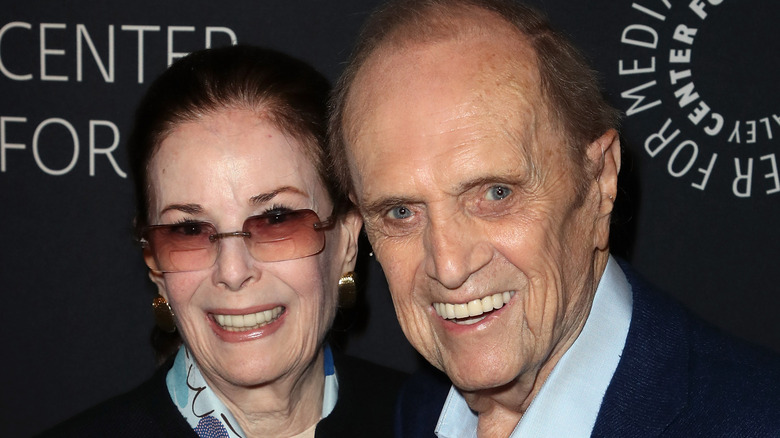 David Livingston/Getty Images
Bob Newhart and Virginia Quinn are parents to four children — Robert, Jennifer, Courtney, and Timothy (via Closer Weekly). And through their kids, they have a whopping 10 grandchildren. The comedian regularly posts on social media about his grandkids and their adventures, especially baseball games (via Twitter).
Newhart is very proud of his family, and considers them his biggest achievement in life. "I've always said: "I don't care how successful you've been in this business, if you haven't had a good family life, what have you really achieved? Not an awful lot," he told Guideposts.
As much as they love their grandkids, Newhart and Quinn appreciate some well-deserved alone time now and again. "We both appreciate what we have so much more," Quinn told the Sun Sentinel, saying they have come to cherish their alone time. "We have fun together, now more so than ever. Just going with him to the deli can be fun."