How Forever 21 Is Bringing Back '90s Style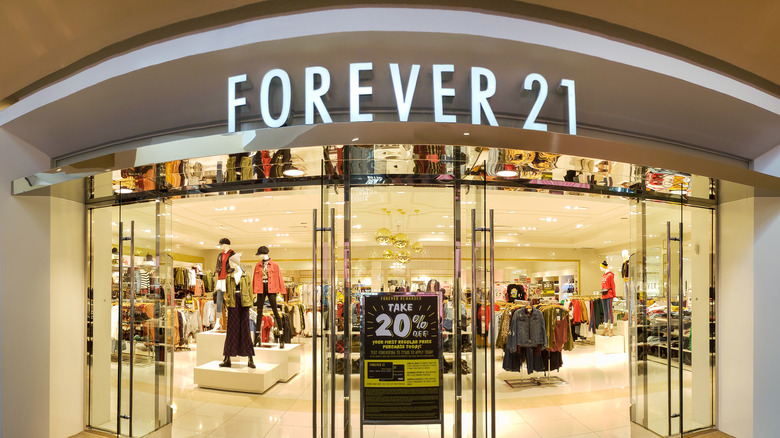 Shutterstock
Ready to feel old? The 1990s are now officially considered "vintage." Or at least that's what Olivia Rodrigo believes. In an episode of Sean Evans' show "Hot Ones" in which Rodrigo was a guest, she gushed all about the inspiration behind her wildly popular music. "I'm really inspired by vintage things," she told Evans. "I'm obsessed with the '90s and '90s music and '90s pop culture. There's definitely nods to that in my music, but I was born in 2003 so it's very much a Gen Z sort of thing so that inevitably shows itself in everything I do," via Today.
It's hard to pin down exactly what makes the 1990s distinct. Previous decades had specific iconography that made their respective decades instantly recognizable and consisted of trends that have stood the test of time. But the 1990s were a little more complicated than that, with trends that make the decade more of a challenge to identify. The trends that were recognizable, however, appear to be making a dramatic return into pop culture and fashion — and Forever 21 is here to help.
Forever 21 nails decade inspired pieces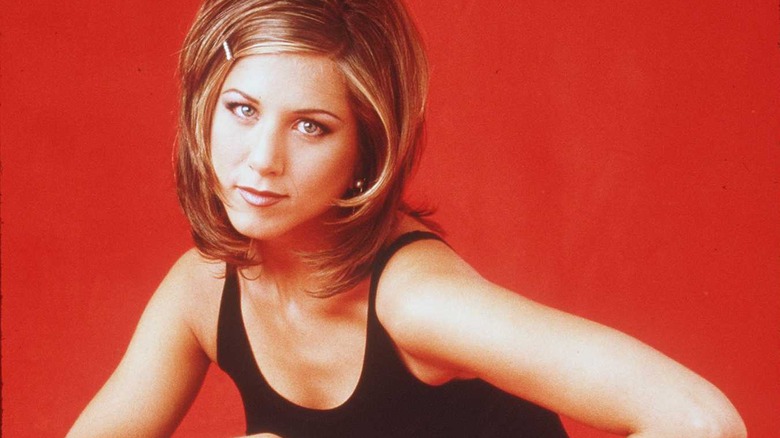 Getty Images/Getty Images
According to CNN, some of the most iconic pieces of fashion from the 1990s consist of slip dresses, denim, spaghetti straps, biker shorts, turtlenecks, high-waisted jeans, oversized logo tees, and hair tied up with scrunchies. If we just described your entire wardrobe, you're not alone. 
Over the years, Forever 21 has had a large part in bringing decade-themed fashion into stylish, chic pieces that make younger shoppers nostalgic for a time that they probably weren't even around for. While people from those respective decades might cringe when they think back on their old fashion blunders, Forever 21 has managed to pick and choose certain styles that encapsulate the essence of a decade. And this is exactly what they're now doing for the 1990s. The company is advertising this fashion to 1990s kids who are nostalgic for the good old days of their childhood, as well as to Gen Z'ers who want to pay homage to a decade that they weren't around for.
Shopping for '90s inspired fashion can be pretty affordable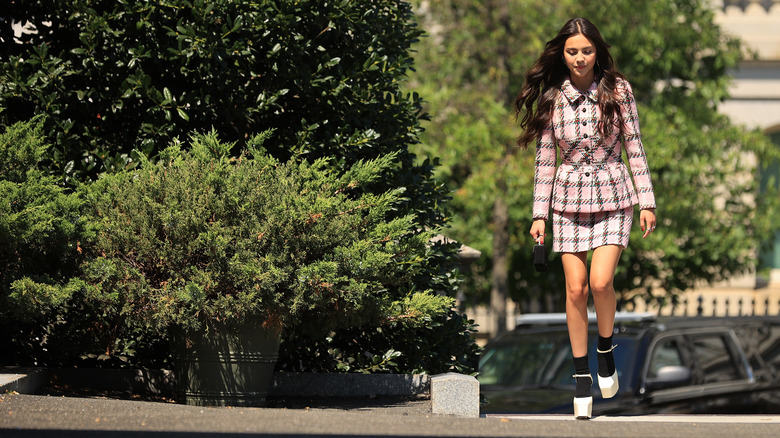 Chip Somodevilla/Getty Images
Over the past few years, the retailer has successfully identified the most poignant pieces of fashion from the 1990s, and consumers are absolutely loving it. According to Anneliese Dominguez at Who What Wear, her attempt at bringing the 1990s back took the form of a plaid romper, fuzzy cropped sweater, mini skirt, patent leather combat boots, button-front cardigan, and of course, a handful of snap hair clips, all of which she shopped for at Forever 21. And, in classic Forever 21 fashion, nearly everything was incredibly affordable. Dominguez noted that with a resurgence of 1990s fashion, "The more your outfit screams 'Naomi Campbell circa 1995,' the more stylish you look."
And indeed, these are just a few of many 1990s inspired pieces that you can snag from Forever 21. Back in 2018, the retailer released a line of MTV inspired items that were reminiscent of the 1990s, not just through referencing the classic television channel, but also through the use of bright, neon colors and classic 1990s silhouettes (via Brit.co).