Are Tarek El Moussa And Christina Haack On Good Terms Today?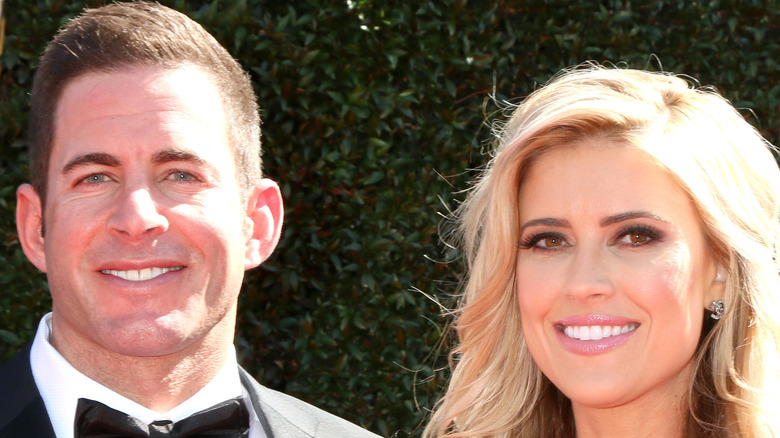 Shutterstock
Not everything is fair in love and reality TV it seems. HGTV-famous Tarek El Moussa and Christina Haack have certainly gone through their own ups and downs, but it seems like the co-hosts and executive producers of "Flip or Flop" may be currently feuding (via US Weekly).
While on set of their show, El Moussa "lashed out" at Haack after he didn't like the way Haack signaled that her and the crew were ready to film. Per TMZ, who originally reported on the story, El Moussa told Haack he enjoys watching her fail, and even compared her to current fiancé and star of "Selling Sunset" Heather Rae Young. "Look at me, look at me, look at me. It's called winning" El Moussa allegedly told Haack. He also told her that he "made her" and referred to her as a "washed-up loser" (via People).
According to TMZ's sources, this isn't the first time El Moussa has lashed out at Haack. This time, El Moussa's anger seems to stem from Haack's admission of smoking toad venom before meeting her new boyfriend. After the incident, the crew simply continued production by filming their scenes separately. El Moussa, per People's source, regrets his actions. Representatives for Haack have yet to comment.
'Outside of coparenting, they're not friends'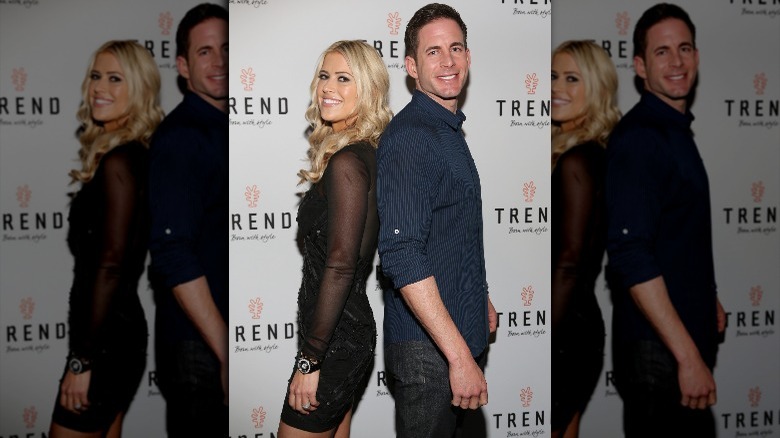 Alexander Tamargo/Getty Images
"They're exes who share a history and children and a workplace," an insider source told People. While their relationship seemed to have improved at the beginning of the year, El Moussa's comments had a strong impact on Haack (via US Weekly).
"Things are going better than they've been in a long time," El Moussa told US in January of 2021. "Who would have thought 10 years later the show is getting better."
But with their latest fight, the strength of their co-parenting and working relationship may not be as strong. The mother of three and star of her own show "Christina on the Coast" took to Instagram after news broke to report a "nice day" on set without El Moussa (via US Weekly).
On Friday, Haack posted her 10-year-old daughter, Taylor Reese, bringing her breakfast in bed on Instagram. "My sweet girl knew I was having a rough week so she surprised me and brought me breakfast in bed,..." she captioned the photo.
Regardless, the couple have always prioritized their kids, keeping their relationship strictly professional, he told The List. "Outside of work, we don't really hang out," El Moussa said. "We don't talk, other than communicate about the kids."