The Truth About Gwen Stefani's Relationship With Gavin Rossdale After Their Divorce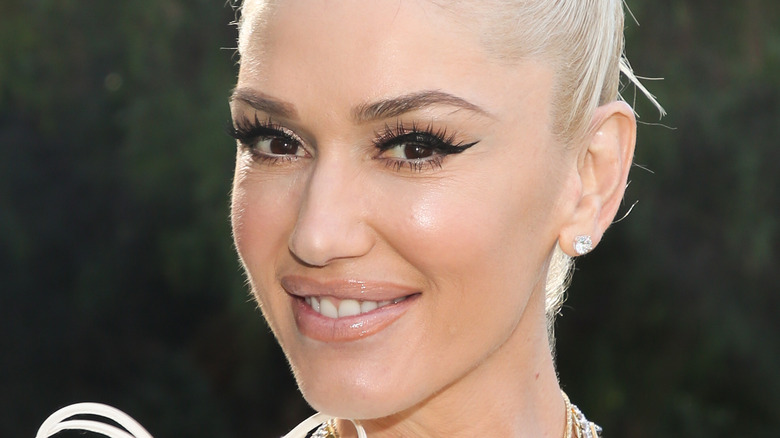 Paul Archuleta/Getty Images
Gwen Stefani may be happily married to country singer Blake Shelton, but before that, she was married to Bush frontman Gavin Rossdale (via ET). The pair was one of the coolest couples in Hollywood and were married for 13 years before calling it quits. The pair, who share three sons together, Kingston, Zuma, and Apollo, ended their marriage in 2015. Stefani filed for divorce and cited irreconcilable differences after it was rumored that Rossdale cheated on her with their nanny, Mindy Mann.
The following year, Stefani admitted that she was embarrassed about her divorce from Rossdale. "I don't think you'll talk to one person who didn't make it in a marriage who's not gonna feel that way. The intention of being married is the vow, right? You want to put everything into it to make it a success," she said. "[Marriage] was the one thing I didn't want to fail at. People can say whatever they want to about me, and I don't get too affected. But I didn't want them to think I was a failure. There's nothing weird about how I felt."
For his part, Rossdale says that his split from Stefani taught him some valuable life lessons, including how to move on. "Life is just a series of chapters, and it's essential to try not to bring older chapters into new chapters," he previously revealed, adding that his children have become one of his main sources of happiness. Of course, Stefani is still a big part of his life.
Gwen and Gavin don't have much contact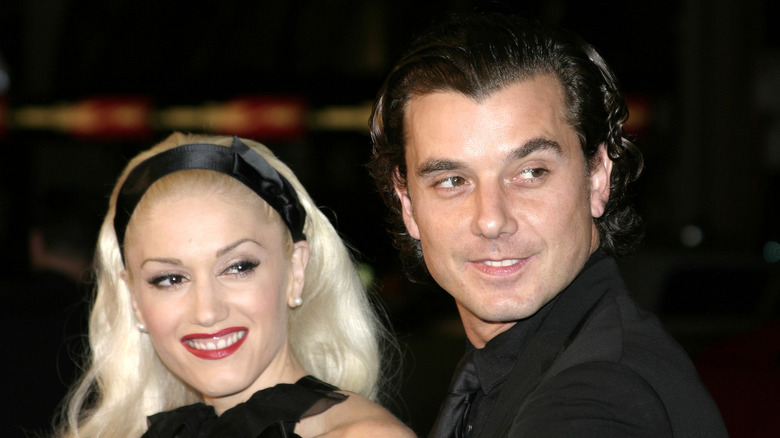 Shutterstock
The Daily Mail reports that Gwen Stefani and Gavin Rossdale were spotted together for the first time since the No Doubt singer's wedding to Blake Shelton earlier this month. The exes were both seen attending their youngest son Apollo's football game in L.A. this week. However, they didn't seem to be very friendly towards one another. Although there didn't appear to be any drama, Stefani and Rossdale kept their distance during the event. Stefani was photographed rocking a pair of camo pants and a gray shirt as she looked casual with accessories such as dark sunglasses and a baseball cap. (Of course, she rocked her signature red lipstick.) Meanwhile, Rossdale wore a pair of tan pants and a white t-shirt as she watched Apollo play.
Stefani was seen sitting on a bench near the field, while Rossdale paced back and forth as he watched the game. At one point, Apollo game off the field to give his mom a hug as Rossdale smiled at the duo. Later, Rossdale looked to be giving his son some pointers as they stood on the sidelines.
Although Stefani and Rossdale may no longer be close, the pair are focused on co-parenting their sons. "Gwen and Gavin really don't speak that much unless they need to. No matter what though, they always put their kids first, they just don't agree on most things, but what exes do?" a source previously told Hollywood Life about the exes' co-parenting relationship.