The Truth About The Real Housewives Feud Between Brandi Glanville And Denise Richards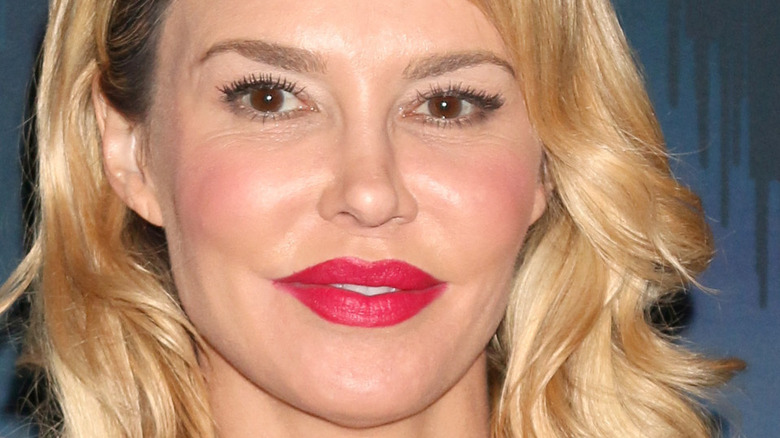 Shutterstock
Brandi Glanville struck up a friendship with Denise Richards in 2019, but by 2020, they were in a full-on feud as cameras rolled for the 10th season of "The Real Housewives of Beverly Hills." Although the two women hit it off quickly and spent time together in Northern California, where Glanville was taping a podcast and Richards was filming a movie, Glanville would ultimately claim months later that the two of them actually engaged in an affair behind the back of Richards' husband, Aaron Phypers, during the trip.
As fans of the Bravo reality series saw on Season 10, which aired from April 2020 until September 2020, Glanville shared the shocking allegations with her cast mates during an event, telling her co-stars that she had slept in bed with Richards during the trip before being sworn to secrecy. "The next day, Denise said to me, 'No matter what you do, you just can't tell Aaron. He will kill me.' And I'm like, 'What the f*** is happening right now?'" Glanville recalled on the show, via ET Canada.

Then, during another episode, Glanville attended a baby shower for Teddi Mellencamp, where she shared with the rest of the women what she deemed to be incriminating text messages from Richards.

Denise Richards has vehemently denied Brandi Glanville's claims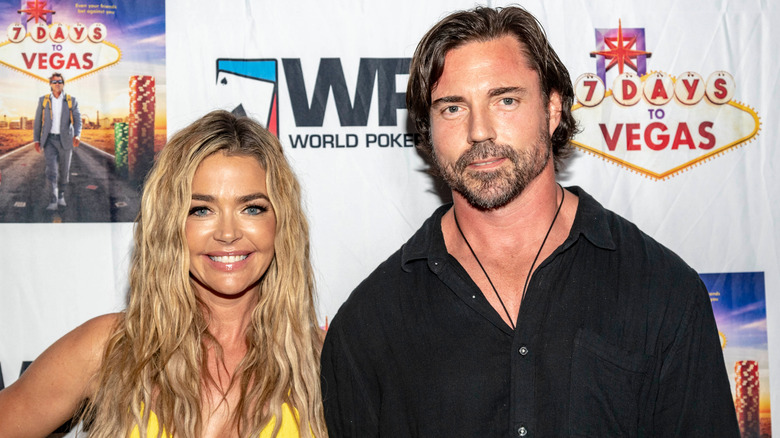 Shutterstock
During an interview with The Washington Post in July 2020, shortly after Brandi Glanville was seen discussing their alleged affair on "The Real Housewives of Beverly Hills," Denise Richards said, "I did not have an affair."
"There's definitely consistency with the subject matter that comes up on this 'Housewives' season, and that's all I'll say," she continued, via People. Richards also denied Glanville's claims regarding the supposed open relationship she has with Phypers, who she married in Malibu in September 2018, months before their supposed hookup reportedly happened. "If I had an open marriage, I would be open about it," she said.
According to Richards, she believes the "openness" she shared during the show's ninth season, which included chatter about Phypers' manhood and jokes about erotic massages, "definitely bit [her] in the a** a bit." Following the on-screen claims in regard to her alleged affair with Glanville, Richards confirmed she would be leaving the Bravo reality series ahead of its 11th season.