Brandi Glanville Isn't Happy About The Upcoming Season Of RHOBH. Here's Why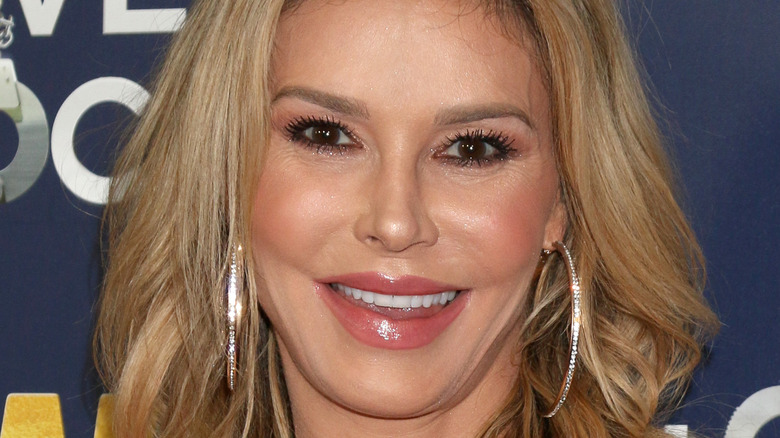 Shutterstock
"Real Housewives of Beverly Hills" cast member Brandi Glanville is disappointed with the producers' casting for Season 11, and it's easy to see why (via Page Six). Known for being the center of drama on the show, and Lisa Vanderpump's archnemesis (via Us Weekly), Glanville, 48, dropped quite a few bombshells throughout Season 10.
Glanville infamously claimed she had an affair with co-star Denise Richards, 50, even posting screenshots of their text conversations on Twitter (via Fox News). Saying the two "hooked up," it's clear Glanville never holds back, making her one of "RHOBH's" most entertaining cast members. That being said, the show's producers seem to be having second thoughts about bringing Glanville back on the show.
As reported by Entertainment Tonight, Glanville will not be returning to "RHOBH" for Season 11. The California-born reality star told the outlet that the producers did not ask her to come back, which made her "disappointed." She explained, "I felt like I really gave them their season ... They used the few times that I shot, like in the trailer and every commercial." Even though Brandi was an integral part of Season 10, she also revealed she "didn't make very much money," which was even more disheartening for her.
Brandi Glanville is disappointed in Season 11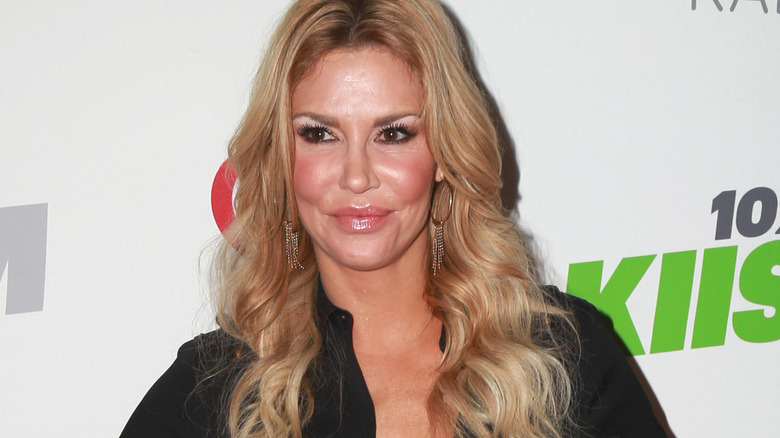 Shutterstock
Glanville told Entertainment Tonight she believed "RHOBH" producers were planning on asking her to return, because she "did so much for [Season 10]." However, according to Brandi, "no one's reached out." First appearing on Season 2 in 2011, Brandi joined full-time in Season 3 and was an on-and-off cast member ever since (via Page Six). It's no wonder Glanville feels like she deserved more, alleging she hasn't even "gotten a phone call." As she explains, she has not received a "Listen, we're going to go another route, but thanks" from anyone on the show.
Now that it seems like show-runners are going with other cast members instead, Brandi admits to feeling "crappy." So what's the reason for the cold shoulder? Apparently it has something to do with Glanville's frenemy Lisa Vanderpump. She alleges that Bravo's Andy Cohen told her she could come back "after Lisa Vanderpump leaves," but even though the SUR owner is now off the show, Glanville still hasn't gotten invited back. Brandi thinks it might have to do with the death of Vanderpump's brother Mark in 2018, and her mother Jean in 2019 (via People). According to Brandi, "[producers] were like, 'Listen, we don't want to pour salt in her wounds.' And I'm like, I don't either, but I want a job."
"RHOBH" Season 11 premieres on May 19 at 8 p.m. on Bravo, and we're just hoping the other cast members bring the drama as much as Brandi did!