Heidi Klum Reveals Why It's So Hard To Judge Making The Cut - Exclusive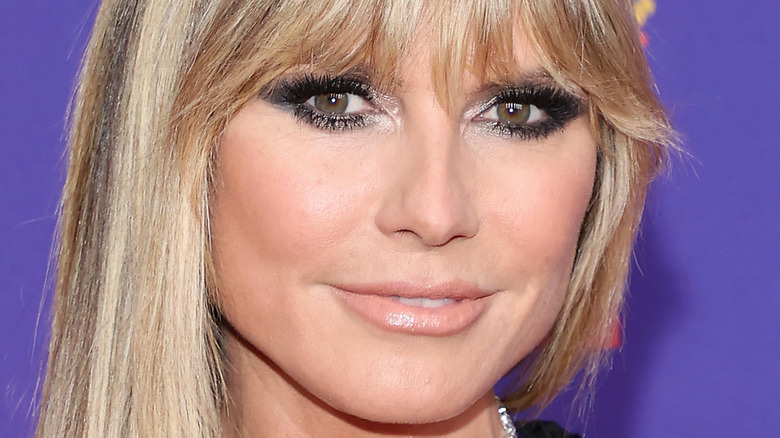 Amy Sussman/Getty Images
Though we get to watch the show comfortably from our couches, "Making the Cut" is a pretty cutthroat competition. It's a lot of pressure to compete for $1 million and the chance to have your brand go global. It may be even more stressful to be working on the other side of it all.
Heidi Klum and Tim Gunn hand select each and every designer that will appear on the series each season. From there, the star-studded judging panel will have to decide which designer will steal the show and make their mark on their fashion industry. Deciding who will be declared the winner is something Gunn is glad he doesn't have to do. "I have such enormous respect for Heidi and her fellow judges," he said during an exclusive interview with The List. "I wouldn't want to do it for anything."
While it would be wonderful to be able to make such a major impact on the industry, judging the show is no easy task. "We're always trying to find the weakest link, and unfortunately, they have to go," Heidi Klum told us, and she also revealed exactly why being a judge is such a difficult job.
Heidi Klum doesn't want to hurt anyone's feelings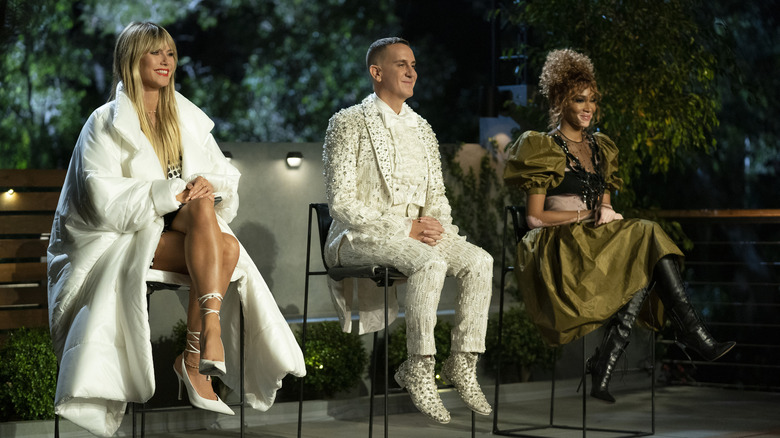 Ali Goldstein / Amazon Studios
It's tough to compare 10 incredibly talented designers who have completely different styles. Yet, Heidi Klum and her co-star judges have had to do it each and every week. The $1 million cash prize can change any of the competitors' lives, and the judges' opinions are enough to make or break their career trajectory. "It's hard to crush someone," Klum told us. "It's hard to have to, you know, look at someone's eyes and say, 'You're not making the cut.'" Unfortunately, she has the job of doing it during every single episode — even though it's more than just her decision. "We all discuss it, but they always look at me like they want to, like — the daggers they're shooting at me, you know?" she said.
In the end, it's important that all of the designers who are eliminated realize they were chosen out of thousands of other designers for a reason. "It doesn't mean that they're not good. It's just in this assignment, they were the weakest," Klum explained. Their strength may lie, instead, in developing a completely different style of clothing. It's also important to understand that the judges aren't out to hurt anyone's feelings. "I want everyone to walk away feeling good," Klum told us. "But some people have to go along the way. Otherwise, we won't have a winner." It is a competition, after all.
New episodes of "Making the Cut" are available to stream each week exclusively on Amazon Prime Video.