The Best Semi-Permanent Hair Dyes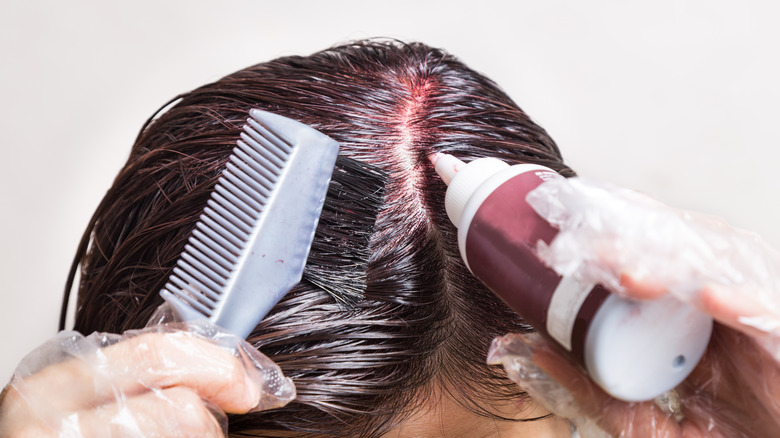 Shutterstock
We may receive a commission on purchases made from links.
When it comes to changes, many people aren't so good at making big, drastic changes all at once. While we all love to play around with our look and try out new things, it can cause some anxiety when we're not totally sure we'll totally love the "new us." Many people look at social media, dying to change up their hair color or even go for a drastic cut. But, the stress lies behind whether or not they can "pull it off" in their own eyes. 
Luckily, there are tons of options for those afraid to commit. From investing in a solid set of hair extensions in case your haircut goes south to using specific types of hair dye to test the waters, there are ways to temporarily switch up your look before going permanent. 
Semi-permanent hair color is just like it sounds: semi-permanent and not 100% permanent. This is because instead of changing the entire chemical makeup of the hair shaft, it simply coats the hair shaft temporarily until it's washed out over time (via Good Dye Young). Most colors fade within four to six weeks, with darker shades taking a few weeks longer. However, if you want to make your semi-permanent hair color last longer, investing in a good shampoo and conditioner for colored hair is key. 
Of course, quality color is important, too. Here are the best semi-permanent hair dyes on the market.
These semi-permanent dyes are highly recommended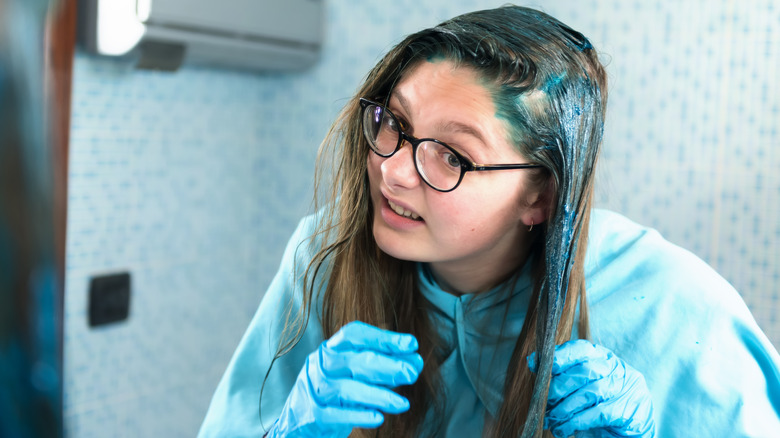 Shutterstock
If you're looking to try a new color but don't want to go all-in just yet, you're in luck. There are tons of excellent semi-permanent hair dyes on the market that are inexpensive and easy to use. In fact, most of them are available via Amazon or even at your local drugstore. 
According to Byrdie, the L'Oreal Paris Colorista Semi-Permanent Color is a must-have if you're going the semi-permanent route. The line has over 16 different shades and is super easy to use. That's not to mention it comes with a color cream in case you want to make the color a bit more "pastel," or light. In addition, the formula is totally vegan and peroxide- and ammonia-free. Plus, it retails for less than $10 on Amazon, which is a total steal!  
Now, if you're looking to go bold and bright, the Lime Crime Unicorn Hair Semi-Permanent Hair Color Full Coverage is for you. This product is available at Ulta and has over 25 different colors from which to choose. The selection is definitely bright — we're talking neon pinks and deep greens — perfect for those who want to go bold but not forever. The best part is that the formula actually smells good, unlike other chemical-smelling dyes. 
Check out these easy dye options, too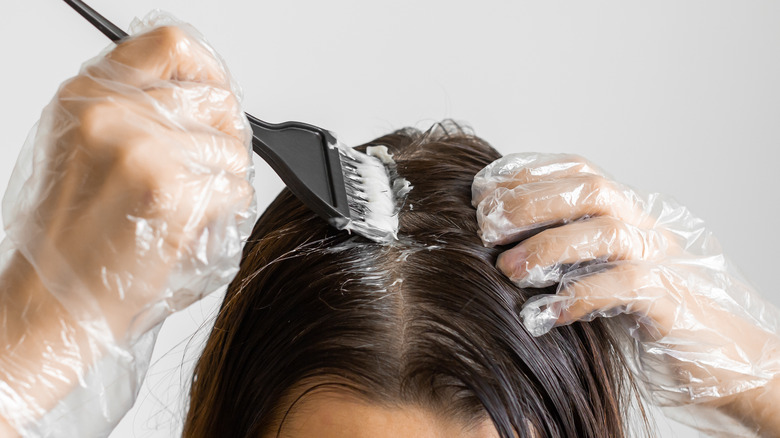 Shutterstock
If you don't want to actually use a whole dye kit, there are even products that will develop color when you shampoo and conditioner. Byrdie recommends trying the Keracolor Color + Clenditioner, which is a keratin-based conditioner that also colors your hair. Available at Ulta, the conditioner works by not only depositing dye in your hair but also strengthening it. You have to leave the conditioner on for about 20 minutes, and reviews recommend that, if you have darker hair, you double down on that time.
For many, getting a lighter look semi-permanently can be tough without bleaching their hair first for a lighter base color. But, if you're already a lighter shade and want to add a pop or two of blonde streaks, the IGK Amaro Ombre Highlight Spray is for you. While it only lasts one wash, it can be perfect for a big night out where you want to add some streaks or dimension to your hair. The product has 4.6/5 stars from customers, and since it's paraben- and sulfate-free, it's safe for all hair types.