The Drugstore Skincare Products That Shay Mitchell Swears By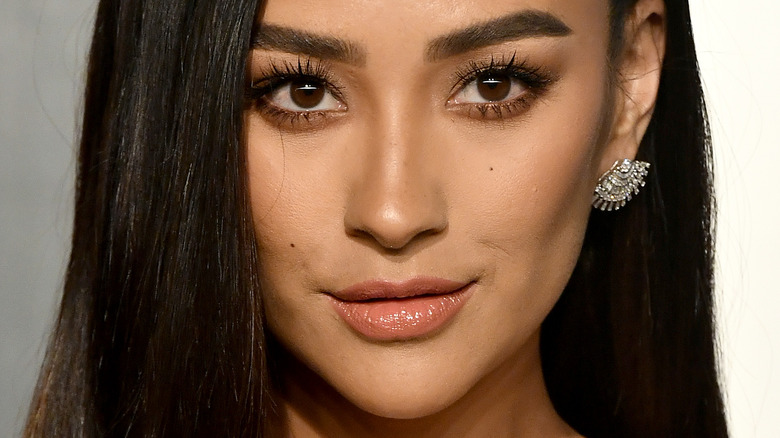 Frazer Harrison/Getty Images
Over the years, Shay Mitchell has enchanted fans with her talent and striking good looks. Mitchell got her big break when she nabbed the role of Emily Fields on "Pretty Little Liars," but even though the show ended in 2017, Mitchell's continued to thrive personally and professionally. In addition to racking up quite a social media following, the actor became a mom in 2019. 
Living life in the spotlight, Mitchell has picked up a few beauty secrets here and there. And while her "Pretty Little Liars" character may have taken certain secrets to the grave, Mitchell isn't afraid to share her tips and tricks. Like lots of other celebs, Mitchell's go-to beauty must-haves are a mixture of drugstore staples and high-end products. But regardless of the price range, Mitchell believes that the foundation of good makeup is good skincare. In a 2018 Glamour interview, Mitchell was asked about the beauty rule she swears by. Her response? "Having a routine is key."
Mitchell's routine includes some products that won't break the bank that you can likely find at your local drugstore!
Shay Mitchell believes in Bioré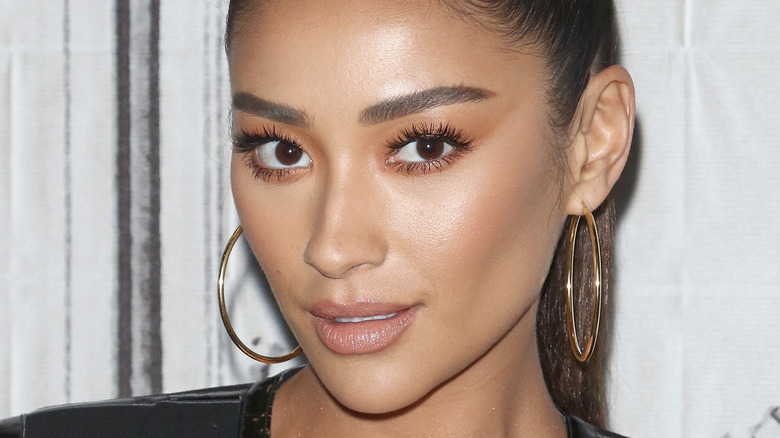 Jim Spellman/Getty Images
Like any good artist, we must make sure our canvas is prepped before creating a masterpiece. In a 2016 sit down with Glamour, Shay Mitchell described good skincare as an essential part of good makeup, noting, "it's very important to start with a good base." To ensure that she's starting off strong, Mitchell relies on Bioré products.
"I love the Bioré Charcoal Cleanser," she told Glamour in 2018. "It's my go-to. And then I make sure to exfoliate at least once a week. It doesn't matter how much makeup you have on top, you need to start with a good, clean canvas."
Mitchell, who became an ambassador for Bioré in 2016, has seemingly been a fan of the brand's cleansers for quite some time now. In 2016, she told Glamour that she was really into Bioré's baking soda cleanser. "The scrub is neat because it comes out in a powder form then activates when you put it under water. It fizzes up and expands, and then it penetrates really deep in there, leaving your skin feeling clean, and it exfoliates in a very gentle way so you're not over scrubbing your skin." In addition to the cleansers, Mitchell has also applauded the brand's pore strips. 
Well, there you have it. Achieving Mitchell's camera-ready skin could be as simple as a quick trip to the drugstore.