Piers Morgan Has Harsh Words For Simone Biles After Her Olympic Withdrawal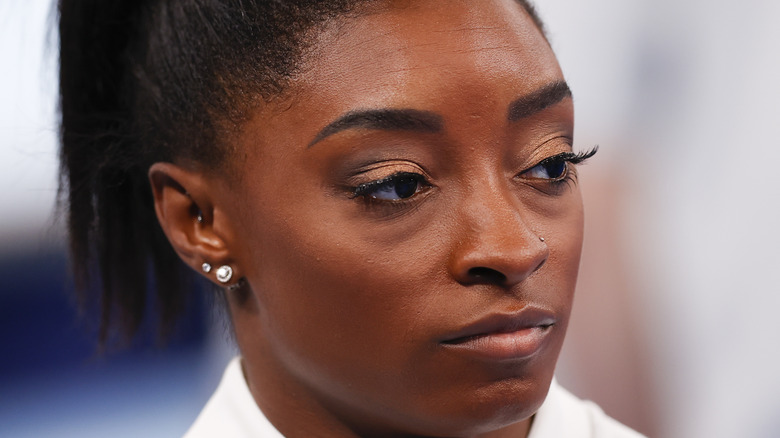 Fred Lee/Getty Images
Simone Biles shocked fans when she exited the women's gymnastics team finals at the 2020 Tokyo Olympics this week. The young athlete pulled herself from the competition after experiencing multiple missteps over the course of the process. Now, Biles has announced that she has also decided to withdraw from the individual all-around competition in order to focus on her mental health, per ESPN. "After further medical evaluation, Simone Biles has withdrawn from the final individual all-around competition at the Tokyo Olympic Games, in order to focus on her mental health. We wholeheartedly support Simone's decision and applaud her bravery in prioritizing her well-being. Her courage shows, yet again, why she is a role model for so many," a statement from USA Gymnastics revealed on Wednesday.
Biles recently spoke out on her health status, revealing why she thought it best to exit the games. "No injury, thankfully. And that's why I took a step back, because I didn't want to do something silly out there and get injured," she said, per NPR. While many fans, including Biles celebrity admirers, have spoken out in support of the gymnast, others have had called her out for not trying to compete and push through her issues. The famed TV host has become one of Biles' biggest critics among her Olympic exit.
If you or someone you know is struggling with mental health, please contact the Crisis Text Line by texting HOME to 741741, call the National Alliance on Mental Illness helpline at 1-800-950-NAMI (6264), or visit the National Institute of Mental Health website.
Piers Morgan slams Simone Biles decision to quit Team USA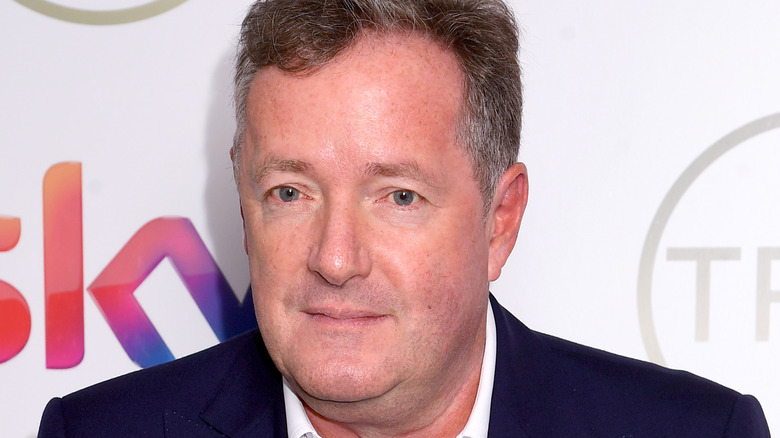 Dave J Hogan/Getty Images
Following Simone Biles' move to exit Team USA gymnastics at the Tokyo games, Piers Morgan spoke out in criticism of the athlete. Morgan wrote a piece for The Daily Mail, which called out Biles for quitting on her team and her country at the Olympic games. "The world's greatest ever gymnast, a woman who proudly told me how she fought back after making big mistakes to win Gold, just gave up at the first hurdle of these Olympics," Morgan wrote. "What exactly is so courageous, heroic or inspiring about quitting on your team and country in an Olympics?" he later added. "She left her team to fight on without their leader and supreme motivational champion, and rather than win the Gold medal they were hot favourites to win, they came second to the Russians."
In the article, Morgan continued to slam Biles for exiting the Olympics, which he claims ended up hurting millions of people who invested their time and money to support the gymnast. "You're not just at these Games for yourself, Simone. You are part of Team USA, representing the United States of America, and hundreds of millions of American people watching back home, not to mention all the sponsors who've paid huge sums to support you. And when you quit, you were performing as part of a gymnastics team, not yourself," Morgan stated.
However, despite Morgan's harsh comments, Biles has been given an outpouring of love and support from her adoring fans via social media.