Why LeVar Burton's Debut On Jeopardy! Has The Internet Buzzing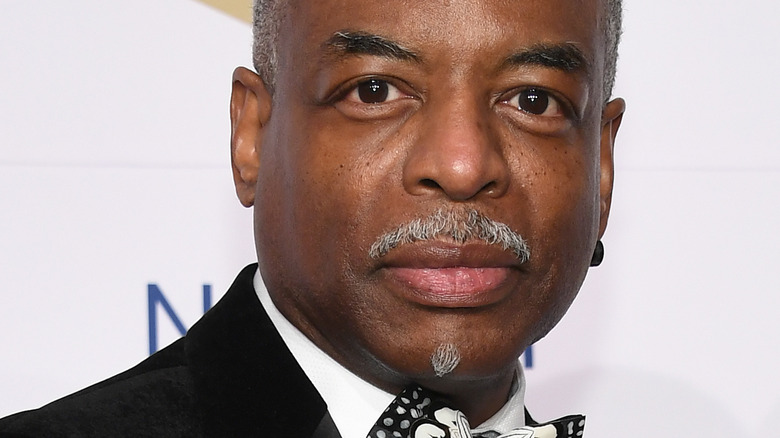 Dimitrios Kambouris/Getty Images
Following the death of longstanding "Jeopardy!" host Alex Trebek, the game show began employing guest hosts to fill the legend's spot (via Next TV). Amongst the temporary hosts are football player Aaron Rodgers, actress Mayim Bialik, journalist Anderson Cooper, and many more big names. On the latest episode of the series, "Star Trek: The Next Generation" star LeVar Burton made his hosting debut (via Decider). Prior to stepping into this enviable role, Burton told the New York Times Magazine just how badly he wants to become the show's permanent host.
He said, "It's difficult to explain, but there's something inside me that says this makes sense. I feel like this is what I'm supposed to do. I have been watching Jeopardy! more or less every night of my life since Art Fleming was host." Though the actor is slated to host the series through July 30, the "Jeopardy!" fan reviews are already in.
LeVar Burton shined as the Jeopardy! guest host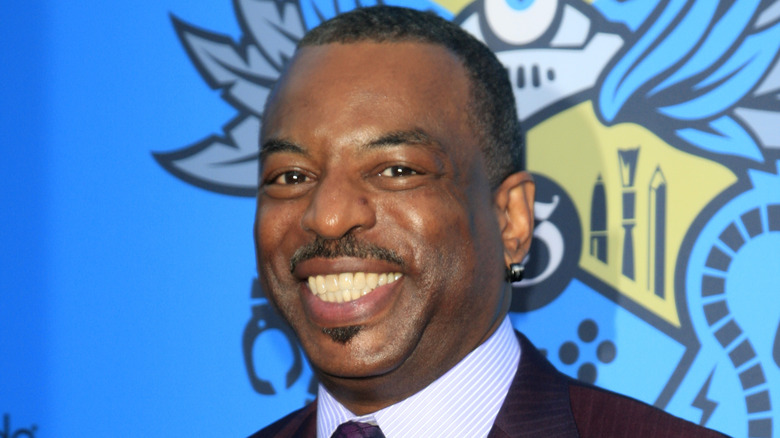 Shutterstock
LeVar Burton's "Jeopardy!" debut was met with a positive reaction from many people that watched the star's first night as the host (via Decider). Fans took to Twitter to share praises for the 64-year-old, under the hashtags #LeVarOnJeopardy and #LeVarHostsJeopardy, with both featuring thousands of tweets supporting Burton. One Twitter user shared a clip from Burton's guest host debut with the caption, "Let's make @levarburtoon the PERMANENT host." Another tweeted, "LeVar Burton studied Alex Trebek. He did his homework. He has the right tone and mannerisms to host Jeopardy. Yeees!" And yet another super-fan wrote on Twitter, "who do I have to write to keep @levarburton as the host of @Jeopardy I'm losing my mind, he's so good at it, he's so smart, and that VOICE! I love him so much."
The one thing that took away from Burton's stellar performance was contestant Patrick Pearce's final score (Via Entertainment Weekly). Pearce is a product specialist from Fountain Valley, California, who ended his night with a record-breaking total of -$7,400 (yes, that's a negative amount). This amount breaks the previous record of lowest score ever held by contestant Stephanie Hull, who ended a March 2015 appearance with -$6,800. Though many fans were distracted by Pearce's performance, Burton still has a few more episodes to prove why he deserves to be the permanent "Jeopardy!" host.