David Bromstad Opens Up About Finding His Dream Home - Exclusive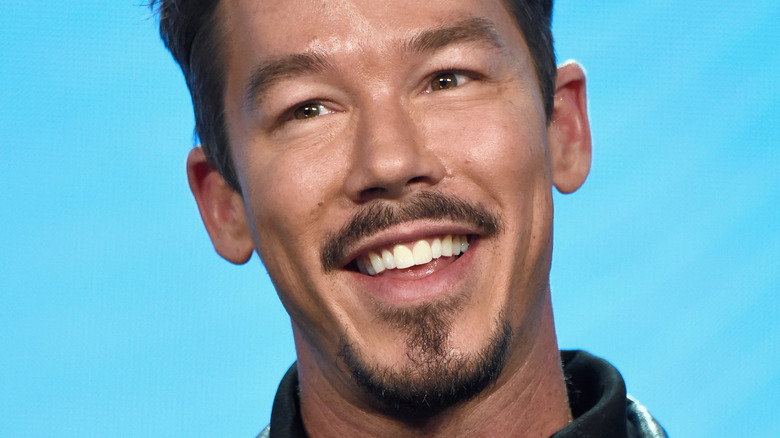 Amanda Edwards/Getty Images
David Bromstad has spent a large chunk of his career in real estate helping others find their dream homes. His long-running show, "My Lottery Dream Home," involves Bromstad helping newly rich lottery winners search for and move into a gorgeous new home. But it would appear that the tables have now turned, and Bromstad will put the focus on himself. Indeed, the HGTV star has been looking to buy a fabulous abode of his very own and generously decided to document the experience on his new special, "My Lottery Dream Home: David's Dream Home." 
Well, we're happy to report that after years of putting his house search on the backburner, Bromstad has finally found a brand new place to call home. According to HGTV, Bromstad explained, "I had decided that I was going to live [in Orlando] but I was going to do it correctly. I wasn't going to rush into anything. I wasn't going to do anything emotional — I think it was very logical. I was like, 'Be responsible.'"
The List sat down with David Bromstad for an exclusive interview where he gushed all about the experience of searching for his dream home, and we learned exactly what this real estate expert was looking for.
David Bromstad has a connection to Orlando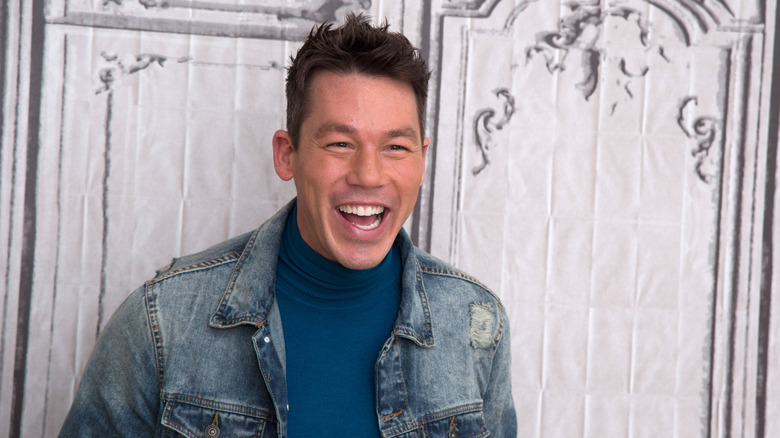 Dave Kotinsky/Getty Images
Did you know that David Bromstad worked for Disney World in Orlando, Florida long before his real estate and interior design days? That's right. He shared with us that he was an illustrator during the days when Disney still did hand-drawn art. "That's where I learned the basis of perfection with Disney. And that's where my true artistic training started," he said.
Whether it was a desire to return to his old stomping grounds or rather to escape his chilly Minnesota roots (via Housely), Orlando is exactly where he wanted to end up. "Orlando's a wonderful city," he told us during his interview. "It's a fun city. If you're bored here, it's your fault." He explained that Orlando's full of those famous theme parks, as well as beautiful landscapes and lakes. But according to Bromstad, it's the parts of Orlando that aren't as well known that make the city such a great place to live.
As for his advice for prospective Orlando residents? "Get out and explore," he advises. "Get away from the theme parks and come downtown because that's where the fun is. Tons of bars, like lots of places to hang out and just, it's a very active city. Like people are always out. It's really fun."
David Bromstad's dream home needs to be spacious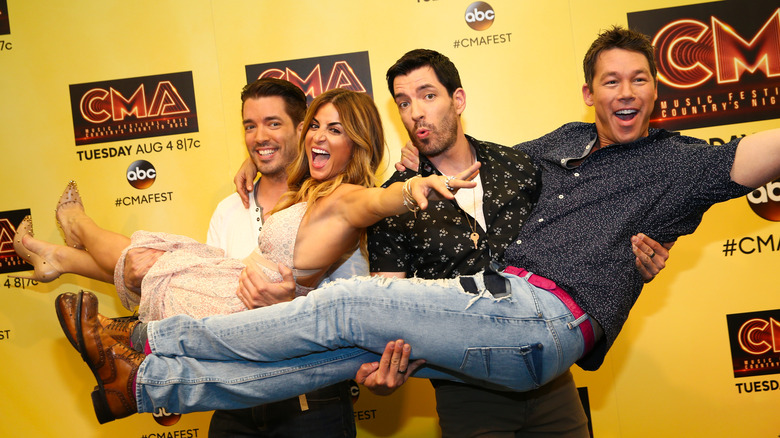 Terry Wyatt/Getty Images
When it comes to house hunting, David Bromstad revealed that while he didn't start actively looking until relatively recently, he made use of the tours that he took other couples on over the years. "I was too busy finding everyone else's dream home to really concentrate on myself, even though I was actively looking, but my taste changed every time I looked," Bromstad shared. "The more I did Lottery, I was not just hunting for them. That was hunting for me."
So what exactly was the HGTV star looking for in his future home? "I was looking mostly for space," he revealed, adding that it was vital for him to find a place where his parents could comfortably stay when they visit. He wanted his home to become the "holiday house" for his family and friends.
But perhaps most importantly? A space to entertain — specifically, to watch TV with his family. "We love to watch TV. That's how we bond. That's how we always have. It's one of our moments," Bromstad gushed.
Watch new episodes of "My Lottery Dream Home" each Friday night at 9 p.m. ET/PT on HGTV, and stream all episodes of the series on discovery+.