Bob Odenkirk's Son Updates Fans After His Dad's Scary On-Set Collapse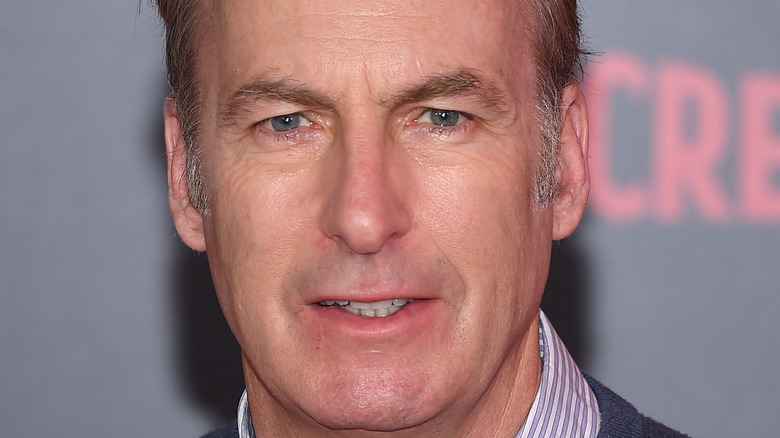 Shutterstock
The cast and crew of "Better Call Saul" had a scary experience after the show's star, Bob Odenkirk, collapsed on the show's New Mexico set. The 58 year-old Emmy winner was rushed to the hospital, where doctors confirmed he had a "heart-related incident," which has caused a halt in the production of the AMC series' final season. 
TMZ reported that it was "touch-and-go" when the actor was first brought to the hospital, with sources stating that "it did not look good. We're told he was not conscious during the early hours in the hospital, although he's now lucid." Once word got out about the emergency, friends immediately started to send their well wishes, including his former costars.
"Today I woke up to news that has made me anxious all morning," Bryan Cranston, who costarred with Odenkirk for five seasons on "Breaking Bad," wrote on Instagram. "Please take a moment in your day today to think about him and send positive thoughts and prayers his way, thank you." Another "Breaking Bad" costar, Aaron Paul, simply posted a photo of Odenkirk with the caption, "I love you my friend." And Michael McKean, who plays Odenkirk's brother on "Better Caul Saul," tweeted, "Sending huge love to our @mrbobodenkirk. You got this, brother."
Bob Odenkirk is on the mend after his recent health scare
Jesse Grant/Getty Images
After collapsing on the set of "Better Call Saul," Bob Odenkirk is on the mend. "We can confirm Bob is in stable condition after experiencing a heart-related incident," his reps said (per the Hollywood Reporter). "He and his family would like to express gratitude for the incredible doctors and nurses looking after him, as well as his cast, crew and producers who have stayed by his side. The Odenkirks would also like to thank everyone for the outpouring of well wishes and ask for their privacy at this time as Bob works on his recovery."
And Odenkirk's son Nate tweeted, "He's going to be okay." In addition to Nate, Odenkirk shares daughter Erin with his wife of more than 20 years, Naomi (per The Sun). In fact, his family convinced Odenkirk to take on the role of Saul Goodman.
"I said no," he told the Wall Street Journal. "I was not feeling great about shooting in Albuquerque when I had kids who were at the time 15 and 13. And our family had some challenges that I feel I should definitely be around helping. I initially said no to the offer then my kids both came to me and said, 'You should do that show. We'll help out at home, and it'll be okay, and we promise it'll be okay.' They handled it very maturely, and I thought, 'Okay. Okay, I can do this,' and so I said yes."