The New Adam Driver Burberry Commercial Has The Internet In Stitches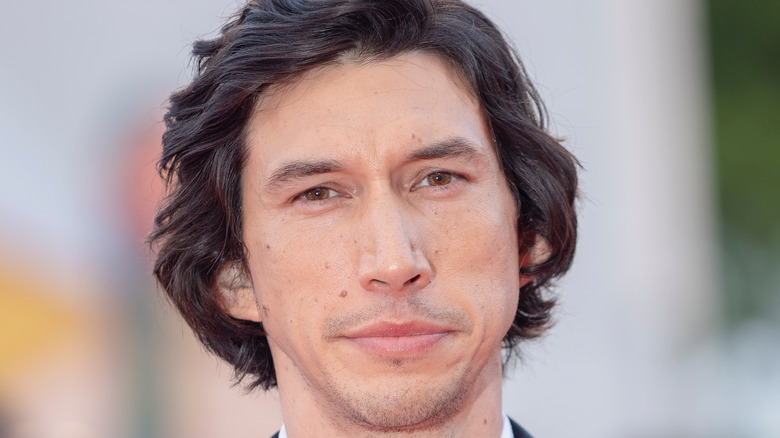 Shutterstock
From smoking at Cannes to (jokingly) confronting John Oliver's obsession with him, it seems there isn't much Adam Driver can do that doesn't go viral. The Oscar-nominated actor and former Marine has been hitting headlines for his movie "Annette," with The Guardian describing it as "a swoon of anxiety and rapture." Enthralling, right? However, Harper's Bazaar explained that it's Adam Driver's latest Burberry campaign that has the internet feeling all sorts of ways.
A clip from Driver's new campaign with the designer brand takes place on the beach with "Two Weeks" by FKA Twigs playing in the background. The video shows the "Star Wars" actor running into the sea alongside a horse. They swim alongside each other, their bodies blurring into one, until he emerges at the end of the advert as a centaur. "Burberry Hero, a new fragrance for men," he says in the video. The clip may sound high concept, but it's definitely worth a watch, even to just see what Driver would look like as a mythical creature.
The Independent explained that after the clip was released, Twitter went wild with thousands of fans sharing all of their feelings of seeing Driver in this new magical light. While FKA Twigs song included the line, "I'd quench that thirst," it seems some Twitter users weren't quite satisfied.
Unsurprisingly, the internet went crazy over Adam Driver's Burberry campaign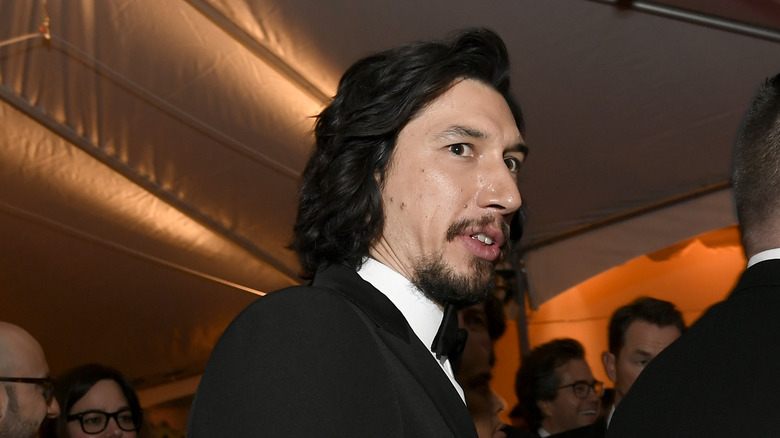 Kevork Djansezian/Getty Images
The Burberry Hero campaign has been shared far and wide across the internet. While some people just wanted others to experience the mystical qualities of the clip, others have had a lot of feelings about centaur Adam Driver.
One person wrote on Twitter, "Adam Driver doing a cologne ad where he becomes a centaur is completely on-brand for him." Another said, "Me on my way to steal a Burberry Adam Driver poster from a store." Between the fact that Driver was topless and there's the mythical twist at the end, the advert seemed to encapsulate all of Twitter.
Some people couldn't ignore the way that Driver looked as a half man half horse. "People saying 'Adam Driver isn't hot' — where's your God now?" one wrote. "If anyone asks 'what's the female gaze?' The answer is: #AdamDriver's campaign for #Burberry," said another.
The campaign may have caught you off guard. However, there was a lot of thought behind it. "I am so thrilled to have worked with the amazing Adam Driver to embody Burberry Hero for the house. He has this incredible depth in articulating what masculinity means today — how strength can be subtle, and emotions can empower," said creative director Riccardo Tisci, as noted by Harper's Bazaar. Tisci went on to say that Burberry's founder focused on balanced masculinity, and Driver's embodiment of a "powerful but romantic horse" is perfectly on brand for the designer. The internet seems to agree.