The Reason Candace Cameron Bure's Biblical TikTok Has Fans Furious Isn't What You Think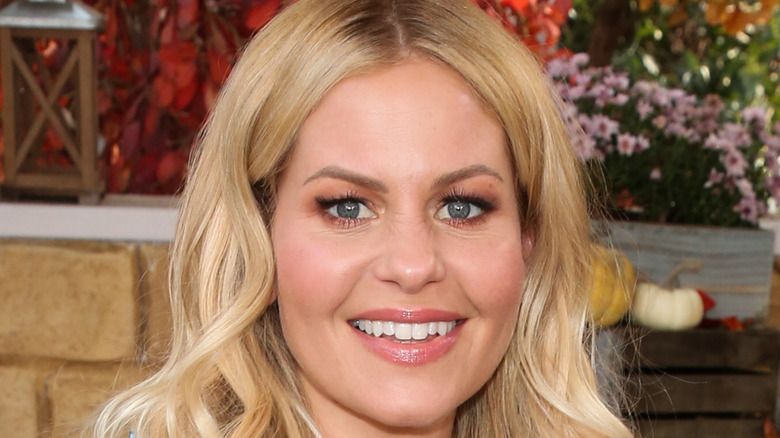 Paul Archuleta/Getty Images
Former "Full House" star and "The View" panelist Candace Cameron Bure has really embraced TikTok. After joining the platform, Bure's page has really taken off. While her fans are typically thrilled with the content she shares, a post has caught the ire of many.
Bure has definitely made a name for herself as being a devout Christian, and it turns out that reputation is exactly why so many fan are upset. In the post in question, Bure posed with a Bible while lip syncing to Lana Del Rey's song, "Jealous Girl." Bure sang along to part of the song's lyrics. "Baby, I'm a gangster too and it takes two to tango / You don't wanna dance with me, dance with me / Honey, I'm in love with you."
Fans immediately decried the video as "too sexy" to be religious, an accusation that seemed to genuinely surprise Bure. As reported by Page Six, she took to her Instagram Story to apologize. "I usually don't apologize for these things but a lot of you thought it was weird and I'm sorry. That was not my intention," she said. 
Candace Cameron Bure said she didn't mean to offend her fans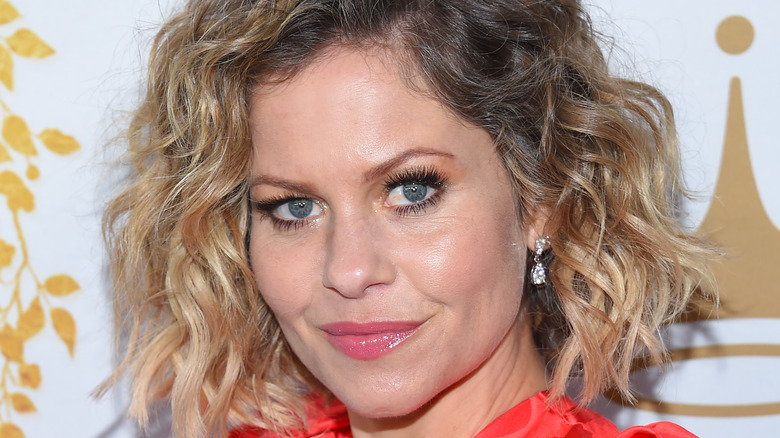 Shutterstock
Candace Cameron Bure was quick to explain that she didn't mean to offend anyone by her TikTok video. As noted by Page Six, she said her goal was to take a very popular TikTok trend and use it to promote Christianity. "I was using a very specific clip from TikTok and applying it to the power of the Holy Spirit, which is incredible," she said of the post. Unfortunately, many people read Bure's post as sexy instead of what she intended.
"And so many of you thought that I was trying to be seductive, which clearly means I'm not a very good actress because I was trying to be strong, not sexy or seductive," she said. Bure also added that she was just hoping to put her own spin on a popular trend. "I was trying to do my own version of it with the Bible and talk about the Holy Spirit and the power of the Holy Spirit, but that basically nothing can trump the Holy Spirit and we only know that by reading the Bible," she continued (via Page Six).
Ultimately, Bure pulled the video from Instagram altogether, saying that her attempt to be "cool or relevant" didn't land in the way in which she thought it would. "Most of you didn't like it clearly, but there was a small percentage of you that appreciated what I did and understood my intention. But anyway, it's gone. Now I know what you don't like," she concluded. Some TikTok trends clearly fall flat on the wrong audience.