Mary Fitzergerald Reveals What We Don't Get To See On Selling Sunset - Exclusive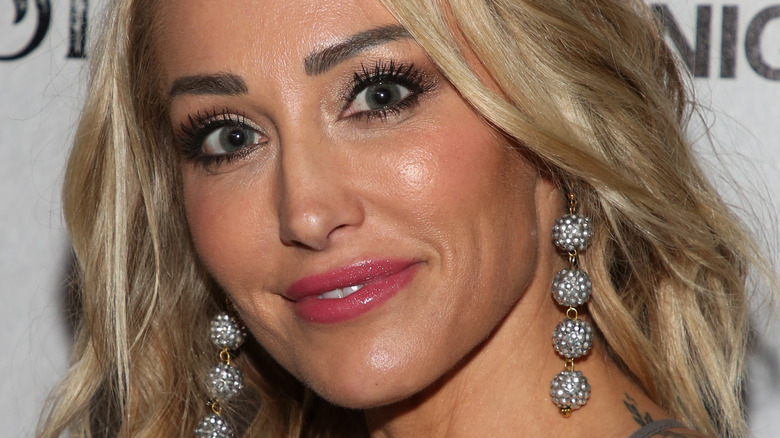 Paul Archuleta/Getty Images
What is it about "Selling Sunset" that fans love so much? Is it extraordinary real estate? The juicy drama? The glamorous fashion? Well, if you ask Mary Fitzgerald, she'll tell you it's a combination of all of these things. The List sat down with the "Selling Sunset" star to chat all about the upcoming fourth and fifth seasons, and the incredible reception the show has received. And indeed, it was during this interview that Fitzgerald shared that the success behind the Netflix original series comes from its ability to touch on "something for everybody."
 She gushed, "I see young girls that aspire to be successful and it's motivating to some people. And then I've got people in their seventies, and they're like 'oh my gosh, I watched this with my daughter and granddaughter.' And I don't know, I think it just has something for everybody." We couldn't agree more — after all, if you're anything like us, then you have been counting down the days 'til the next season hits Netflix.
But how did "Selling Sunset" even come to be in the first place? Keep reading to hear all about the show's humble beginnings from one of the stars of the show herself.
Mary Fitzgerald and her team dreamed of working with Netflix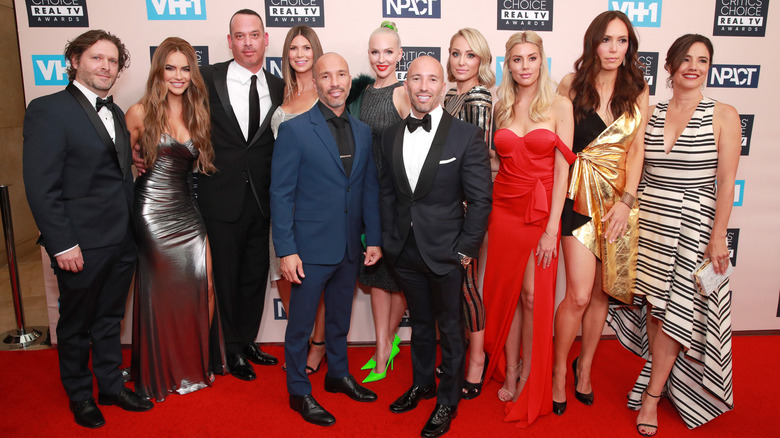 Rich Fury/Getty Images
According to real estate mogul Mary Fitzgerald, "Selling Sunset"'s estate agency, the Oppenheim Group, had been approached by various companies and channels to turn their business into a television show. From the very beginning of the idea being pitched, their team knew they wanted to focus specifically on each of the dynamic women of this agency and the impressive business they create. 
"We sat down, heard [producer Adam DiVello] out and his idea of women in real estate and focusing on the badasses, if you will, and women empowerment," Fitzgerald explained, adding that Season 4 will focus even more on the subject of women empowerment. We know that Season 4 is gearing up to hit Netflix sometime this year, but we have yet to get a specific release date.
"Ultimately, Netflix decided to pick it up and that's who we all had hoped for anyway," Fitzgerald added. "It was our dream to be on a Netflix show once we had this idea in our head."
The Selling Sunset cast doesn't know what will make it to air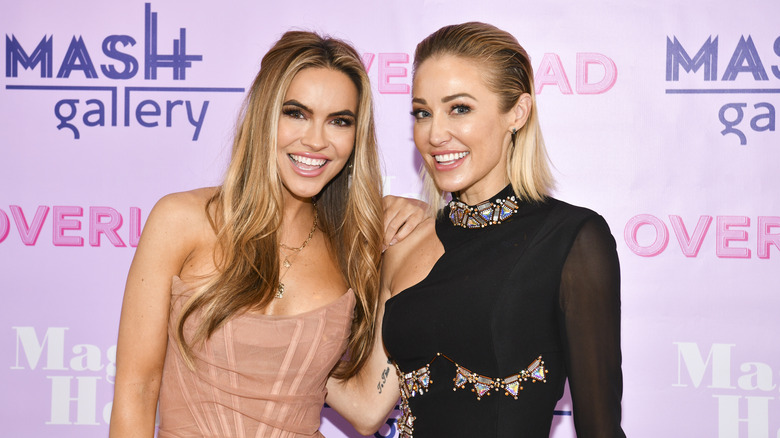 Rodin Eckenroth/Getty Images
On camera, "Selling Sunset" never shies away from juicy drama. Whether that's between agents and their respective clients or the drama amongst the agents at the Oppenheim Group, we honestly can't get enough of it. But what we see onscreen is only half the picture. When the cameras aren't rolling, the nail-biting content doesn't stop. According to Mary Fitzgerald, it's not always dramatic.
First of all, she explains that the cast never really knows for sure what will end up making it into the episodes that we watch on Netflix. "We filmed so much and it's edited down to just either what they think is the most important or follows the storyline. And we never really know what's going to happen because one of us can have something happen in our lives," Fitzgerald explained. "And then, everything switches gears and focuses towards that." 
Because, after all, the stars of "Selling Sunset" aren't putting on a show — we are watching their real lives unfold, and those lives continue on even when the cameras have stopped rolling.
Mary Fitzgerald loves to rewatch one specific episode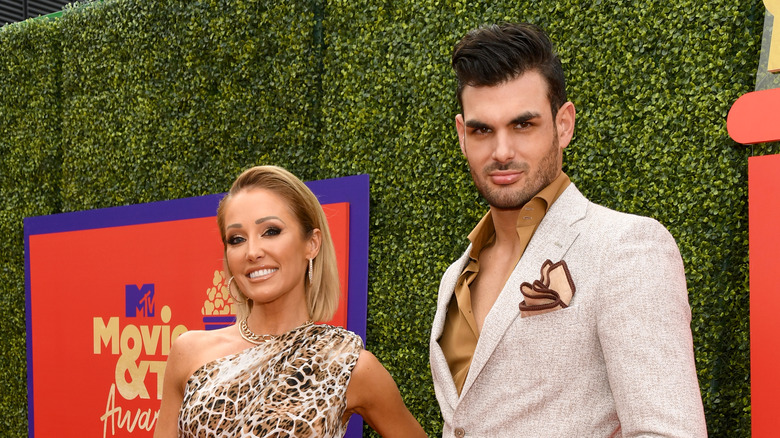 Kevin Mazur/2021 Mtv Movie And Tv Awards/Getty Images
Mary Fitzgerald claims that there are loads of big life events that happen in her and her fellow agents' lives, but only some of those are shown on camera. "Heather and I both went through a lot of the testing and stuff for our fertility. And all of it was cut out because Chrishell ended up getting divorced. And so there was a lot of stuff that happened in our personal lives that no one ever got to see," Fitzgerald explained, adding that she can't help but wonder if the crew will want to include content pertaining to her fertility experience, specifically with freezing her embryos. "I'm willing to do it on camera," she confessed. "I don't know if they'll want to film it. And even if they do film it, if it'll get aired."
But does Fitzgerald ever sit down to watch what gets aired in the end? While she told us that she doesn't tend to sit around and watch random episodes of "Selling Sunset," she will cozy up and rewatch some of her favorite moments. One episode in particular that she's watched "quite a few times" is her wedding day, when she married Romain Bonnet. "I've done it if we get in an argument and I'm in a funk and then I'm like, you know what? I know this always makes me get out of it, so I'll watch it."
Fitzgerald and her fellow cast members will even throw watch-parties and gather together for "Selling Sunset" season premieres — an event that we desperately wish we were invited to.
"Selling Sunset" is available to stream on Netflix.