Here's What Billie Eilish's Getting Older Really Means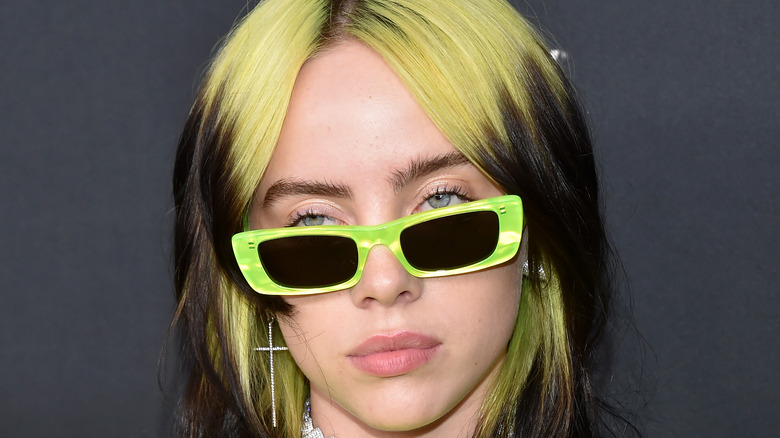 Shutterstock
Billie Eilish's eagerly-anticipated second album, "Happier Than Ever," is out, and fans and critics alike have really been getting their teeth into the lyrics and working out what each song on the album, like "Your Power" really means — while the 19 year old herself has revealed some of the meanings, too. 
From start to finish, there's a lot to digest throughout the album, particularly as the album explores some pretty deep subjects — like Eilish's experience of dealing with fame as a young woman — but one of the most powerful songs might be album opener, "Getting Older." Per Genius, it's a song that explores both sexual harassment and growing in the music industry, and it's one that she began to explain in an interview with the Los Angeles Times. During the same sit down, she also talked about how she didn't always find it easy to manage her mental health for a period of time after her debut, "When We All Fall Asleep, Where Do We Go?" was released, her frequent hair color changes, and her bombshell Vogue cover.
Billie Eilish's album opening song alludes to sexual harassment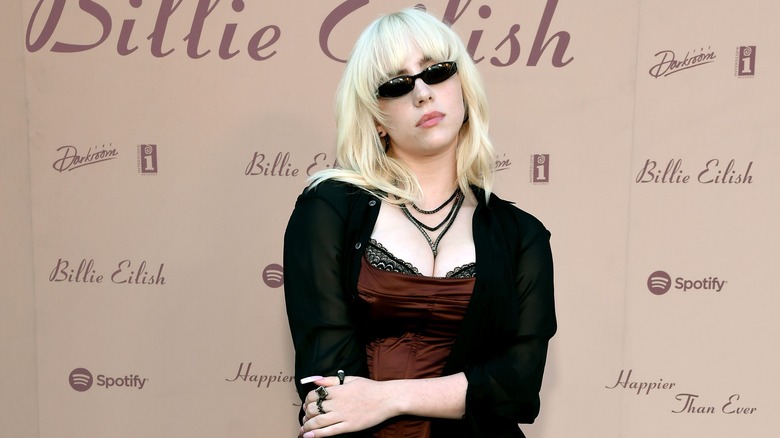 Michael Kovac/Getty Images
Everyone has been waiting for Billie Eilish to drop album number two, and the anticipated record opens with the song, "Getting Older." And after an analysis of the lyrics, it seems as though the teenaged singer is conveying an important message about her life and career. The song begins with the line, "Things I once enjoyed/Just keep me employed now," something she described as not being "like, 'Oh, boohoo, I'm sad' — it's really just a f***ing fact ... Things that I enjoy can sometimes just turn into things that feel like a burden, and it's really weird. Like, 'Oh, this is something I used to love and now it feels like a job.' It's not, like, 'Oh, I hate this now.' It's different. It's changed," (via Los Angeles Times).
Continuing to talk about "Getting Older," and in particular the closing lines of, "I've had some trauma/Did things I didn't wanna/Was too afraid to tell ya/But now I think its time," Eilish didn't talk about trauma directly, but shared that, "I have experienced some stuff that I have never spoken about ... I don't want to f***ing talk about it. I don't want to tell anyone, let alone the entire internet. It's embarrassing to go through stuff like that. It's why a lot of women and men — but especially women — don't tell anyone when they're going through it."
Eilish continued by saying that while she wants to maintain privacy when it comes to her own experiences, she is also aware of how important it is to speak out against any kind of harassment or abuse. Telling the Los Angeles Times that "it can happen to anyone," Eilish highlighted that just because she is in the spotlight, it does not make her immune to the same challenges that people face every day.