The Truth About Shonda Rhimes And Katherine Heigl's Feud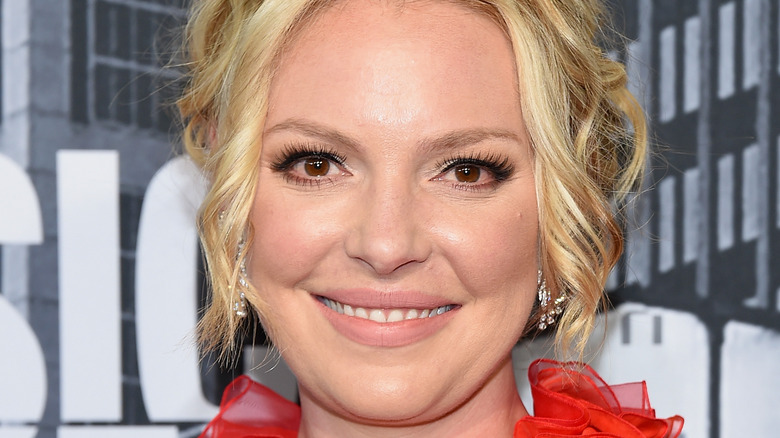 Michael Loccisano/Getty Images
Katherine Heigl was one of the biggest breakout stars of "Grey's Anatomy," the ABC medical drama that became a hit right out the gate in 2005 and is still going strong as of this writing. Heigl was one of the original cast members and went on to make movies while she was still a part of the show, including rom-coms "Knocked Up" and "27 Dresses" (via IMDb). However, her relationship with show creator Shonda Rhimes wasn't always smooth.
Heigl became beloved to fans almost immediately as Dr. Isabelle "Izzie" Stevens, one of the original crop of interns at Seattle Grace Hospital. The chemistry between Heigl and Justin Chambers' Alex Karev became legendary, as did their on-screen love story. However, Heigl chose to leave "Grey's" in 2010 and live a quieter life with her adopted daughter, Naleigh. 
But, before that, a feud with Rhimes gave her a reputation of being "difficult," according to People. Keep reading to learn all about the feud between Rhimes and Heigl.
One comment led to a problem between Katherine Heigl and Shonda Rhimes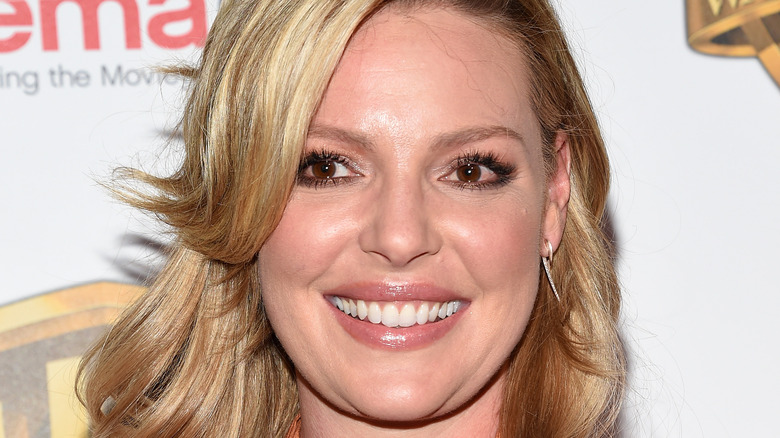 Shutterstock
In 2007, Katherine Heigl made a choice to withdraw her name for Primetime Emmy consideration for her own reasons, saying (via People) she "did not feel that I was given the material this season to warrant [a nomination]."
That reportedly put a strain on her relationship with the woman who gave her said material, showrunner Shonda Rhimes, according to Good Housekeeping. Of course, Heigl eventually did get some juicy material to play when Izzy was battling cancer — a battle she and her fellow doctors weren't sure she'd win. Still, Heigl made her "Grey's" exit — with Izzy still very much alive — after making other complaints about the show that made her a household name.
She told People years later that she regrets how she handled the situation. "I know there's a better way to deal with those things than I did," she admits. "I could have handled it with more grace."
Katherine Heigl regrets how she departed 'Grey's Anatomy'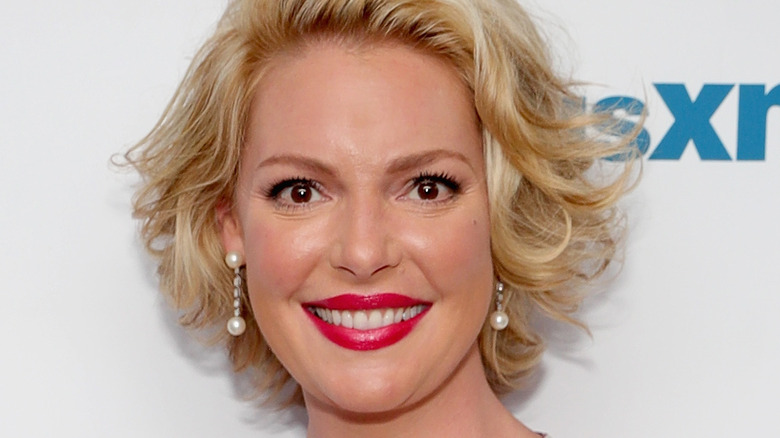 Cindy Ord/Getty Images
In 2020, Katherine Heigl returned to TV screens on Amazon Prime's "Firefly Lane," a series based on Kristen Hannah's book of the same name, as well as its sequel, "Fly Away." When the series premiered, Heigl reflected on her experience with her first major series.
"I don't actually regret leaving Grey's Anatomy — I did the right thing for me and for my family — but I do regret the heightened drama I was feeling at that time," she told People. "If I'd known anything about meditation then, or had been talking to a therapist or someone to help me through some of the fear that I was steeped in, I think I would have been more calm in how I approached what boundaries I needed to create to thrive."
As for Izzie and Alex? At the end of the 2019-2020 season, Shonda Rhimes finally gave the characters a happy ending when fans learned that Izzie was raising twins on her own and that those twins belonged to Alex. That prompted Alex to go live with her, and a voiceover from Justin Chambers told viewers that Izzie and Alex were finally living happily ever after (via ScreenRant).