The Truth About Virtual Fashion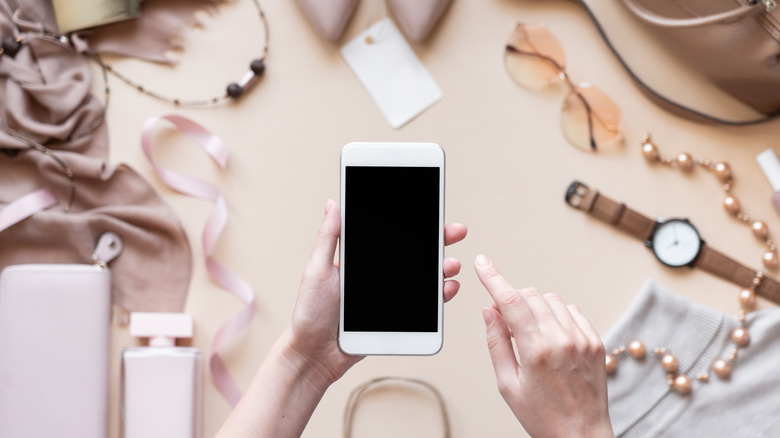 Shutterstock
Virtual fashion is the new trend. However, it goes past the online runway shows that quickly became the norm during the pandemic. Instead of streaming content that was physically created — including shows, interviews, and the clothes themselves — virtual fashion originates in the digital space.
Unlike physical clothing, virtual fashion is marketed for online-only wear, for use on avatars and virtual platforms (via Scandinavian Mind). Instead of simply showing physical clothes online, virtual fashion creates online-only pieces for customers. The industry as a whole has already been shifting toward a more online presence. With e-commerce dominating sales and facilitating the shopping process for the customer alongside Zoom window shopping, the fashion audience has increasingly become digital (via Vogue).
Whether it's digital-only pieces and collections, or becoming a digital-only brand, virtual fashion has emerged as not only an alternative, but as its own place for creative expression.
Virtual fashion has a focus on sustainability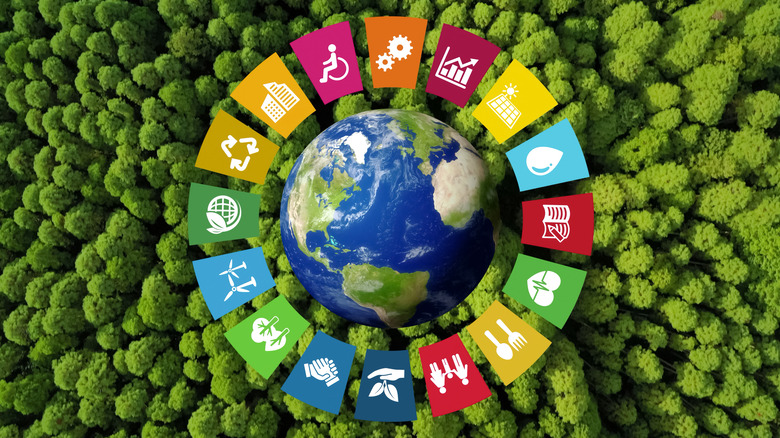 Shutterstock
Virtual fashion has also addressed some of the biggest sustainability concerns within the current fashion industry: massive production and waste. Perhaps the most known brand in the space is The Fabricant, who made headlines in 2019 after selling a $9,500 "diaphanous" virtual dress to Quantstamp CEO Richard Ma (via Now Fashion). At the intersection of technology and fashion, the Amsterdam-based digital fashion house has largely focused on making the fashion industry more sustainable, per its website.
After producing an entire 2020 collection purely with 3D technology, Abdul Abasi of Abasi Rosborough realized the power of creating online. Not only did the process reduce waste, but was overall more time-efficient. "Every day we read the headlines about global warming, pollution of the fashion industry, how big retailers are failing," Greg Rosborough, Abasi's co-founder, told Now Fashion. "We want to be part of the solution."
Norwegian brand Carling used their latest digital-only collection to call attention to the pollution created during the fashion production process, donating all revenue from the collection to WaterAid (via Scandinavian Mind). Huge amounts of water are used in the clothes-production process, and is one of the main areas of concern for sustainability activists.
Is virtual fashion the future?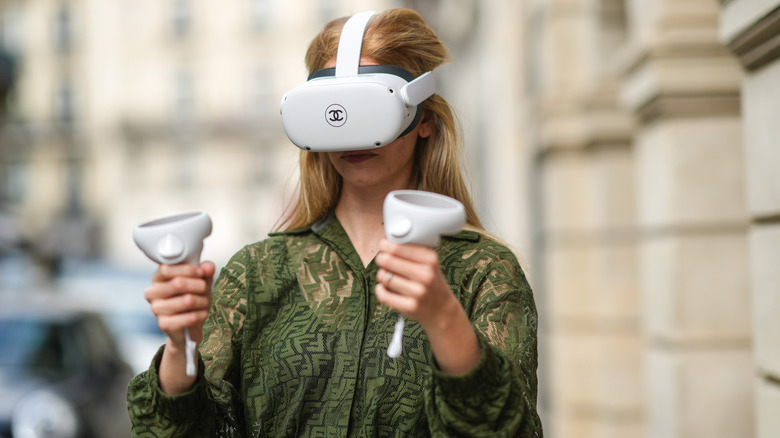 Edward Berthelot/Getty Images
While virtual fashion may seem like something completely new, gaming spheres and companies like Fortnight and World of Warcraft have been selling digital "skins" for gamers for years. Popular app Covet Fashion allowed users to dress virtual mannequins for challenges -– the more challenges you won, the more money you'd have to add new pieces to your virtual closet.
But this new wave of virtual fashion goes beyond games and apps, and is now entering the luxury fashion space. Names like Dior, RIMOWA, and H&M have also started collaborating with digital-only brands (via Now Fashion). Digital fashion influencers are also appearing on social media pages. @lilMiquela, a digital simulation and Instagram influencer, has rocked the hottest fashion looks online (via Vogue).
Indeed, virtual fashion has even opened the door for crypto fashion. With an increased interest in digital-only looks, brands have taken fashion into the blockchain. As fashion weeks around the world went digital this year, Crypto Fashion Week took the digital runway to the next level in February, showcasing pieces from established names in virtual fashion, including DressX and The Fabricant (via Gotham Mag). The event also included talks by leading names in the intersection of fashion and technology, and hopes to reach a larger audience in the coming years.