Sarah Levy Updates Fans About A Possible Schitt's Creek Movie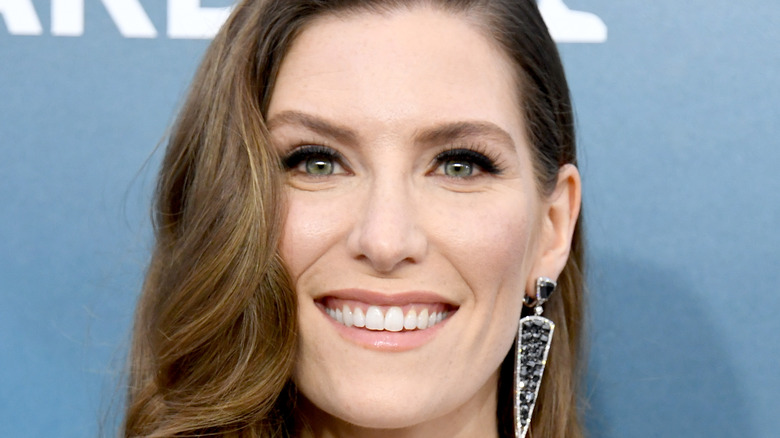 Jon Kopaloff/Getty Images
There's no doubt about it, fans are obsessed with "Schitt's Creek." The show, which followed the lives of the Rose family, quickly became a hit. The series gained an even bigger following after it began streaming on Netflix. The series ran for six seasons before creator and star Dan Levy decided it was time to pull the plug. "I at no point wanted to compromise on quality or storytelling. It just didn't feel like it was worth the risk to take it any further," Levy told Variety of his decision to end the show.
Levy later echoed the sentiment during an interview on the popular YouTube channel, "First We Feast." Levy admitted that he never wanted "Schitt's Creek" to get stale and overstay its welcome. "I understand how quickly the legacy of a show can be tarnished by overextending itself. For me, it was so important that people walk away at the end of our show loving it as much as they did when they started," Levy said.
However, fans have been very outspoken about wanting a revival of the characters either on television or in movie form. Actress Annie Murphy hinted at the future of her character, and in June 2021, Levy revealed that he's not opposed to reviving the beloved characters. "We had such a great time making the show and I think if the idea is right, I would love to explore what a movie could look like, but I don't have that idea yet," Levy told Town & Country. "I'm still searching for it," he added.
Dan Levy is staying quiet about a Schitt's Creek movie for now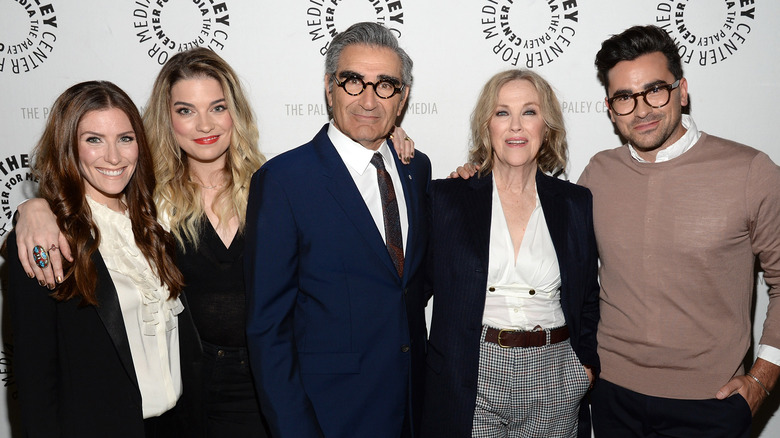 Michael Kovac/Getty Images
Dan Levy's sister, Sarah Levy, offered up a brand new update on a possible "Schitt's Creek" movie in late July 2021. Sarah, who played the role of Twyla — the lovable and quirky town waitress on the series — said that she would absolutely love to reunite with her former co-stars to bring the television series back. However, her brother is staying quiet on the topic, even with her. 
"I don't even doubt. I wouldn't put it past him for a second. I have all the hope in the world that there will be a movie," Sarah told Us Weekly. "I think we'd all just drop every project we were on just to get a chance to work together again. We just love each other so much and have kind of experienced this just incredible experience over the past six years together, seeing how the show has really taken off and affected so many people around the world. And I think through that, we're all kind of tied together forever in a way, but we would in a heartbeat do it," the actress added.
While Sarah said she believes the cast will eventually revive their characters, she has no idea if Dan even has an idea for a possible movie. "Daniel won't give anything away ever, you know, he's extremely busy right now," Sarah admitted of her brother. "But I'd be surprised if it didn't happen one day down the road," she teased. For now, it seems that fans will have to get their "Schitt's Creek" fix by watching reruns on Netflix.