Blake Shelton Shares How He Really Feels About Being Married To Gwen Stefani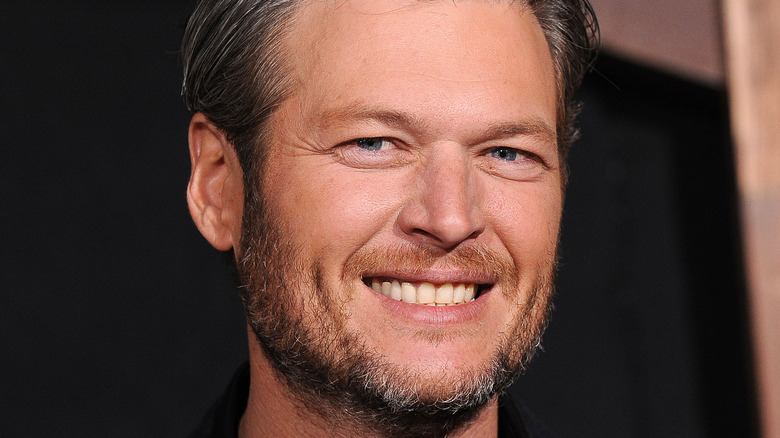 Shutterstock
Blake Shelton and Gwen Stefani got married in early July 2021, after years of being one of Hollywood's cutest couples. The pair, who crossed paths on the set of "The Voice," tied the knot in a chapel that Shelton had built on his property in Oklahoma specifically to marry Stefani. The happy couple celebrated with a very small number of their closest friends and family members, per Page Six. After the wedding, Stefani admitted that her special day was more than she could have ever asked for. "It was beyond what I thought it was going to be," she said during an appearance on the "Tell Me About It" podcast (via Today), adding that her wedding to Shelton was "one of the greatest moments" of her life.
Stefani went on to gush over her new husband, revealing he's just as down-to-earth as he appears. "He is the same guy that you see no matter who he's with, what he's doing. I look at him sleeping and he's the same guy," she said. "He's just a good guy. He's very real and consistent and genuine and that, I think, is what is so attractive and why people love him so much," Stefani added.
Now, Shelton is also gushing over Stefani. During an interview, the country music singer revealed what it's really like to be married to the singer.
Blake Shelton is so proud to be Gwen Stefani's husband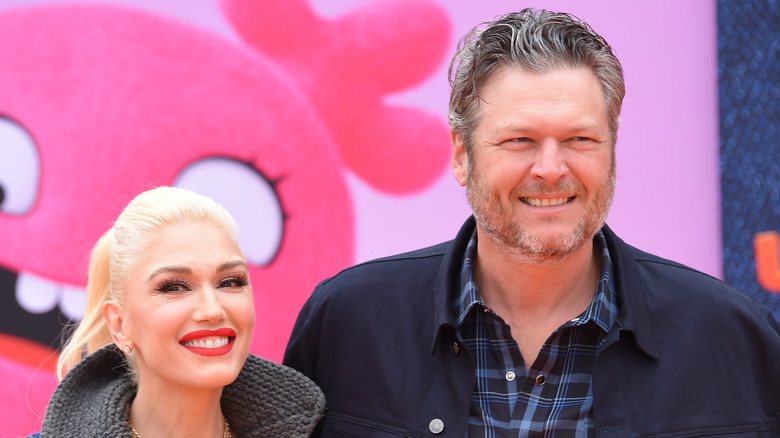 Shutterstock
According to Pop Culture, Blake Shelton opened up about his marriage to Gwen Stefani during a new interview with SiriusXM's Storme Warren in late July 2021. Shelton revealed that he's happy and proud to call Stefani his wife. "You're not keeping it private when you get married to somebody," he said. "You're announcing to the world, 'Hey, this is my wife, just so everybody knows.' That's why we wear these rings. This is, we're together now," the "Austin" singer stated.
Shelton went on to reveal that he plans to release the sweet song he wrote for Stefani as apart of his wedding vows so that the world will know exactly how he feels about his new bride. "I want people to hear and know," he said, adding that he's "proud to be married to Gwen and so proud of that song."
Since their wedding on July 3, 2021, Stefani and Shelton have both been working. However, the country crooner said that the pair are still planning to take a proper honeymoon. "We still are probably going to [go on a honeymoon]," Shelton said. "We did have some time after the wedding, just she and I, but you know, we just wanted something calm for a minute and not to run off and then go do something else," he admitted. Meanwhile, fans are totally loving seeing the duo in their married life, and can't wait to see what the future holds for them going forward.