Chrissy Teigen's Complaints About Cancel Culture Have Twitter Seeing Red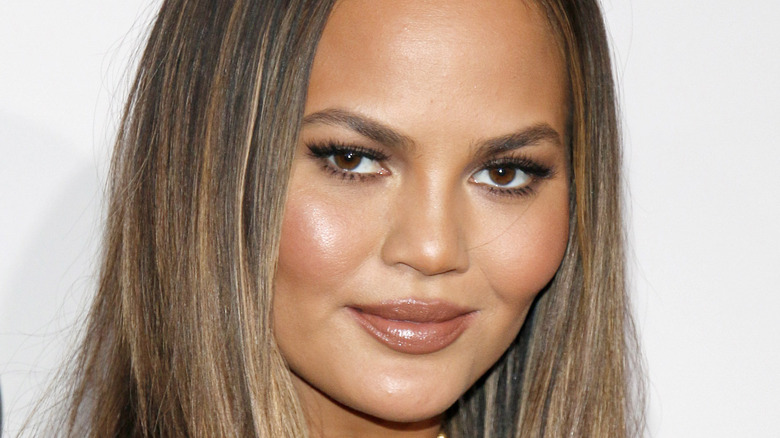 Shutterstock
Chrissy Teigen is speaking out after the internet canceled her following a bullying scandal earlier this year. The drama started after model Courtney Stodden accused Teigen of being a bully and revealed that the "Lip Sync Battle" star had previously sent them hurtful and mean messages on social media, per ET. Teigen ultimately apologized to Stodden, but many fans were appalled by the nature of her former messages. Teigen stepped back from social media, as well as work obligations following the scandal. Now, Teigen is opening up about what it's really like to be a part of what she's deemed the "cancel club."
"Iiiii don't really know what to say here...just feels so weird to pretend nothing happened in this online world but feel like utter s**t in real life," Teigen posted on Instagram, along with a snapshot of her legs clad in a pair of distressed jeans. "Going outside sucks and doesn't feel right, being at home alone with my mind makes my depressed head race. But I do know that however I'm handling this now isn't the right answer," she continued. "I feel lost and need to find my place again, I need to snap out of this, I desperately wanna communicate with you guys instead of pretending everything is okay. I'm not used to any other way!"
Of course, Teigen's candid confession about her bullying scandal garnered a lot of attention from fans, and many of them weren't buying her statement.
Chrissy Teigen joked about cancel culture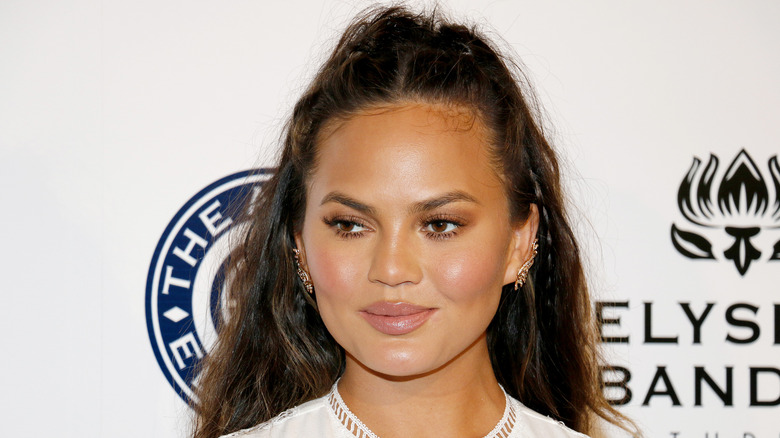 Shutterstock
In her Instagram statement, Chrissy Teigen went on to say, "Cancel club is a fascinating thing and I have learned a whollllle lot. Only a few understand it and it's impossible to know til you're in it. And it's hard to talk about it in that sense because obviously you sound whiney when you've clearly done something wrong. It just sucks. There is no winning. But there never is here anyhow. All I know is I love you guys, I miss you guys, and I just needed an honest moment with you because I'm just...tired of being sick with myself all day. I don't even know if it's good to say any of this because it's gonna get brutally picked apart but I dunno. I can't do this silent s**t anymore" 
Teigen even closed her message with a joke, revealing she needed "a cancel club reunion: so that she could get out of the house. 
Now, fans are speaking out about Teigen's controversial comments. "She was the queen of cancel culture, she's just getting a taste of her own medicine," one person tweeted. "What she did was pretty terrible. Karma finally caught up with her," another wrote. "She was all about it until the tables were turned and she was the one getting canceled! Cry me a river sweetheart!!" a third person commented. It appears not everyone online is ready to forgive Teigen for her past mistakes.