Why Harry And Meghan May Not Be Happy With A New Edition Of Finding Freedom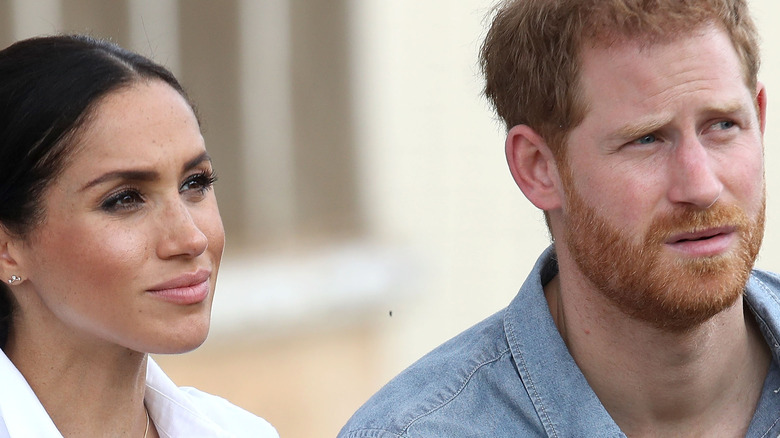 Chris Jackson/Getty Images
Prince Harry and Meghan Markle's biography "Finding Freedom" is getting an update. According to the Daily Mail, authors Omid Scobie and Carolyn Durand released the book in August 2020. The novel goes into detail about the Duke and Duchess of Sussex's time together in the royal family, which they've revealed was turbulent (via USA Today). The biography offered insight into the couple's relationship, as well as Harry's rift with his older brother, Prince William. The book also touched on Meghan's troubled relationship with her father, Thomas Markle, and quickly became a bestseller as fans devoured the juicy information.
Of course, since the book's release, there has been quite a bit going on in Meghan and Harry's lives. The pair have been speaking out more and more in criticism of the royal lifestyle, as well as the mental health struggles that they have endured. In addition, their rift with the royals seems to have grown. They've also welcomed a second child, daughter Lilibet Diana, and most recently, Meghan's father has threatened legal action in hopes of being granted visitation with his grandchildren. All of these things appear to warrant an update to "Finding Freedom," but Meghan and Harry may not be happy with the changes to the book.
Meghan and Harry should focus on the future, says royal expert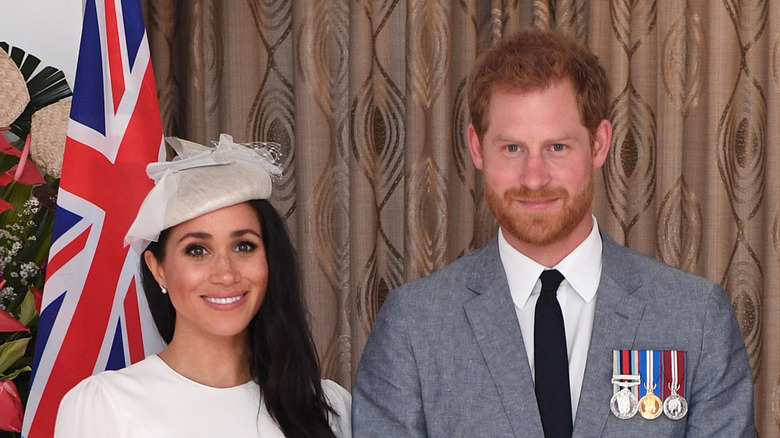 Pool/Getty Images
According to 9Honey, "Finding Freedom" author Omid Scobie has denied that there will be any new chapters added to the book. However, reps for publisher HarperCollins confirm that there will be a "new epilogue" added to the biography. The epilogue could include topics such as Prince Philip's death, Meghan's previous miscarriage, and the couple's bombshell interview with Oprah Winfrey. However, all of the media attention surrounding Prince Harry and Meghan Markle at this time could end up causing even more backlash for the couple, says royal expert Victoria Arbiter. Instead, Arbiter says she hopes the pair will focus on the present and future instead of continuing to dig up the past.
"The Sussexes are perfectly entitled to share 'their truth' however they see fit — be it book, interview, documentary or op-ed — but considering how often we've had to hear it, I'm inclined to think that rather than looking back at a past they cannot change, they'd be far better off looking ahead to the bountiful future awaiting their embrace. Happily married, financially secure and comfortably settled in their spectacular new home, they have two beautiful children, their dogs, chickens and, most important of all, their health," Arbiter said. "With myriad opportunities beating down their door, perhaps it's time to embody the change they wish to see instead of allowing all and sundry to profit off their pain," she added.
The updated edition of "Finding Freedom" is set to be released on August 31, per the Daily Mail.