The Most Popular Classic Sneakers Revealed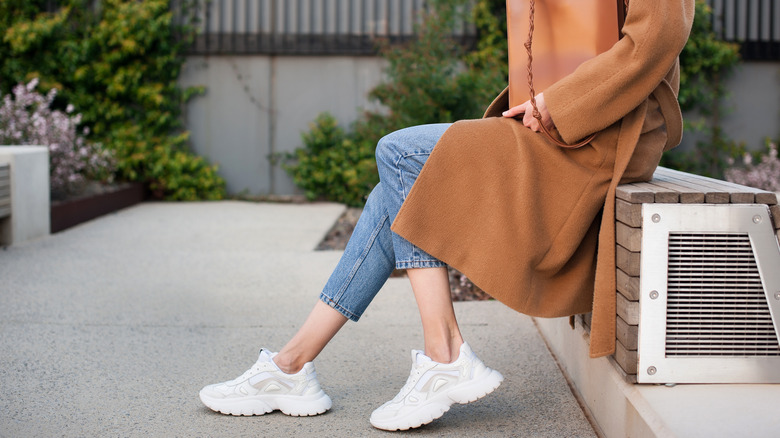 Shutterstock
When it comes to shoes in your closet and wardrobe versatility, sneakers are a must. Not only are they easy to style with any outfit, but they're often the most comfortable choice of footwear. There are dozens of brands to choose from, the majority of which are rooted in sports performance rather than style. But over the past few decades, the likes of Nike, Rebook, Adidas, and Converse have turned sneakers into captivating styles and consequently a must-have for fashion lovers, too.
The only problem? Price, as the cost of sneakers in recent years has increased significantly due to hype and design. "When I was growing up in the '90s, it was really fueled by your favorite players and the performance of the shoe," ESPN NBA feature writer Nick DePaula told Insider. "And now it's totally shifted and become about the visibility and the status — more of how to wear them."
Nostalgia has become a major selling point as well, with dozens of classic sneakers reappearing on store shelves thanks to their attractive (and timeless) designs. So it comes as no surprise that this sneaker is a must-have for 2021.
Nike continues to be on top of the sneaker game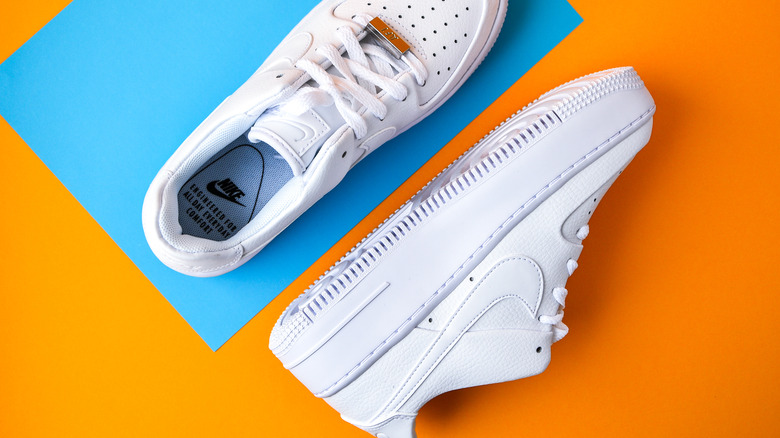 Shutterstock
According to Editorialist, Nike's "Air Force 1" continues to be the one shoe most sneaker-lovers gravitate toward. Debuting in 1982 (via Nike), the shoe gained popularity after it became the sneaker of choice by high-profile NBA players.
Initially designed as a high-top, Nike introduced the "Air Force 1 Low" a year later, which has gone on to become "one of the bestselling shoes of all time" (via Complex). And thanks to countless high-profile collaborations, the Air Force 1 has developed "a covetable level of prestige," which has "helped spread its gospel to new generations."
With dozens of variations to choose from, the Editorialist suggests the "Air Force 1 Sage Low" ($100 as of this writing, via Nordstrom) as the go-to choice for a more "feminine update on the sneaker." With a "slimmer silhouette than the original," it is the perfect addition to a range of styles, but especially for monochromatic outfits, the outlet notes.
And if you're not a huge fan of the Air Force 1, the Editorialist points out that other sneakers like Adidas Originals' "Stan Smiths" (via Adidas), Rebook's "Club C 85" (via Rebook), and Converse's "Chuck Taylor All Stars" (via Converse) are fantastic alternatives as well.