The Truth About Michelle Obama's Father, Fraser Robinson III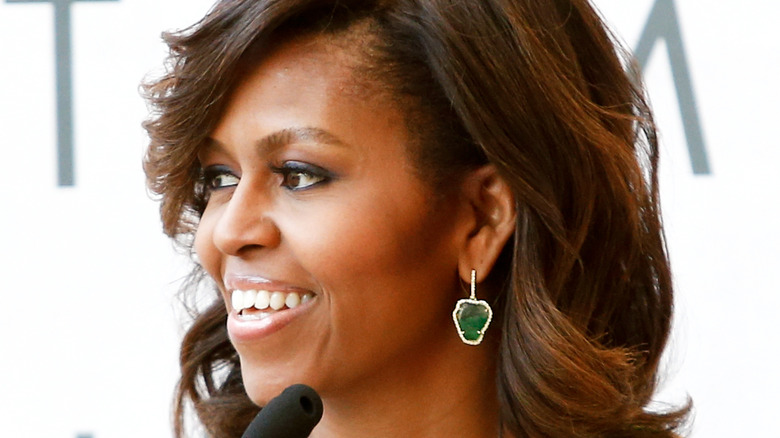 Shutterstock
Former First Lady Michelle Obama famously moved her mother, Marian Robinson, into the White House in 2009 after her husband, former President Barack Obama, was elected president. Her mother was worried her granddaughters, Sasha and Malia, wouldn't live a normal life in Washington, DC, so she moved in to provide them with more balance. In 2018, Obama told CBS News of how her mother taught her girls to do laundry during their time as America's first family. However, we rarely hear about her father, Fraser Robinson III, who died in 1991 from multiple sclerosis (via Express).
Michelle Robinson was born on January 17, 1964, in Chicago, IL to Marian, a secretary-turned-stay-at-home-mom, and Fraser, a city worker who also doubled as a Democratic precinct captain, according to Biography. She had one younger brother and grew up in a close-knit family, but she lost her father the year before she wed the man who would become the nation's first African-American president. Her brother Craig was the one who had to walk her down the aisle (via Oprah Daily).
Michelle opens up about her father in her memoir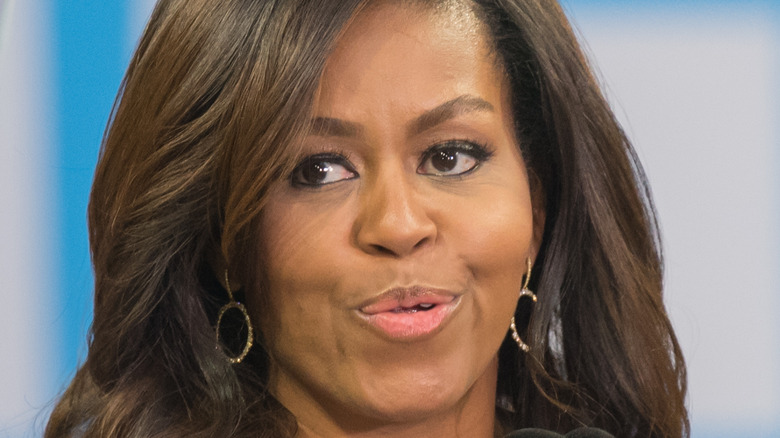 Shutterstock
Michelle Obama was able to introduce her father, Fraser Robinson III, to her future husband, as they began dating in 1989 when he was still with her. In 2018, Michelle Obama published her memoir, "Becoming," and wrote that he didn't think her new relationship would last because none of her others had. She also spoke of what it felt like when she lost her dad.
"It hurts to live after someone has died. It just does," she wrote. "It can hurt to walk down a hallway or open the fridge. It hurts to put on a pair of socks, to brush your teeth...You look at something you'd otherwise find beautiful – a purple sky at sunset or a playground full of kids – and it only somehow deepens the loss. Grief is so lonely this way." (via Express)
Obama also told the graduating class of Chicago's King College Prep High School about her father when she gave their commencement address in 2015.
"As for my Dad, he worked as a pump operator at the city water plant," she said. "And even after he was diagnosed with MS in his thirties, and it became harder for him to walk and get dressed, he still managed to pull himself out of bed every morning...I watched my father struggle on crutches to slowly make his way across our apartment, out the door to work, without complaint or self-pity or regret." (via TIME)
Michelle shares a photo of her dad for Father's Day
In 2021, Michelle Obama honored both the father of her children and her own father via Instagram to celebrate the day when dads are honored the most, Father's Day. In one post, she paid tribute to the former president, saying: "Our daughters couldn't have asked for a better role model," she wrote. "We're so lucky to have you in our lives."
When it came time to honor the man who raised her, she shared a rare family photo of herself with her mother and father two days prior to the holiday, writing:
"It's almost #FathersDay, so I'm thinking a lot about my dad: his baritone voice, his laugh that filled up the room, the way he always knew how to set the right mood by spinning up the perfect record. My father gave great advice, taught me the value of hard work, encouraged me to ask questions, and always gave me the space to do so. I always thought he was so cool—just look at this photo."