Why Joe Gorga Fell Asleep On His Second Date With Melissa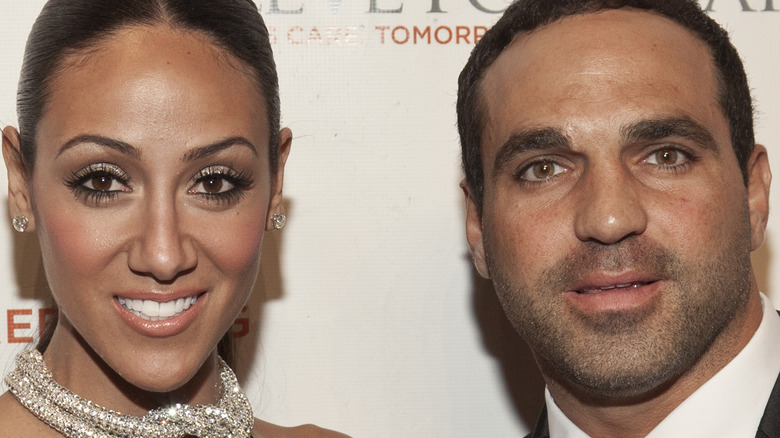 Shutterstock
Joe and Melissa Gorga from "Real Housewives of New Jersey" have been married for 16 years (via Page Six). The couple has endured their ups and downs — with TV cameras rolling. It seems things are looking up for the Garden State duo after hitting what the Envy boutique owner called a "rough" period.
Meanwhile, fans may wonder how the lasting lovers first met. According to Bustle, the Gorgas first laid eyes on one another during spring break in Cancun, Mexico. The dad of three told his friends, "​​That's the girl I'm going to marry." The couple later crossed paths at a beach club in New Jersey, and never looked back.
Except, Joe has made a new revelation that may seem shocking in light of how into his future wife he seemed to be upon seeing her. Melissa recently shared that Joe actually fell asleep on their second date (via Page Six). But don't worry — there was a good reason for his drowsiness. Kind of.
Joe Gorga had a somewhat-reasonable explanation for falling asleep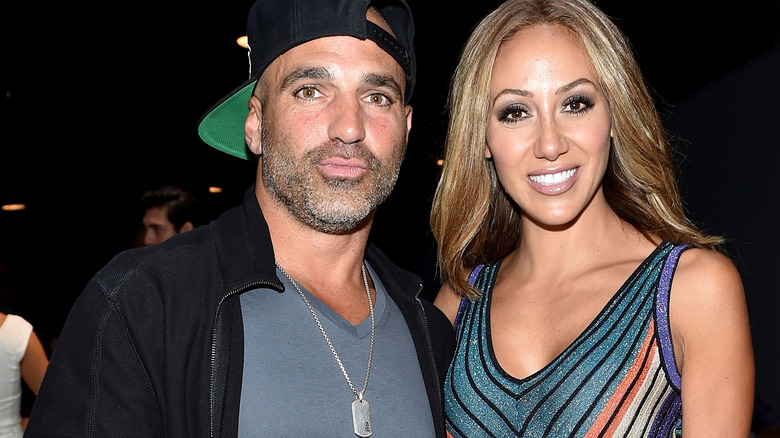 Mike Coppola/Getty Images
As the reality star told Us Weekly, her worst date with the man who would father her children was their second time going out.
"I was like, 'Am I boring you? Or are you on drugs?' Like, did I meet somebody who does drugs?" Melissa implored Joe when he fell asleep while they were out to dinner. She added, "You're closing your eyes! I am not used to boring people. What is happening here? And he literally just nodded out while I was talking to him on my second date."
Teresa Giudice's brother went on to explain his rude date behavior by saying, "No, I got up at 5:30 this morning. I'm exhausted." His soon-to-be wife recounted her reaction, telling Us, "I was like, 'Wow. I've never seen anyone nod out on me before. That's a first.'"
The "RHONJ" star noted her husband still works crazy hours, and that she was willing to give him another chance. It's a good thing she did — because the couple is still going strong after three kids and becoming famous.