This Beyoncé Music Video Was Just Named Best Of All Time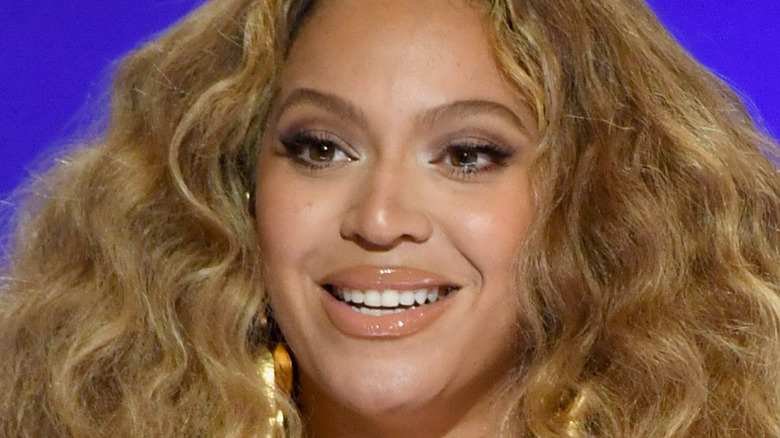 Kevin Winter/Getty Images
For Beyoncé Knowles-Carter, winning awards is something she just does. As one of the most celebrated artists of our time, the singer, songwriter, producer, director, and actress has enjoyed a multitude of awards and has accomplished more than most of us will ever dream. 
And now, Beyoncé can add yet another award and title to the stack of accolades. According to Page Six, Rolling Stone has named her video for "Formation" as the best music video of all time. The outlet notes that "Formation" beat out several other videos for the honor, including Michael Jackson's "Billie Jean," Prince's "Kiss," and Lady Gaga's "Bad Romance."
Beloved director Melina Matsoukas told the New Yorker in 2017 that the video for "Formation" was about much more than having great visuals for an incredible song. "She wanted to show the historical impact of slavery on Black love, and what it has done to the Black family. And Black men and women — how we're almost socialized not to be together."
Formation is a celebration of Blackness and the resilience of Black people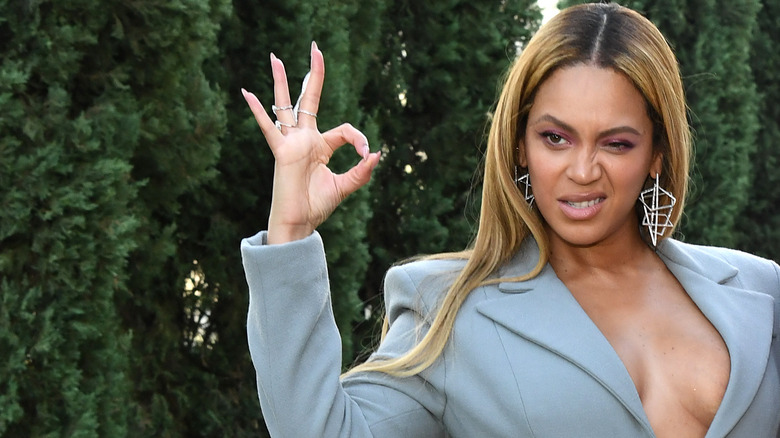 Kevin Mazur/Getty Images
Melina Matsoukas also explained that each music video she works on is special, and "Formation" was certainly no exception. Shes she told The New Yorker, "I treat each video like a thesis project. I wanted to show — this is Black people." Matsoukas added, "We triumph, we suffer, we're drowning, we're being beaten, we're dancing, we're eating, and we're still here."
So she put together her idea for the video and sent it to Beyoncé, who immediately loved it. The pair only had two days to film the entire video, as the singer was in near-constant rehearsals for her performance at the 2017 Super Bowl. 
Matsoukas says the scene where Beyoncé is performing on top of a police car as it sinks was an especially important part of the experience. "I wanted it to be a police car to show that they hadn't really shown up for us. And that we were still here on top, and that she was one with the people who had suffered."
How parts of the 'Formation' video were filmed
While the music video for "Formation" references the city of New Orleans, the infamous cop car scene was actually filmed on a sound stage in Pasadena, California. In the New Yorker, it's noted that this section of the video was filmed in an artificial lake in front of a blue screen that was made to look like New Orleans. The team used a crane to slowly lower the car and Beyoncé into the water, and director Melina Matsoukas filmed from a speedboat. 
The actual filming process was a little complicated as well, as everyone was worried about the singer's health. Matsoukas says, "Everyone was scared because the water was cold. And Miss. Tina is calling me, like, 'You're going to give her pneumonia, and she has to perform at the Super Bowl.'" Of course, Beyoncé's mom Tina Knowles, aka Miss. Tina, does not play when it comes to her child. But as expected, Beyoncé never complained. 
The video was both immediately celebrated and derided. Documentary filmmaker Shantrelle Lewis asked, "Are we in need of mainstream Blackness so badly that we'll mistake its exploitation for validation?" but fans and critics alike responded in an overwhelmingly positive way.
As for Matsoukas, she's just happy to have been part of it all. Per the New Yorker, she explained, "I didn't know the video was going to incite all those conversations. But I was very pleased it did."