McKayla Maroney Reveals Terrifying New Details About Her Injuries During The 2012 Olympics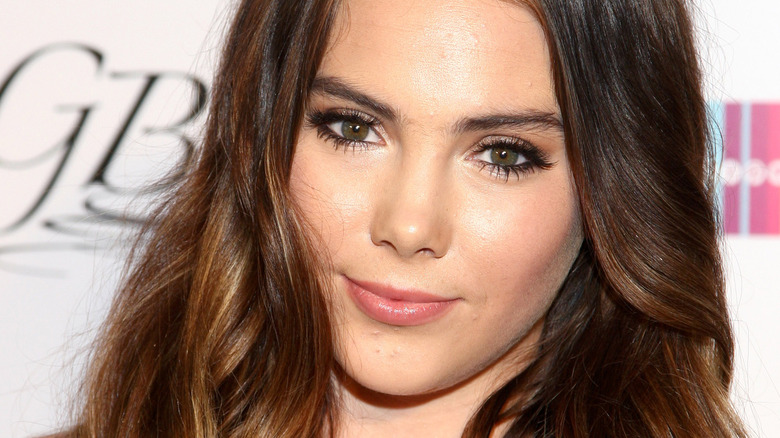 Tommaso Boddi/Getty Images
The hits keep coming for USA Gymnastics. Between the sexual abuse scandal that rocked the sport and Simone Biles' decision to step back from competition at the 2020 games, many have called the ethics of the sport into question. Recently, McKayla Maroney, a gymnast on the American Team in 2012 took to Instagram to share more about how the athletes are treated behind the scenes.
According to Insider, the 25-year-old silver medalist shared her experience on the same night as the 2020 Olympic vault finals for the all-around competition. "If you want to hear the behind the scenes of what ACTUALLY goes down during the Olympic Gymnastics event finals (specifically vault finals) please go watch my Instagram story (link in bio) I think a lot of people don't understand how terrible it's set up for the athletes," she wrote on Twitter.
In the videos, Maroney chronicled the abuse that many athletes faced from Dr. Larry Nassar — who is now serving a 175-year prison sentence. She explained that she had a broken foot during the 2012 games and Nassar hid the news from her coaches to ensure that she competed. The outlet reports that Nassar was found guilty of sexual assault of minors and child pornography in 2018 and Maroney was one of his victims, along with Simone Biles. 
McKayla Maroney said she relates to Britney Spears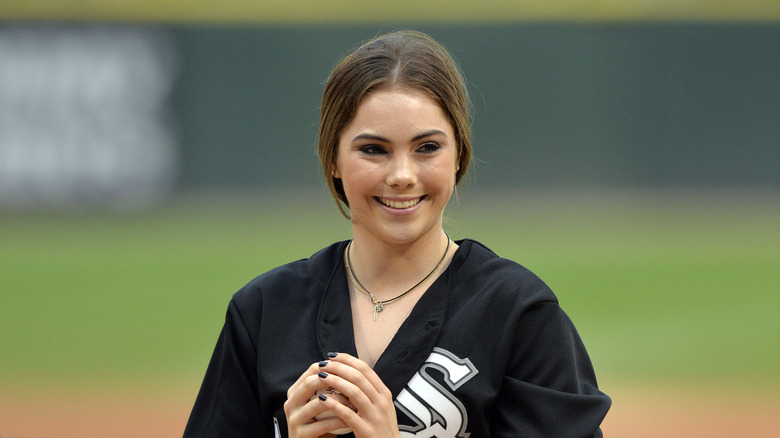 Brian D. Kersey/Getty Images
Maroney shared her side of the story after she shot to fame with an infamous look of discontent during the 2012 Olympic Games. She retired from gymnastics in 2016, but her story with the sport was far from over. After she revealed that she was one of Nassar's victims, her life changed. "I hated the depressing tone my life took on, and how the media portrayed me," the gymnast shared on Instagram. "I never wanted to be seen as a victim, I just wanted Larry Nassar in jail, and the people who enabled the abuse to be held accountable" (via E! Online).
She then compared her experience to Britney Spears' recent fight for her freedom from her conservatorship. The California-native wrote, "Just like Britney, I also had to 'fake it till you make it' to survive my 2012 Olympics. I was just trying to accomplish my dream, but I had abuse coming at me from many angles that I didn't understand how to process at 15. I had to suppress it, and I had to minimize it, just to get through the day." 
She then took aim at the media that enables the abuse of women in the public eye, writing, "To this day media bullies celebrities, and athletes with dramatic click bait stories and false reports, for their benefit."
With so much press surrounding their treatment, female gymnasts have shed light on countless issues over the last decade. Now that Nassar is serving his sentence, hopefully it spells the end of abuse in USA Gymnastics.