Why Matt Damon's Recent Confession About Using A Gay Slur Has Fans Seeing Red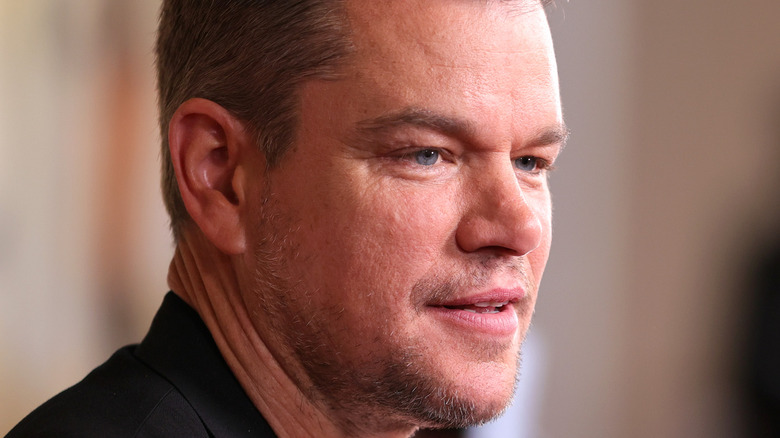 Theo Wargo/Getty Images
Matt Damon is one of Hollywood's most popular leading men as he has starred in hit films including "Good Will Hunting," "School Ties," "Saving Private Ryan," and many other fan-favorites (via IMDb). While Damon is mostly known for his acting chops, he also has two other big roles in his life as a husband and a father. Damon married his longtime love, Luciana Barroso, in 2005 and instantly became a step-father to Barroso's daughter, Alexia, whom she shares with her ex-husband Arbello Barroso. Damon later adopted Alexia and then the couple went on to welcome three more girls" Isabella, Gia, and Stella, with his wife, per Closer.
Back in 2012, Damon joked about being "surrounded" by women. "But it's great ... you never know which way life's going to take you," he explained to "The Today Show" of his female-dominated family. "I'm learning so much, not the least of which is how much smarter girls are. I operated under the assumption that us guys had a chance, but I realized when I was completely wrapped around [Stella's] finger, and she knew it. If they can do that to us [at a young age], when they're fully grown, we really don't stand a chance."
And Damon recently revealed just how much his daughters have taught him, including why he should be careful about the words he uses.
Fans call out Damon over controversial comments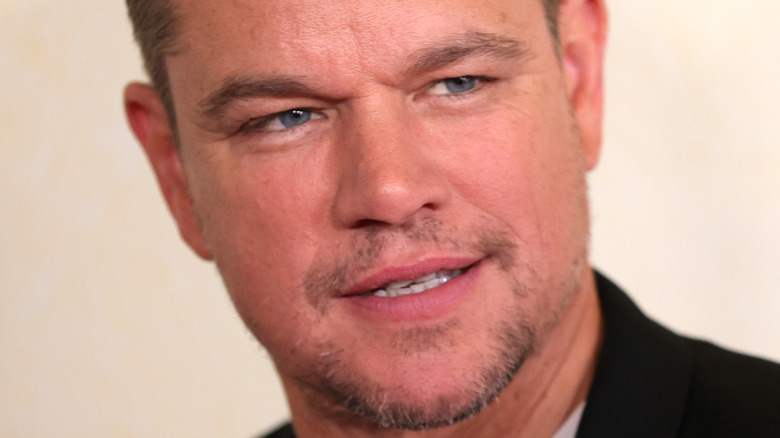 Theo Wargo/Getty Images
According to The Mary Sue, on August 1, Matt Damon spoke with The Sunday Times about his career and his personal life. "The Martian" star opened up about his family life and one very important lesson that his daughter taught him only months ago. Damon says that he upset his daughter when he used an offensive gay slur at the dinner table. 
"The word that my daughter calls the 'f-slur for a homosexual' was commonly used when I was a kid, with a different application. I made a joke, months ago, and got a treatise from my daughter. She left the table," the actor admitted. "I said, 'Come on, that's a joke! I say it in the movie 'Stuck on You!' She went to her room and wrote a very long, beautiful treatise on how that word is dangerous. I said, 'I retire the f-slur!' I understood."
However, fans weren't quick to praise Damon's newfound understanding of the slur (via HuffPost). "So not only did this 50-year-old man need to be taught this, but he had to be taught by his daughter because, apparently, he was walking around saying it in front of her enough that she had to stop him. Trash," one Twitter user wrote. "I'm around the same age as Damon + I've known this word was a slur since my teens. Pretty incredible amount of privilege to *just* realize it now," another person tweeted.
It appears that Damon's recent confession has fans shocked, and the actor is now dealing with the backlash from the interview.