Here's What Zoey 101 Star Matthew Underwood Looks Like Today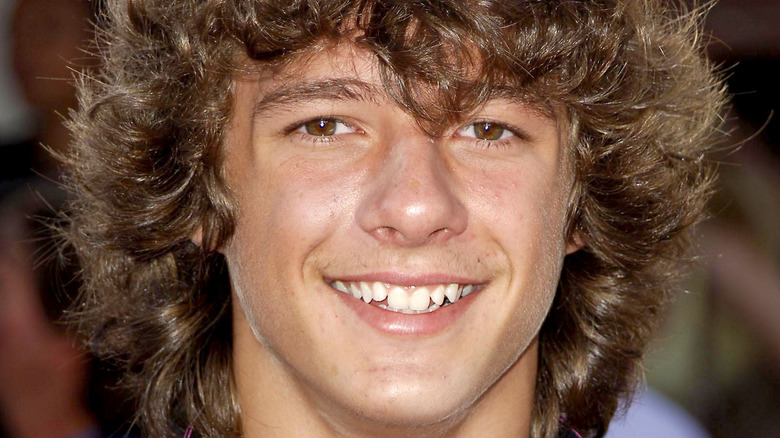 Shutterstock
"Zoey 101" launched the career of one Jamie Lynn Spears, younger sister of pop icon Britney Spears, but it's worth remembering that the beloved teen show was actually an ensemble piece. Without her core group of eccentric pals, Zoey would've just been hanging out in room 101 all by herself. Although her female roommates were obviously Zoey's closest buddies, her guy friends were just as important when it came to navigating life at Pacific Coast Academy. (Side note: We still want to attend that glorious school, even now.)
The lovable trio made up of Chase, Logan, and Michael were the male parallels to Zoey's gaggle of gals, although Chase stood out among the rest because he held a candle for her the entire time. Michael, on the other hand, was a loyal friend and Chase's right-hand man. When it came to Logan, PCA's resident ladies' man, on the surface there didn't seem to be much there. In fact, as Buzzfeed details, Logan was somewhat problematic as a character. However, he grew over the course of the show. Actor Matthew Underwood, meanwhile, has done likewise. 
Zoey 101 left a huge impression on Matthew Underwood
As IMDb details, "Zoey 101" was a huge break for many members of its young cast. But Matthew Underwood, in particular, had just a handful of small roles on his slate before landing the part of Logan. In subsequent years, he appeared in a variety of shorts and TV movies. Underwood also directed his former colleague, Jamie Lynn Spears, in her music video for her single "How Could I Want More?" back in 2013, suggesting his interests may lie behind the camera going forward. The former child star has also directed several shorts over the years. Per his Instagram bio, he describes himself first and foremost as a "filmmaker." 
Elsewhere, Underwood poked fun at his most famous character in a funny video that shows him chasing chickens around in a demonstration of how bad he is at picking up women compared to Logan (via Instagram). Underwood also told J-14 that he still regularly chats with Sean Flynn, who played Chase on the hit show, and Paul Butcher, who played Dustin. The "Zoey 101" cast reunited in July 2020 for a funny skit on sketch show "All That," as ET reported at the time, and just a few months later, the trio took a sweet snap that Underwood posted to his Instagram. The spirit of "Zoey 101" lives on, but Underwood is looking to the future.