Here's What Jamie Lynn Spears Looks Like Today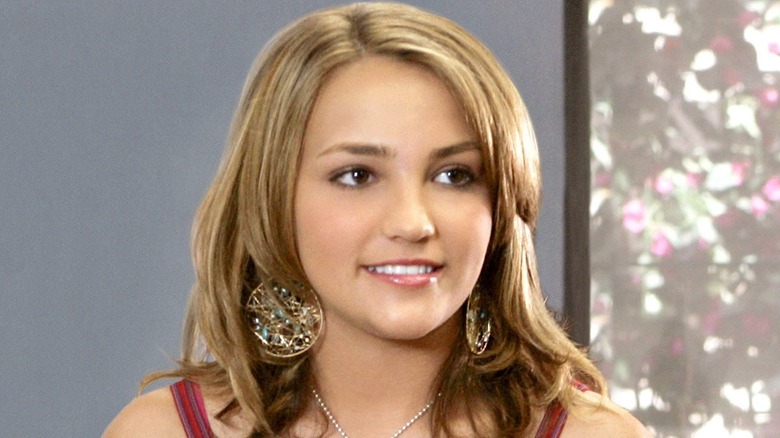 Nickelodeon
Growing up as the younger sister of one of the biggest pop stars in the world couldn't have been easy. But, luckily for Jamie Lynn Spears, she had the opportunity to front her own hit Nickelodeon show, thereby paving a way for a career on her own merits. "Zoey 101" ran for four successful seasons, from 2005 to 2008, as per IMDb, but, prior to that, she was actually part of the cast of "All That," while Spears' first credited on-screen role was as the younger version of her sister's character in "Crossroads." 
Still, "Zoey 101" was undoubtedly her breakout moment. And, despite common knowledge, the show was not canceled because its teenage leading lady became pregnant. Spears herself clarified that fact in 2019, while celebrating her time on the show, in a since-deleted Instagram post (via Bustle). She added, "So thankful for this show and everyone who loved and supported it," noting that "Zoey 101" essentially constituted her childhood. 
In the years since, the former occupant of room 101 has really grown up. Let's take a look. 
Jamie Lynn Spears stepped out of the spotlight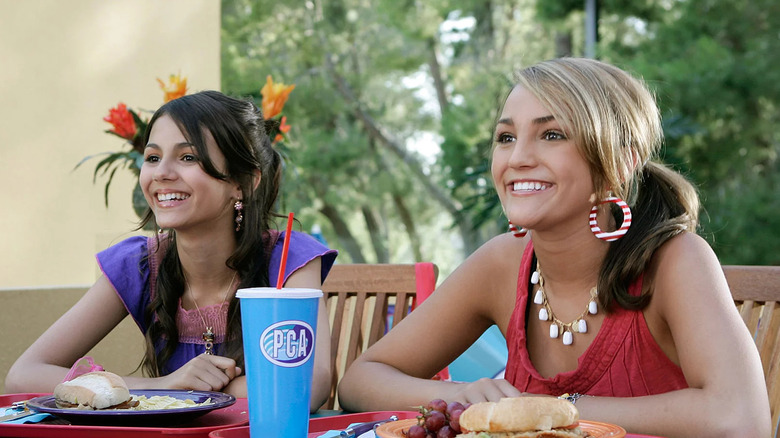 Nickelodeon
Take a look at Jamie Lynn Spears' IMDb page, and you'll be immediately struck by the fact that, unlike many of her Nickelodeon cohorts, she hasn't done much in the way of acting since "Zoey 101" wrapped. In fact, the show remains her biggest job to date, with several years between that and her recurring role on the TV series "Sweet Magnolias," in which Spears played the lead, Noreen. It was a deliberate choice, as she told Nylon in 2020. After getting pregnant at 16, Spears essentially left the public eye. 
"When we did announce that I was pregnant, I did hide away for a little bit during that time, and I didn't have a phone," she told Nylon. "But of course, the paparazzi still found me. It's not like I was in LA walking down the middle of the most popular boulevard; I was in the middle of nowhere Mississippi." Spears stayed out of the spotlight to focus on raising her daughter, Maddie, and give her some semblance of a normal life. As for "Zoey 101," however, Spears says she's totally up for a reboot someday.
The former Nickelodeon star has switched gears
Although Jamie Lynn Spears briefly had a music career, for the most part, she's focused on two things; acting and motherhood. Her Instagram account is filled with adorable shots of her two daughters and husband and from various sets. Jamie Lynn also wrote a memoir, "I Must Confess: Family, Fame, and Figuring It Out," the title of which left Britney Spears fans flummoxed. 
She courted controversy again in 2021 after wading into Britney's complicated conservatorship case, involving their father, Jamie. As Cosmpolitan reported, Britney railed, "I don't like that my sister showed up at an awards show and performed MY SONGS to remixes!" She added, "My so-called support system hurt me deeply!" The pop star was responding to the "Zoey 101" star's public support which, according to Britney, was too little too late. Jamie Lynn responded with a post about peace and love. Her husband was later caught allegedly snooping on Britney's Instagram.