The Best Summer Shoes For Ugly Toes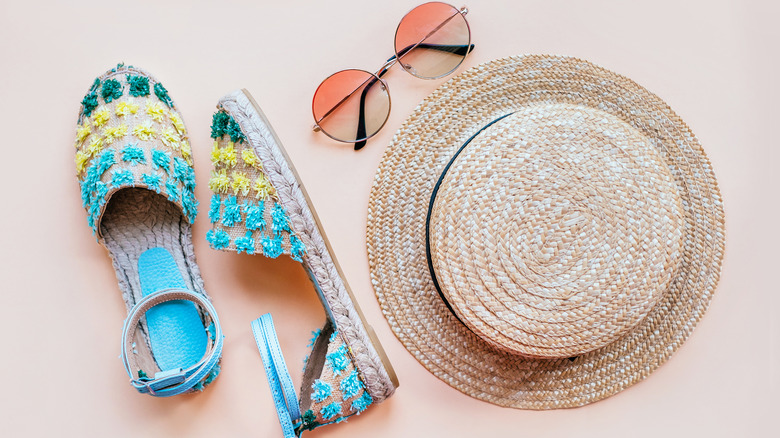 Shutterstock
If you haven't hit up the salon for a pedicure since 2019, you are not alone. The COVID-19 pandemic put many things on hold and changed up many of our priorities, so having pretty and polished feet has not been at the top of our to-do lists. Furthermore, there are infections, blisters, ingrown toenails, bunions, and the general aversion to feet that lead to people wearing shoes that keep toes hidden.
That being said, the stylish shoes listed out below are perfect for all of these problems and more! Plus, while they cover up any not-so-cute parts of feet, they all allow for breathability, meaning you can wear them in the summer months and beyond.
First up are summer shoe suggestions from Vogue. The Soludos Lauren ankle-wrap espadrille sandals are very trendy. Sam Edelman's Rishel woven oxfords make for a great transition piece. The Chamula Sayulita ankle-wrap sandals are an adorable way to accessorize during the warmer months. Additionally, Samantha Adler, Vogue's visual director, recommends the Women's Crocs Classic Bae Clog, with its 2.4-inch platform heel. "The platform Croc is the sort of perfect hybrid between functional and fashion, and I can actually walk a few miles in them. They also hide my unpedicured feet."
Loafers can transition well from warm to cool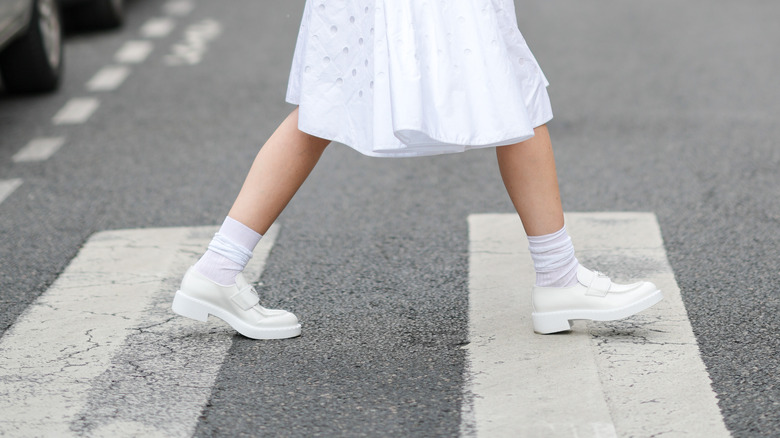 Edward Berthelot/Getty Images
Another great choice, when it comes to wearing shoes in the summer that hide your toes, comes from Vogue's market editor Madeline Fass. She likes full coverage, so she opts for loafers — especially those with cutouts or with light fabrics like cotton. She explained, "After wearing heavy loafers all winter and into spring, I wanted something that would give me that familiar silhouette but in a lighter, summery version."
The Dr. Martens Adrian Tassel Loafers can be dressed up or down, making them quite versatile. The Rope Chain Leather Loafers from & Other Stories have fun accents that add the perfect pop when accessorizing. Even the loafers from H&M, which are an affordable option, can be worn with shorts and a tank during the summer and pants and a blazer during the fall and winter (via Who What Wear).
So there you have it: Hiding your unattractive and unpainted toes doesn't not mean giving up a cute, warm-weather shoe!