The Truth About Johnny Depp And Sherilyn Fenn's Relationship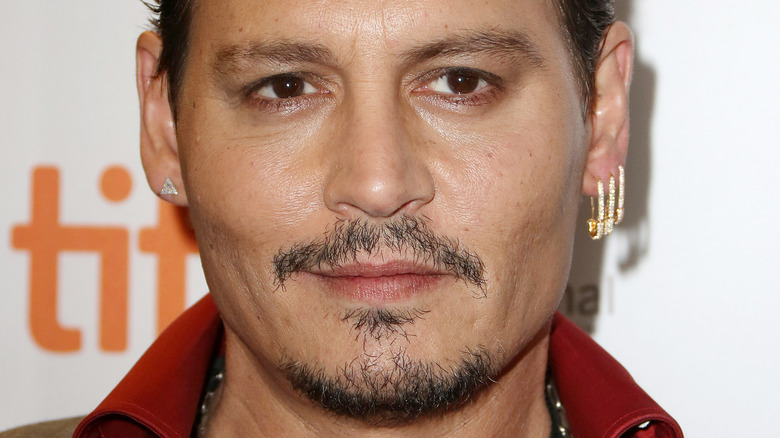 Shutterstock
Johnny Depp has been a household name since bursting onto the Hollywood scene in the mid-1980s. Depp's career has featured some truly iconic performances in films like "Edward Scissorhands" and "Pirates of the Caribbean" among many, many others. Though his acting career is prolific, it's Depp's romantic life that often takes center stage in the tabloids. Whether it was his relationship with Winona Ryder in the 1990s that resulted in his infamous "Winona Forever" tattoo or his torrid marriage to Amber Heard, Depp is used to having his dating life splashed across the front page.
Perhaps this is why so many people find it surprising to learn that Depp once had a lengthy relationship with "Twin Peaks" actress Sherilyn Fenn back in the late 1980s (via Cheat Sheet). The two were even rumored to be engaged at one point! So, if this loving duo almost made it down the aisle, why hasn't there been more attention on their union? This is likely because Depp doesn't speak about their love affair, even though Fenn has brought it up on numerous occasions since they split (via Twitter).
The history behind Johnny Depp and Sherilyn Fenn's relationship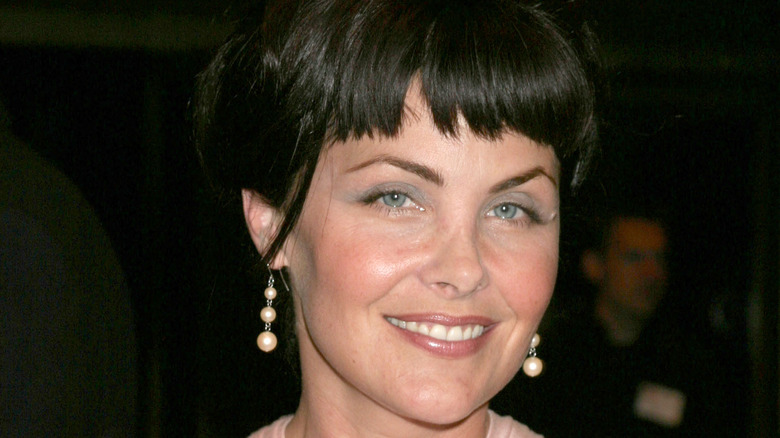 Shutterstock
According to PopSugar, Johnny Depp and Sherilyn Fenn met on the set of a student film called "Dummies" when she was 19 and he was 21. Fenn speaks fondly of their time together and even referred to Depp as her first love, saying, "We went out for two-and-a-half years when we were just starting out in the business. He was very sweet. He was my first love" (via The Big Issue). She went on to say in that same interview "... I had found real love. It was with someone who was walking the same path, but even if he wasn't, the love and the connection was strong enough –- cooking meals, hanging out, laughing and crying."
From an outside perspective, it seems like the two were smitten with one another since they first started dating back in 1985. US Magazine reports that these two lovebirds were together for a few years, eventually parting ways in 1989. At the time, neither Depp nor Fenn commented on the nature of the split.
Sometimes splits are amicable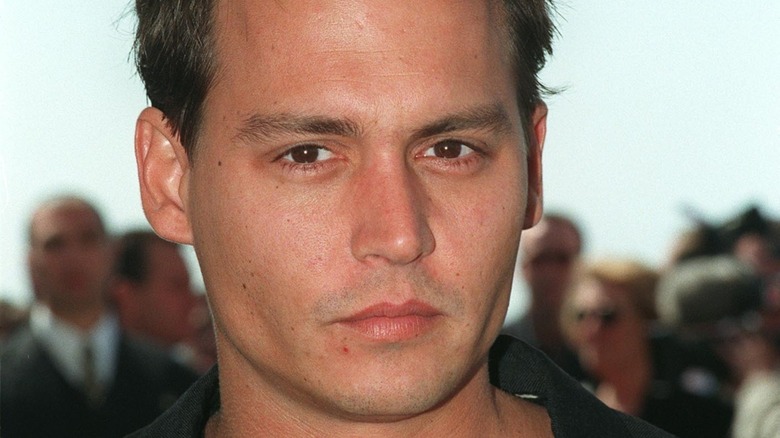 Shutterstock
It still isn't clear as to what caused Johnny Depp and Sherilyn Fenn to call off their rumored engagement all those years ago, which has led to numerous threads of speculation from the pair's adoring fans. The confusion is deepened whenever Fenn affectionately recalls their time together on Instagram, where she often posts pictures and anecdotes from their relationship. Though Fenn speaks highly of Depp, and even came to his defense amidst abuse allegations from his ex-wife Amber Heard (via Twitter), it doesn't appear as though the two have actually stayed in touch. 
Judging solely by the way Fenn still speaks about Depp, it would be hard to imagine an acrimonious split having taken place between the pair. Perhaps they simply grew apart, or maybe Depp's affections were drawn elsewhere, since he started dating Winona Ryder not long after his split from Fenn (via Time). Though it would be nice to know what went down, unfortunately the cause for this breakup will remain mere speculation.