Mary Trump And Meghan McCain Take Their Feud To Twitter And The Internet Is There For It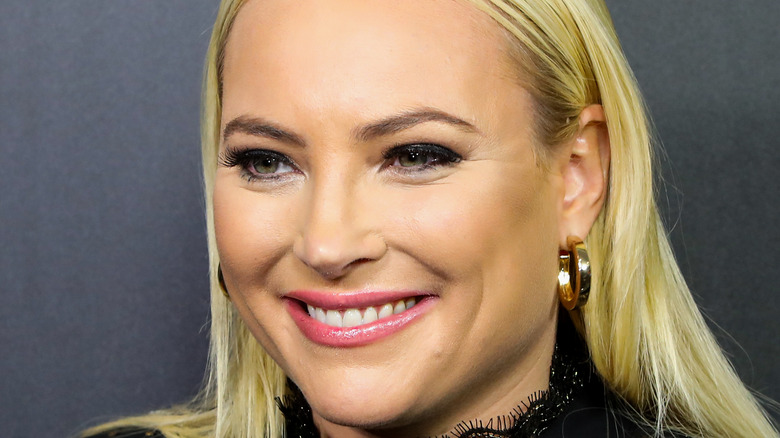 Tasos Katopodis/Getty Images
We thought the last shot between a Trump and a McCain was fired — at least for today — when Meghan McCain seemingly skipped out on a discussion with Donald Trump's niece, Mary Trump, when she appeared on "The View" to promote her new book, "The Reckoning: Our Nation's Trauma and Finding a Way to Heal." Addressing McCain's absence with "The View" co-hosts Whoopi Goldberg, Joy Behar, Sara Haines, and Sunny Hostin, Mary said, "It's a shame that your colleague didn't have the courage to come on and have this conversation with me" (via USA Today).
But it appears things were far from settled between them, because Meghan took to Twitter hours later to fire an expletive-laden salvo at Mary, tweeting, "There is no 'good' Trump family member to me. Continue to wish they would all just leave me and my entire family the f*** alone."
Mary appears to have taken her time in coming up with an appropriate response to McCain's tweet — and when she finally took to social media to deliver her response, the Internet was there for it. "I have plenty of respect for Meghan's parents. It's too bad she can't take responsibility for her own actions," Trump's niece fired back. "That's the problem with entitlement — it's dangerous. And so is our failure to hold powerful people accountable." 
Twitter weighed in on the social media war of words between Mary Trump and Meghan McCain
Twitter's peanut gallery gave Mary Trump a round of applause for her comment, with some calling Mary classy, even as others tut-tutted Meghan McCain for yet again falling back on her family name. 
"So typical of Meghan to throw her family in the mix, like Mary said something about them. That was tweeted out of embarrassment and the fact she had no real comeback. Here's Mary's class act response," is how one Twitter user responded to the exchange.
There were other Twitter users who mourned the loss of what they called the old Meghan McCain, as one pointed out, "Her [McCain's] reaction here really shows how much she's strayed from the honesty and ethics of her parents. I miss the Meghan I used to know, who seemed interested in following truth, wherever it led."
But Meghan McCain had her supporters too, like this member of the Twitterverse who wrote, "She's asked for the Trumps to leave her alone. All you would need to do is respect that. We are our brother's keeper."