The Truth About Paris Jackson's Dating History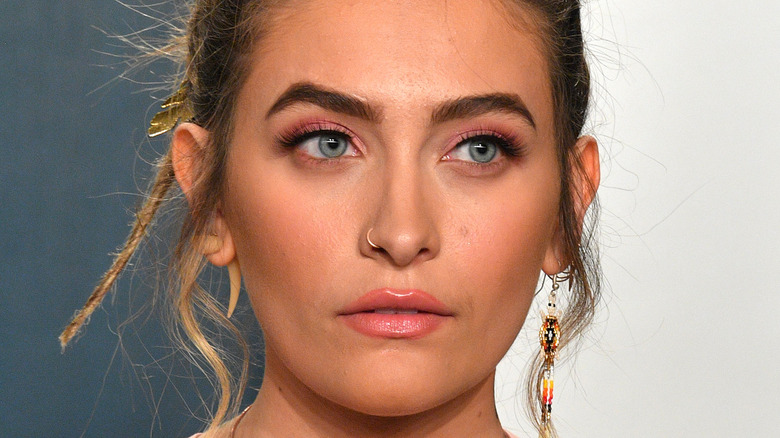 George Pimentel/Getty Images
Paris Jackson is perhaps best known as being the only daughter of the late King of Pop, Michael Jackson. As a youngster, Paris was typically kept out of the spotlight by her multi-Grammy Award-winning father, however, as she's gotten older, she's found her own musical lane – releasing her debut album, titled "wilted," in 2020 – which of course comes with a loyal fanbase. Though the singer-songwriter (and self-proclaimed "lightworker") tends to keep to herself, she does give her fans sneak peeks into her life through her social media and inconsistent interviews. As her fanbase grows – Paris currently has 3.7 million followers on Instagram – more people are interested in learning more about her life, more specifically, her dating life. 
According to Pop Sugar, one of Paris' first high-profile relationships was with the soccer player Chester Castellaw, who she first began dating in April 2015. However, after just one year together, Paris and Castellaw decided to call it quits. The former couple reportedly reunited three years later for brunch in Los Angeles, but it seems their union dwindled down to just a friendship. 
Per Life and Style Magazine, Paris moved on quickly in 2016 and began dating musician Michael Snoddy. The couple were regularly spotted in each other's company, went on several vacations, and even spent her 18th birthday together. By February 2017, the couple decided to split.
Did Paris and this model really date?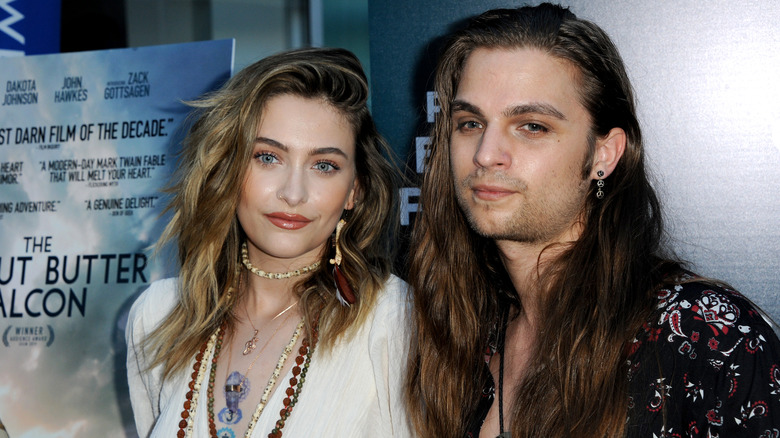 Shutterstock
In November 2017, Paris Jackson was romantically linked to model Tyler Green after they were seen together at the Melbourne Cup. However, despite Valentines Day cards being shared between the two, a source later revealed that Jackson and Tyler were "just friends" (via Pop Sugar).
After being spotted kissing outside of a Los Angeles restaurant in March 2018, rumors that Paris and model and actor Cara Delevingne were an item went into overdrive. However, speaking at the time, a source revealed to People that the pair weren't in a relationship and instead had a "flirty friendship."
The following month, per The Sun, Paris began dating musician Gabriel Glenn (pictured, right). The couple appeared to have bonded over a shared passion for music and even performed together as the band The Soundflowers. The musical duo also had their very own Facebook Watch series titled "Unfiltered: Paris Jackson and Gabriel Glenn." However, in August 2020, Paris and Gabriel went their separate ways after two years of dating. Reportedly the decision was called by Paris, who noted their opposing zodiac signs and heated tempers beings major causes for her decision. Since then, Paris has stated that she's only focused on her music following the breakup and as of writing, is still happily single.