Jenna Dewan Reveals Why She Was Parenting Without Channing Tatum After The Birth Of Their Daughter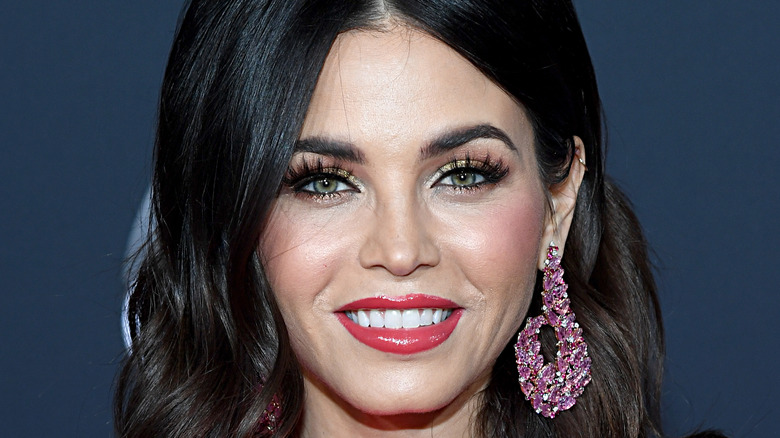 Kevin Mazur/Getty Images
Jenna Dewan and Channing Tatum met back in 2006 when they were both cast in the dance movie "Step Up," per Marie Claire. The pair quickly became one of Hollywood's hottest and most beloved couples. The duo dated for two years before Channing finally popped the question to Dewan during a romantic vacation to Hawaii, and they tied the knot in an intimate outdoor ceremony overlooking the ocean in Malibu, California in 2009.
In 2012, Dewan and Channing delighted their fans when they announced that they were expecting their first child together. Their daughter, Everly Tatum, was born in London in 2013. "Jenna is a super mom. There's no other way to say it. She is there every single second, every single day. I love being a dad," Channing later told Vanity Fair in 2015. Sadly, the couple wasn't meant to be. In April 2018, the pair announced their shocking split to the world with a joint statement.
"We have lovingly chosen to separate as a couple," they said. "There are no secrets nor salacious events at the root of our decision — just two best-friends realizing it's time to take some space and help each other live the most joyous, fulfilled lives as possible." The pair added that they remained focused on their daughter. "We are still a family and will always be loving dedicated parents to Everly," the statement read. Now, Dewan is opening up about the hard early days of parenting Everly with Channing.
Jenna Dewan opened up about tough early days of motherhood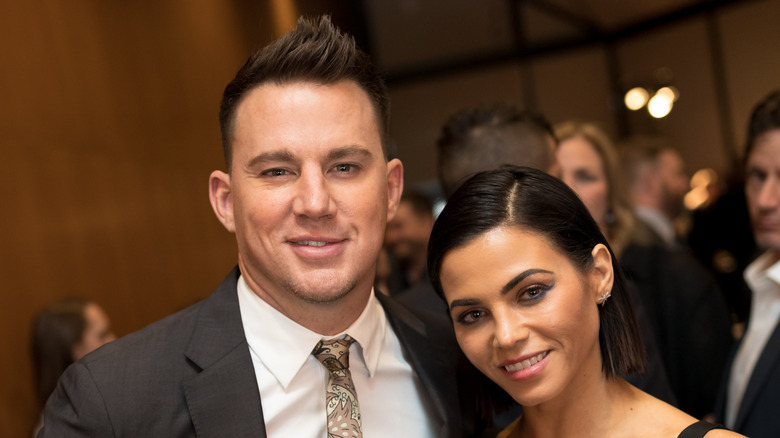 Greg Doherty/Getty Images
Jenna Dewan recently opened up about the tough early days of motherhood on the "Dear Gabby" podcast, per People. The actress, who is currently engaged to Broadway star Steve Kazee, is now a mother of two. However, she said the months following the birth of her daughter, Everly Tatum, were tough, especially since her husband Channing Tatum was not available to offer much help. "I had to travel with her and at the time, Chan wasn't available to be with us for the most part. So, it was me, my doula, and Evie all by ourselves traveling at six weeks," Dewan admitted. As working actors, many celeb parents face similar situations. However, Dewan made it work, despite the "long hours" and suffering from "postpartum anxiety" during that time.
"I did have her on set with me constantly. It was just really difficult. It was like, I just never stopped. You know, you're up a couple times in the night and then you're working all day," she continued. "I was breastfeeding, I was pumping, I was without a partner, I mean it was just craziness," Dewan recalled. However, welcoming her son, Callum with Kazee, was an entirely different experience. "Even though the world was crazy, I was home and in this love nest and it was different," she said of adding to their family during the COVID-19 pandemic.
Despite their divorce, Dewan and Tatum continue to co-parenting their daughter and do what they believe to be best for their family, per Us Weekly.