Everything We Know About Tan France's New Baby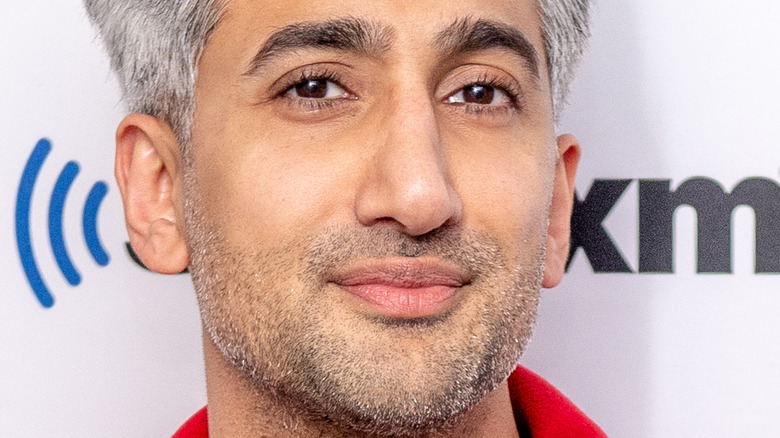 Roy Rochlin/Getty Images
Back in April, "Queer Eye" star Tan France thrilled fans by announcing he and his husband Rob were expecting their first child via surrogate. At the time, the 38-year-old declared via Instagram about their soon-to-be born bundle of joy that a baby was "Something we've wanted for SOooo many years. Our hearts are so full right now. I cannot wait to hold this baby, and to show him so much love."
Now, France has a happy update about his family. He and Rob are now fathers to a newborn son (via Today)! The star took to Instagram again to share the first photo of the couple with their little guy, writing, "Give our son a warm welcome."
The ecstatic celebrity parent then shared the tot's name: "Ismail France, born July 10th." According to BabyCenter, Ismail is an Arabic name and means "The Lord listens." As NPR reports, France is of Pakistani heritage, and grew up in England, devoted to his Muslim faith.
France told Today about the name choice, "I've always had a name in mind that I wanted to call my child. Thankfully Rob loves the name also. It's an Abrahamic name, which means it's Biblical, Jewish, Muslim, all of those."
Tan France shares more about his newborn son
In addition to sharing his son's meaningful name with his followers via Instagram, proud daddy France also updated fans about Ismail's birth story, writing, "He came 7 weeks early, so he's been in the NICU for the past 3 weeks. But, today, we finally got to bring him home."
The always impeccably dressed "Queer Eye" wardrobe expert also gushed about baby Ismail, "We love him so, so much. Like, fully obsessed." France added, "Our Surrogate is doing so great, post labor, and we couldn't be more grateful for the greatest gift in our lives."
Star friends from "Bridgerton"'s Nicola Coughlan to Wilmer Valderrama, and from Olivia Munn to Katie Couric, flooded France's post's comments section to offer their heartfelt congratulations, with new mom Mandy Moore notably writing, "Congrats to you and your family!! Welcome to the best club!!! Xoxoxo."