Jason Momoa's Recent Interview With The New York Times Left Him Feeling Uncomfortable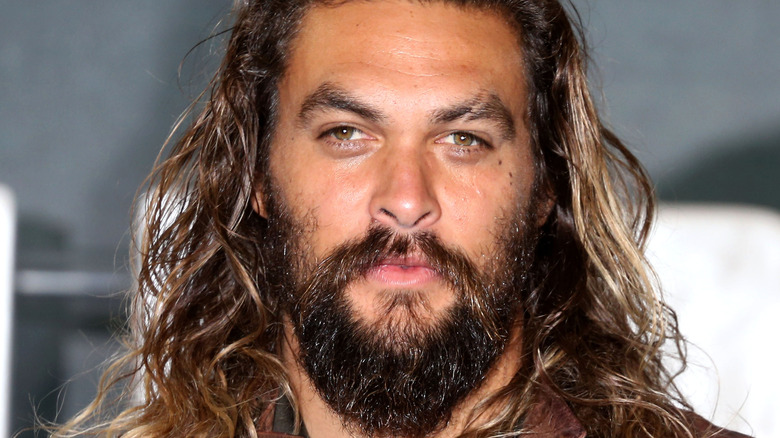 Shutterstock
Jason Momoa, best known for his role as Aquaman in the DC Universe and Khal Drogo on the hit HBO series, "Game of Thrones," has been busy making the rounds promoting his brand new Netflix action-thriller, "Sweet Girl," which premieres on streaming service on August 20.
"Devoted family man Ray Cooper, vows justice against the pharmaceutical company responsible for pulling a potentially life-saving drug from the market just before his wife (Adria Arjona) dies from cancer," the official synopsis of the film reads (via Netflix Life). "But when his search for the truth leads to a deadly encounter that puts Ray and his daughter Rachel (Isabela Merced) in harm's way, Ray's mission turns into a quest for vengeance in order to protect the only family he has left."
In a recent New York Times interview, Momoa opened up about his character in "Sweet Girl," telling the outlet, "How could big pharma not register with people right now? I've never played anything like that before, never researched anything like that before. Big pharma's pretty scary, buddy." However, when NYT journalist David Marchese strayed off-topic and asked Momoa a question about his "Game of Thrones" character's scenes that depict sexual assault, the former "Baywatch" star had some choice words for him.
Here's why Jason called his New York Times interview "icky"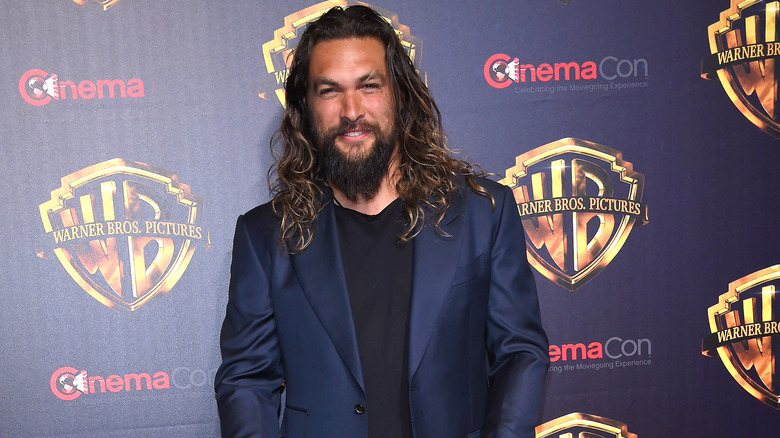 Shutterstock
New York Times journalist David Marchese found himself in some extremely hot water after asking Jason Momoa about his "Game of Thrones" scenes that depicted sexual assault and the general treatment of women, in which he also asked if Momoa "had any regrets" about the scenes in the wake of the Me Too Movement and if he would do them again.
"Well, it was important to depict Drogo and his style. You're playing someone that's like Genghis Khan. It was a really, really, really hard thing to do," Momoa answered. "But my job was to play something like that, and it's not a nice thing, and it's what that character was. It's not my job to go, 'Would I not do it?' I've never really been questioned about 'Do you regret playing a role?' We'll put it this way: I already did it. Not doing it again."
The "Aquaman" star then clammed up and gave Marchese the cold shoulder for much of the interview, answering some of his questions with one-word answers, as he was clearly peeved about the out-of-left-field question.
Jason addressed the Game of Thrones questions with the writer directly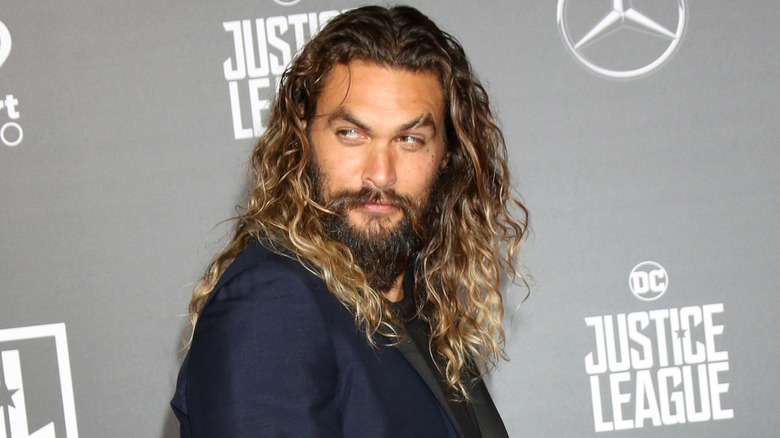 Shutterstock
As the New York Times interview was wrapping up, Jason Momoa addressed David Marchese's controversial "Game of Thrones" question, telling the journalist, "Yeah, and I wanted to bring something up that left a bad feeling in my stomach. When you brought up 'Game of Thrones,' you brought up stuff about what's happening with my character and would I do it again. I was bummed when you asked me that."
"It just feels icky — putting it upon me to remove something. As if an actor even had the choice to do that. We're not really allowed to do anything," he continued. "There are producers, there are writers, there are directors, and you don't get to come in and be like, 'I'm not going do that because this isn't kosher right now and not right in the political climate.' That never happens. So it's a question that feels icky. I just wanted you to know that." The New York Post reached out to Momoa and the New York Times for additional comments but has yet to hear back from either party.
Fans were quick to come to Momoa's defense, with one Twitter user writing, "It's called acting. He's following a script in a story line. Why should he even think about not doing it?" Another tweeting, "It's called acting. Is there never going to be a movie with any type of criminal in it again?"