The Truth About Cat Cora's Sexuality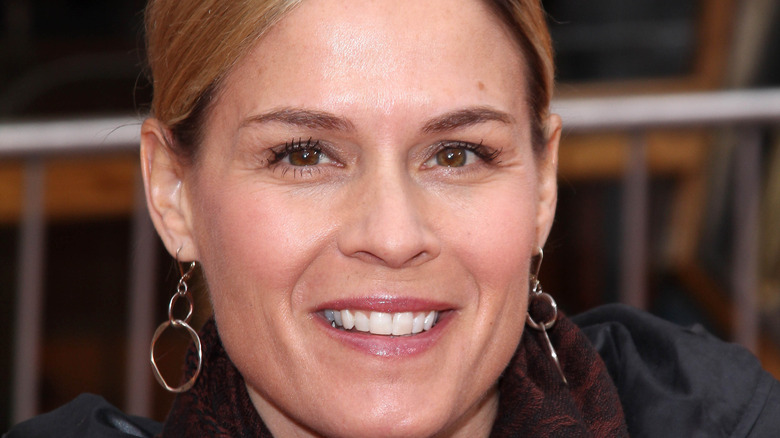 Shutterstock
Cat Cora is an icon in the food world, and she offers an amazing representation of what queer people can do when given opportunities — and, of course, the chance to show their talents. She's made a massive name for herself, earning a big net worth to match it, and she's spilled plenty of secrets about how she manages her life in addition to being a chef. What's most inspiring about this chef is how she remains authentic in every moment of her life and career. She even greets people on her website's homepage by saying, "Family, food, and love are the most important ingredients in my life, and I'm excited to share these with you."
While Cora preaches — and radiates, really — positivity and love, her own love life hasn't gone as smoothly. In 2021, she and her wife, Nicole Ehrlich, divorced after being married for three years and being together for four years total (via the Daily Mail). Still, Cora's happiness shines through, and she'll no doubt find love again. But just how long has this pioneer of a chef been out of the closet, and how has this affected her career?
Cat Cora finds her career obstacles 'interesting'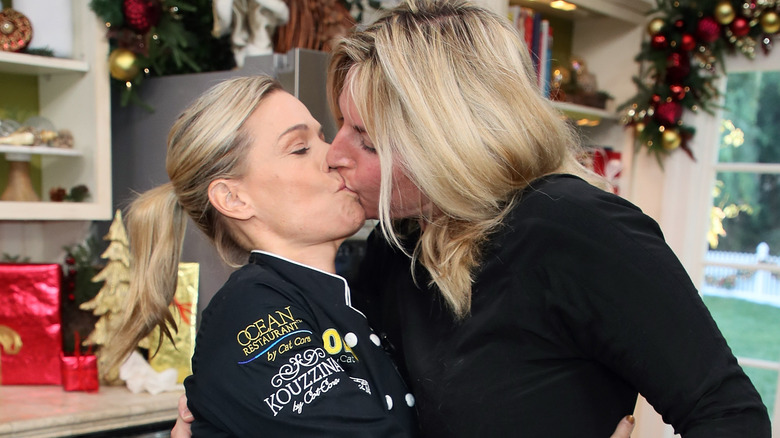 David Livingston/Getty Images
When it comes to her identity, Cat Cora never wavers. "I've always been really strong in who I am and confident in who I am as a lesbian," the celebrity chef explained to HuffPost. Interestingly, Cora also explained that her sexuality hasn't affected her career much. Instead, it's been her gender that has led to discrimination. "It is very interesting and I think one of the reasons for that is that I don't really care what people think about me," she said. 
Living in Mississippi at the time, Cora came out as a lesbian at 19 years old, and from then on out, she didn't care what anyone thought about her. "There are times when I had to be more cautious but that's changed, we are a much more accepting society — although not always," she explained of her life following her coming out.
However, while she had a relatively easy time coming out, she's aware that not everyone has this privilege. She's an advocate for LGBTQIA+ rights, and she fights for suicide prevention in the queer community. Cora described the latter as "tragic" and said, "We can't let that happen." This is why matters such as gay marriage are so important to Cora (and millions of other queer individuals). "We look back right now and say, 'Wow, I can't believe gay marriage wasn't legal,'" Cora said. "I think it's about never giving up and finding a mentor, a positive influence in your life, whoever that might be."
In the end, Cora is an inspiration to many, and her positivity and light no doubt help lead the younger queer generations — especially those who want to enter the food world.