Here's What Iron Chef Cat Cora's Net Worth Really Is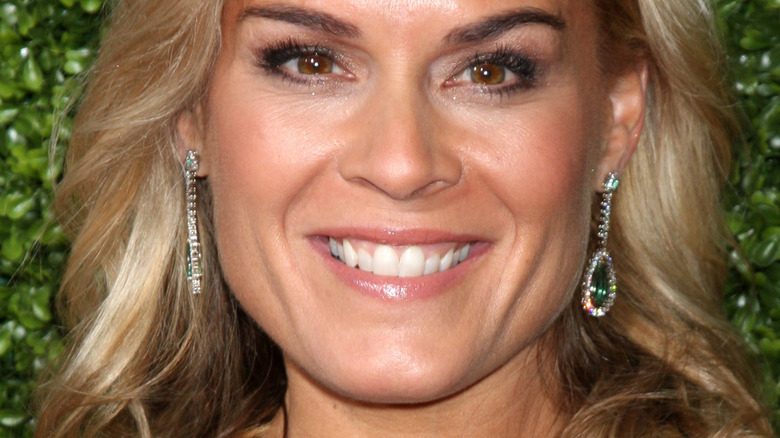 Shutterstock
Celebrity chef Cat Cora knew she wanted to work in the culinary industry from a very young age (via Signature Travel Network). She grew up in a small Greek community in Mississippi with a family that held a deep appreciation for cooking and eating. By the time she was 15 years old, Cora had already developed a business plan for her own restaurant, and in 1992, she landed her first job in the kitchen (via USA Today). As her love of the profession deepened, Cora decided to enroll in the renowned Culinary Institute of America in New York. She later worked her way to the top of two Michelin-starred restaurants in France and spent time in various kitchens in New York and California upon her return.
Cora began to build a name for herself in the culinary world and attracted the attention of a television network in San Francisco. The network asked the rising chef to do a segment, cooking a dish from the restaurant she was working at. She thoroughly enjoyed the experience and sent a tape to the Food Network, which was actively looking for talent. In 2000, Cora debuted on the network as the co-host of "Melting Pot" and has been gracing our television screens ever since (via Money).
Cat Cora owns over 18 restaurants around the world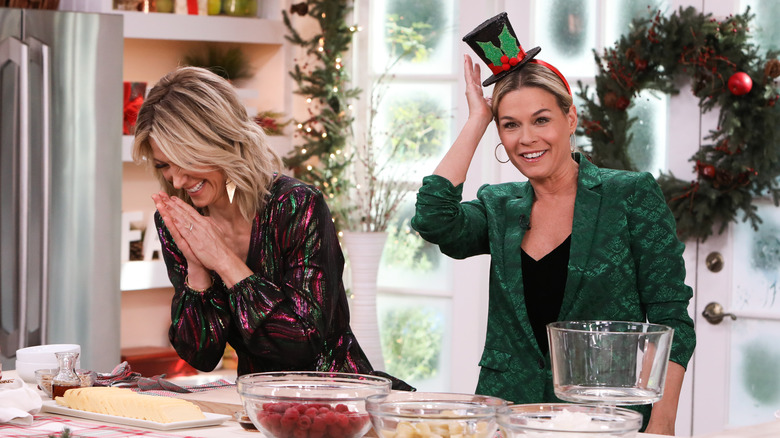 Paul Archuleta/Getty Images
In 2004, Cat Cora competed on the hit series "Iron Chef America." Cora won the entire competition and became the world's first female Iron Chef (via Cat Cora). Since earning this title, Cora has gone on to dominate the typically male-led culinary industry. Cora has been featured on several cooking series such as "The Best Thing I Ever Ate," "My Kitchen Rules," and "Family Food Fight" (via IMDb). She most recently competed on the Food Network's "Tournament of Champions."
Aside from showing fans her culinary mastery on television, Cora also offers food-lovers around the world the opportunity to sample her superb cuisine. Cora has opened over 18 restaurants across the globe, including Ocean by Cat Cora, Kouzzina by Cat Cora, and Mesa Burger located in Santa Barbara (via Cat Cora). The world-renowned chef has also written three successful cookbooks, one children's book, and even a memoir titled "Cooking as Fast as I Can: A Chef's Story of Food, Family, and Forgiveness."
According to Celebrity Net Worth, Cora has a net worth $7 million dollars as of 2021.