Legal Expert Says This Is The Most Troubling Allegation Against Andrew Cuomo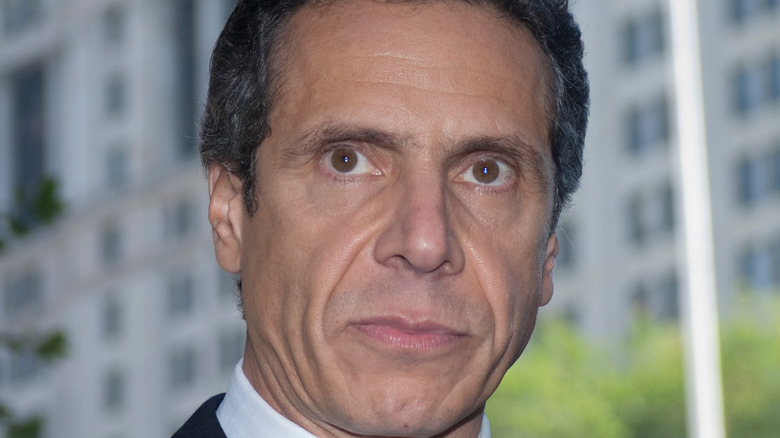 Shutterstock
New York Governor Andrew Cuomo has been a leading name in headlines for months, if not years, at this point, and his name won't be disappearing from them any time soon. The politician finds himself in public controversies rather frequently, and his wife, celebrity chef Sandra Lee, even split from him in 2021. There has even been discussions of impeachment around Cuomo's name this year, so, really, the politician has run the entire gamut of issues one can run into when holding a public office. Still, one issue remains worse than the rest.
As of August 3, 2021, Cuomo faces the results of an independent investigation which found that he sexually harassed 11 women — all of which he denied (via The New York Times). New York's attorney general, Letitia James, released a statement saying that the governor did in fact harass these women, with the incidents taking place while he's been in office. With this report has come a number of outcries from the political stage, with President Joe Biden calling on him to resign. 
Jamie White, an attorney with White Law PLLC who has specialized in sexual assault cases including survivors hurt by Larry Nassar, has weighed in on Cuomo's case exclusively for The List and shared what is most troubling about it. 
This is how Andrew Cuomo's actions worsened with time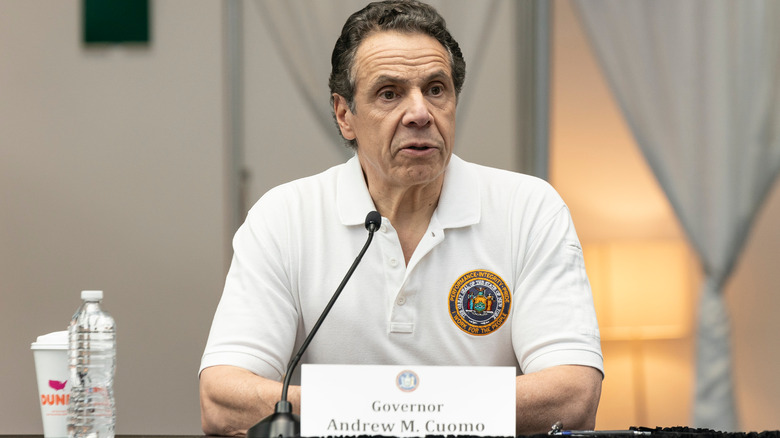 Shutterstock
Attorney Jamie White has represented a number of sexual assault survivors and is aware of how the law works in these cases, and he's sure that Andrew Cuomo's darkest allegation is even worse than committing sexual harassment. What could be worse than this, though? According to White, it's his actions after the assaults occurred.
On "locker room talk" and workplace harassment, White explained, "The reason we have these laws in place isn't because people can't have fun. It's because all people need to be in a work environment in which they can rebut inappropriate jokes, flirting, advances, and so forth." He then explained, "I've heard locker room talk in which guys say women are being 'sensitive,' but we need a work environment where all women can [be] free from being propositioned or flirted with, or be in an environment where they can rebut advances and not worry about retaliation."
When it comes to Cuomo, who crossed all of these lines and more, White explained that Cuomo's most troubling allegation is how he handled the assaults after he'd committed them, saying, "The harassment is a problem, but there [what's] even more troubling here is that there is an allegation that one of the women pushed back, and Cuomo and his staff engaged in some level of retaliation."
This push back from Cuomo undoubtedly caused more trauma for the survivor, and it's an abuse of his power as governor, too. White also said of Cuomo's power, "Some of the brightest young women were applying for an opportunity to be associated with him, his family, his colleagues, and he took advantage of the vulnerability they had." Time will tell if Cuomo will face criminal or civil charges for his actions.