The Truth About Gal Gadot And Patty Jenkins' Relationship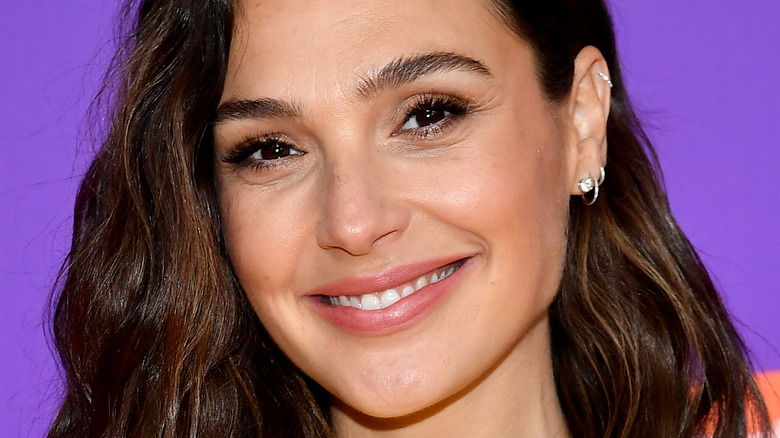 Amy Sussman/kca2021/Getty Images
The relationship between director and star can often be a special one. We need look no further than the decades-long friendship between Robert DeNiro and Martin Scorsese (via Metro) for evidence of this — or even Ron Howard and Tom Hanks or Greta Gerwig and Saoirse Ronan (via Hollywood Reporter) It's always fun for audiences to imagine that the relationships between cast and crew are ones of respect and camaraderie.
Such is the case with director Patty Jenkins and actor Gal Gadot, who have thus far teamed up for both installments in the DC "Wonder Woman" series, with Gadot playing the titular Wonder Woman. But when Jenkins got the news of Gadot's casting, she wasn't exactly over the moon (via IndieWire).
"I remember when I read in the news that 'Wonder Woman' had been cast and my heart sank," Jenkins once revealed in an interview with Playboy (via IndieWire). Jenkins explained that is was due to her childhood image of 'Wonder Woman' as an "all-American" character (Gadot was born in Israel). "I had been talking to the studio for so long about doing it and I was like, well, 'That's that,'" she said. "I'm sure we wouldn't have made the same choice."
That being said, Jenkins did eventually change her mind about the casting decision.
"I started paying attention to her and watching her and looking at her and it was just unbelievable," Jenkins said. "Frankly, I think they did a better job than I could have, because I don't know that I would have scoured the earth as hard to find her."
The two share a mutual admiration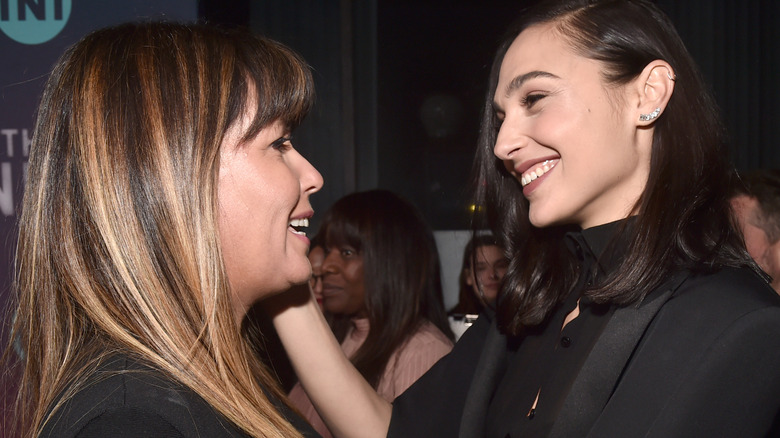 Alberto E. Rodriguez/Getty Images
While Patty Jenkins might have had her doubts about Gal Gadot, the feeling wasn't mutual.
"When I first met with Patty Jenkins, I knew she was the perfect person to direct 'Wonder Woman'. She knew exactly what the film should be, and was determined to make it special, unique, and inspiring," Gadot recalled during Variety's 2019 Power of Women Luncheon (via Variety). "Patty represents everything that is good in Hollywood ... and has inspired a whole generation of female directors to dream big" 
Gadot has also taken to Twitter to shine a light on Patty's accomplishments: In honor of #femalefilmmakerfriday, Gadot tweeted in 2018, "This #femalefilmmakerfriday post is for the incredible @PattyJenks. So much to say about this incredible woman. Not only an admirable storyteller, she is a wonderful leader, not afraid to (literally) get into the trenches. Lucky to call her a collaborator, friend, sister in film (via Bustle).
Jenkins quote-tweeted Gadot and added her own message for the actor, "Oh my dear collaborator, friend, sister and true partner. Thank you so much! Working with you and watching your skills, bravery, and heart every day is a highlight of my life, and I can't wait for more every day."
It's true that Jenkins and Gadot must really like working together, as the two have a third installment of "Wonder Woman" on its way (via CinemaBlend) and are even teaming up for the historical drama "Cleopatra" (via Deadline).