Here's What Disney Star Orlando Brown Looks Like Today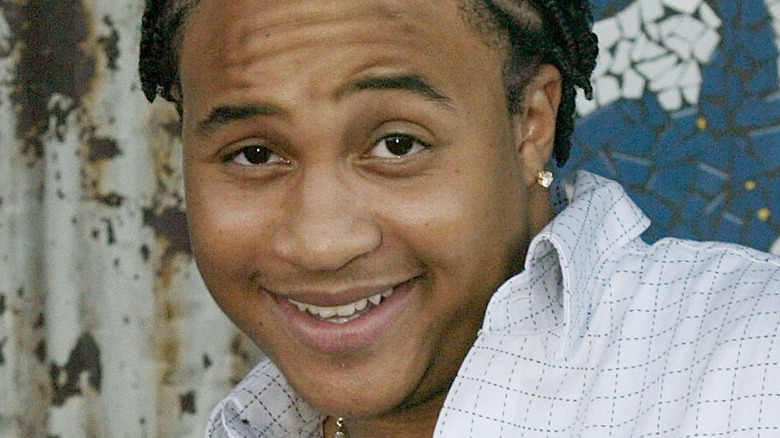 Mark Mainz/Getty Images
Becoming famous at a young age doesn't suit everybody. For every success story, like Joseph Gordon-Levitt, there's a cautionary tale, like Drew Barrymore or Amanda Bynes. Working for Disney is a dream come true for any kid, but the pressure of living up to one's earlier potential can send even the most grounded person spiraling. "That's So Raven" ran from 2003 to 2007, kickstarting the career of titular star Raven-Symoné alongside colleagues Kyle Massey and Anneliese van der Pol (via IMDb). 
Actor Orlando Brown was already well-established by the time the show rolled around, with high-profile roles in the likes of "Major Payne," "Family Matters," and even "Two of a Kind" opposite the Olsen twins under his belt, according to IMDb. Playing Raven's BFF Eddie set him on the track to superstardom, but in the years since saying goodbye to "That's So Raven," Brown has unfortunately struggled to get a handle on his private life and career. Hopefully, though, the future is still bright for the talented actor. 
Orlando Brown struggled with addiction
When reboot "Raven's Home" dropped in 2017, fans were disappointed to learn Orlando Brown wouldn't be joining returning stars Raven-Symoné and Anneliese van der Pol. Sadly, Brown wasn't asked back again because, over the years, he'd gotten into some very public difficulties with the law, including being charged with domestic battery and drug possession. The former Disney star even fled to Nevada to evade capture after learning there was a warrant out for his arrest. In 2014, he allegedly threatened the life of a woman and her daughter. There was also the purported tattoo of former co-star Symoné's face, which appeared in one of Brown's mug shots. 
Elsewhere, his wild appearance on "Dr. Phil" muddied the waters even further, as fans began questioning Brown's state of mind after he claimed to be Michael Jackson's son before quickly backtracking. Thankfully, in October 2020, The Christian Post reported the actor was due to graduate from a six-month inpatient recovery program at Rise Discipleship. "I can tell you that I'm OK. I'm alive. I was in an unsafe position and it has been shaky but at the end of the day all I can tell you is I'm OK and I'm graduating," Brown stated at the time. He admitted to being addicted to everything, even the internet. Things certainly seem to be turning around for the actor, with a role in movie "Bloody Hands" scheduled for release in 2021 (via IMDb).