The Funny Way Kristen Bell And Dax Shepard Say They Know Their Kids Need Baths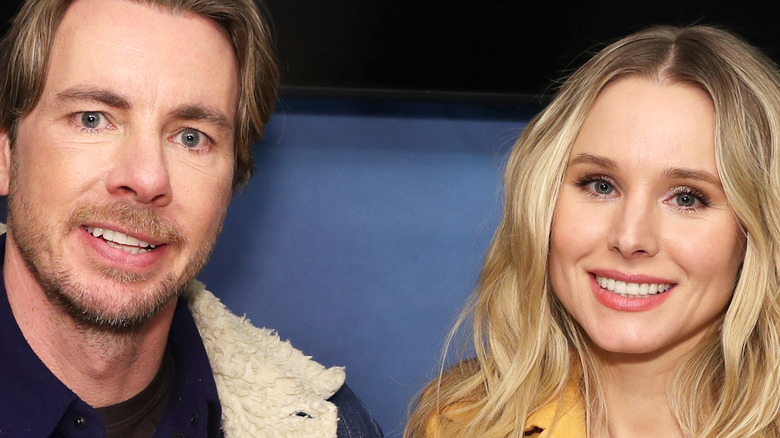 Cindy Ord/Getty Images
The topic of how often celebrity kids are bathed has been in the news of late. First, Mila Kunis and Ashton Kutcher revealed they only bathe their two children — Wyatt, age 6, and Dmitri, age 4 — when they can see dirt on the kiddos. Of course, social media exploded with opinions, with some people saying the lack of showering was gross, while others supported the notion that over-cleaning little ones can do more harm than good.
Indeed, according to the Cleveland Clinic, bathing kids under age 11 around twice per week does the job. And WebMD notes in general, unless you are sweaty or dirty, there is no need to bathe every single day.
Now, another star couple is talking about how often they bathe their little ones. Kristen Bell and Dax Shepard are parents to two girls, Lincoln and Delta, who are 8 and 6. As the actors shared on "The View" Tuesday, their bathing philosophy is pretty similar to that of their friends, Kunis and Kutcher (via Today).
This is how often Kristen Bell and Dax Shepard bathe their kids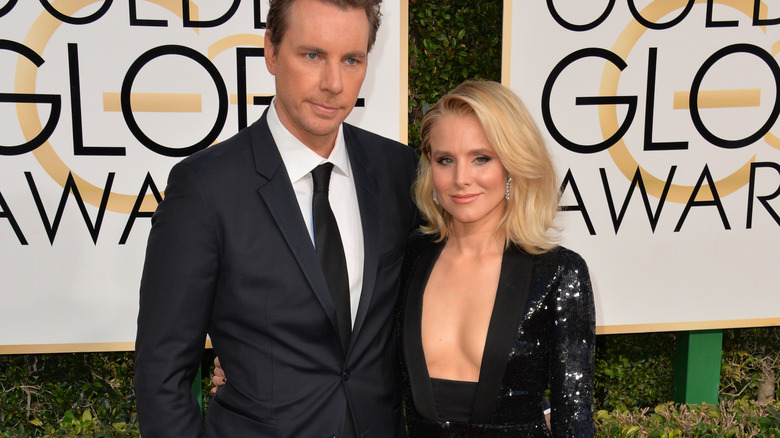 Shutterstock
It turns out Bell and Shepard have changed their theory on cleaning their kids, with the "Chips" star saying during his appearance on "The View," "We bathed our children every single night — prior to bed is like the routine" (via IMDb and Today). The dad of two went on to share, "And then somehow, they just started going to sleep on their own without the routine, and by George, we had to start saying, 'Hey, when's the last time you bathed them?'"
That's when Bell relatably shared, "Yeah, we forget." She ultimately admitted Delta and Lincoln get bathed every five or six days, or when they start to smell. "Once you catch a whiff, that's biology's way of letting you know you need to clean it up," she joked.
"There's a red flag, because honestly, it's just bacteria," Bell went on to say. "And once you get the bacteria, you gotta be like, 'Get in the tub or the shower.' So I don't hate what they're doing. I wait for the stink."
Twitter is divided over Kristen Bell and Dax Shepard's bathing philosophy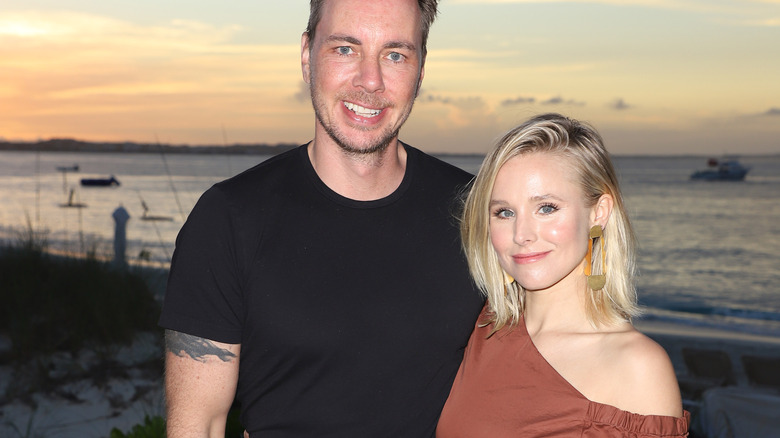 John Parra/Getty Images
Not surprisingly, the star couple's admission about their children's bathing habits have social media talking. On Twitter, one person had this surprising thought about Bell and Shepard's interview: "Laughing @ attention seeking adults. Why are they even talking? That's my take. This couple needs to sit down and get off social media. Or maybe do something else w their free time. Perhaps volunteer."
"Do you think that, just maybe, noted wagster Kristen Bell might have been at least exaggerating for comic effect about not washing her kids? Do you think that's possible? Like, maybe hold the hot takes," another user tweeted in reaction.
Another person sided with the family, tweeting, "And this isn't normal? Cuz I'm here to tell you... Have enough kids and you'll adopt a much more relaxed bathing and laundry routine for your family. Good for you @KristenBell."
But another Twitter user slammed the celebrity parents who have opened up about not bathing their little ones nightly, commenting, "i cant look at mila kunis and kristen bell normally ever again because now i know they dont bathe their kids."