The Truth About Nicole Ehrlich, Cat Cora's Ex-Wife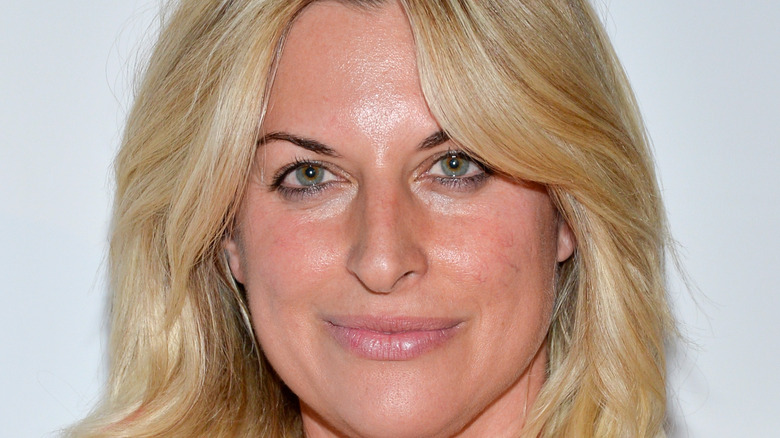 Tara Ziemba/Getty Images
Legendary celebrity chef Cat Cora has been a pioneer in queer representation in the food world, and over the last four years, she worked on this initiative with her now-ex-wife, Nicole Ehrlich. The couple was married from 2018 until their unfortunate divorce earlier in 2021, per People, but just who is Ehrlich?
As it turns out, Ehrlich is actually also in the public eye, just behind the camera instead of in front of it. In fact, according to her IMDb bio, she began her career at just 17 years old when she won the Best Young Media Artist award at Utah's Short Film and Video Festival. She also won Best Experimental Film at the New Orleans Film Festival. The New York native went on to attend Smith College, and her career only blossomed from there.
Ehrlich has now been in the industry for over 20 years, and this time has brought her numerous awards, including a Grammy, an Emmy, MTV Moon Men, and several international awards. She gained most of these as a producer, per IMDb, and the list of celebrities Ehrlich has worked with might be even more impressive than the awards she's won for working on their projects.
Nicole Ehrlich said meeting Cat Cora was 'love at first sight'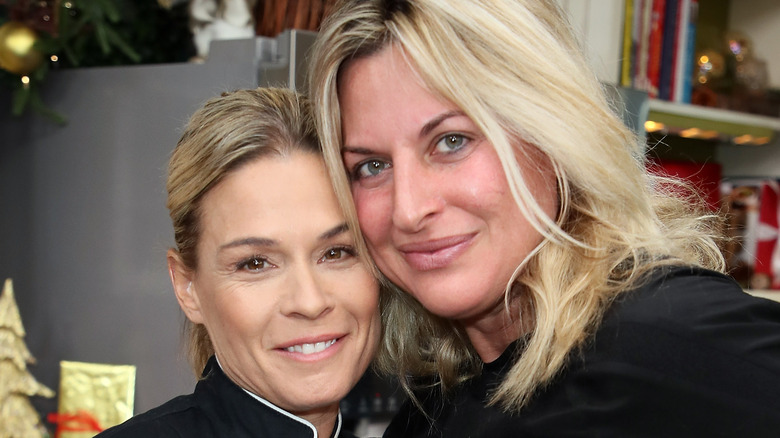 David Livingston/Getty Images
Nicole Ehrlich is an astounding producer and director, and it's worth noting that she also spends a lot of her time advocating for women's rights, including working with Lady Gaga's Born This Way Foundation (via Distractify). In this same vein, Ehrlich hosts her annual Celebration of Women in Art event, according to IMDb.
Ehrlich is a mother of two sons named Gavin and Jonas, who come from her prior relationship with Rosa Ehrlich (via Distractify). While the two aren't together anymore, the two boys share a close relationship with their mother, which must be incredibly cool considering how closely she works with so many celebrities.
In fact, according to one press release, Ehrlich has worked with Lady Gaga, Tony Bennett, Mary J. Blige, Snoop Dogg, The Cure, Blink-182, and many, many more artists. Ehrlich's Grammy came from her work on Lady Gaga's "Bad Romance" music video, while her Emmy came from HBO's special, "Lady Gaga Presents: The Monster Ball Tour at Madison Square Garden."
All of this led to her beginning to date Cat Cora in 2017. The two met on the celebrity dating app Raya, according to Distractify, with Ehrlich saying, "It was love at first sight." While they may have gotten divorced, the two are no doubt both going to continue to be massively successful in their careers and surrounded by love and positivity.