Selena Gomez Has Something To Say About The Good Fight Making Jokes About Her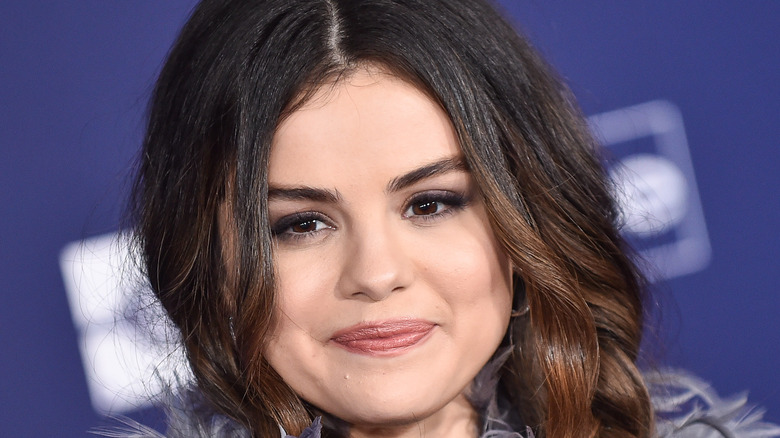 Shutterstock
In a recent episode of "The Good Fight," two characters have a conversation about what someone can joke about (via Billboard). Jay, played by Nyambi Nyambi, asks what topics are unacceptable to kid about. Jim, played by Ifadansi Rashad, says "Selena Gomez's kidney transplant." Gomez wasn't about to let that slide without comment.
Gomez took to Twitter to react to the scene, writing, "I am not sure how writing jokes about organ transplants for television shows has become a thing but sadly it has apparently. I hope in the next writer's room when one of these tasteless jokes are presented it's called out immediately and doesn't make it on air." She also tweeted a link to where you can sign up for organ donation and wrote, "My fans always have my back. LOVE YOU. If you are able to please sign up to be an organ donor."
Gomez has the autoimmune disease lupus. Due to complications from the disease, she got a kidney transplant in 2017 (via Healthline). Her donor was her friend Francia Raisa, an actor you may recognize from "Grown-ish."
Selena Gomez's kidney transplant has been a punchline on another TV show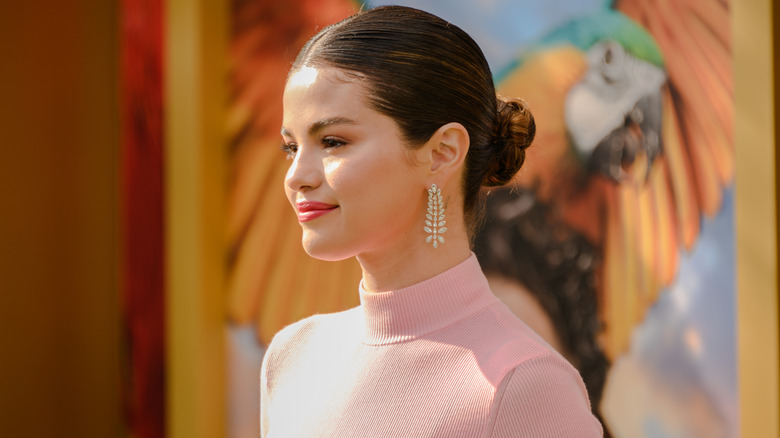 Shutterstock
Somewhat unbelievably, this isn't the first time that Selena Gomez's kidney transplant has been referenced on TV. In the "Saved By The Bell" reboot, two Bayside High students argue about who Gomez's donor was — Justin Beiber's mom or Demi Lovato (via People). Gomez's fans were, to put it mildly, not happy about that. After the backlash, the show and the network released a statement that said, "We apologize. It was never our intention to make light of Selena's health. We have been in touch with her team and will be making a donation to her charity, The Selena Gomez Fund for Lupus Research at USC."
At the time of the "Saved By The Bell" incident, Raisa tweeted, "As a kidney donor I want to show love and let other donors know that you are not alone. You are seen. You are appreciated. You are so brave and your selfless act is very much appreciated and valued!"
Here's hoping Gomez doesn't have to go through her kidney transplant being used as a punchline again.